Benny has many friends, like
Sammy the pup, Kitty the kitten and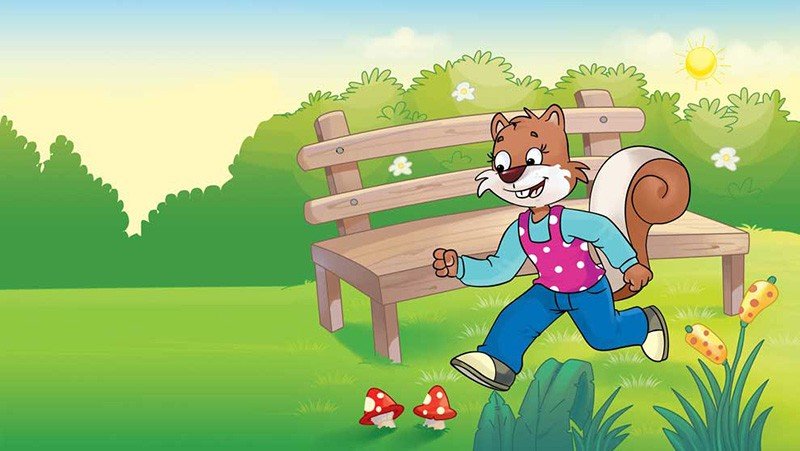 Chinky the squirrel too.
They play together.
They go to school together.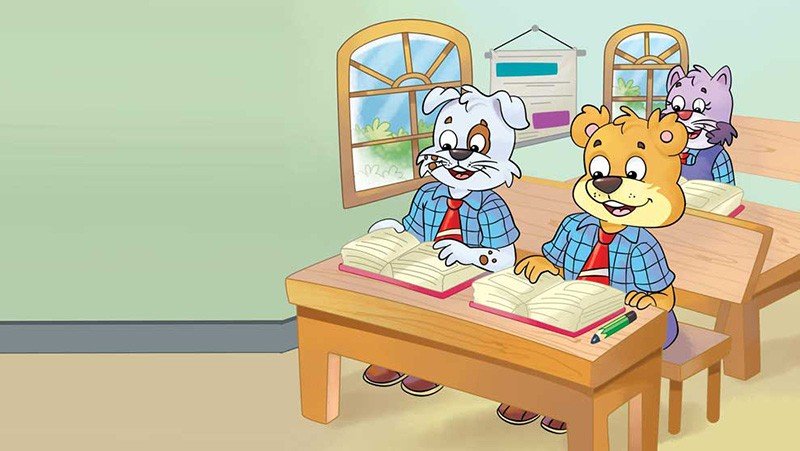 They study together.
They share things with one another
Once Benny forgets to bring his tiffin.
Sammy shares his tiffin with Benny.
Benny wants to read the book Kitty is reading.
Kitty happily shares it with him.
Today Chinky forgets her pencil-box at home.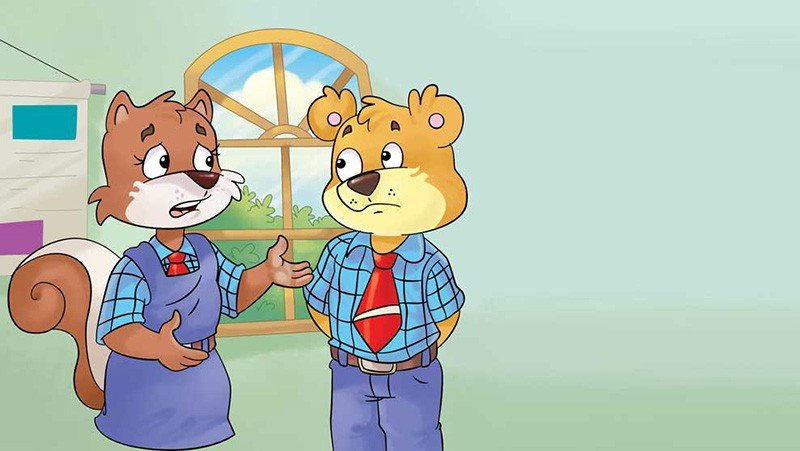 She asks Benny for a pencil.
Benny refuses.
Chinky starts crying.
Sammy and Kitty decide not to talk to Benny.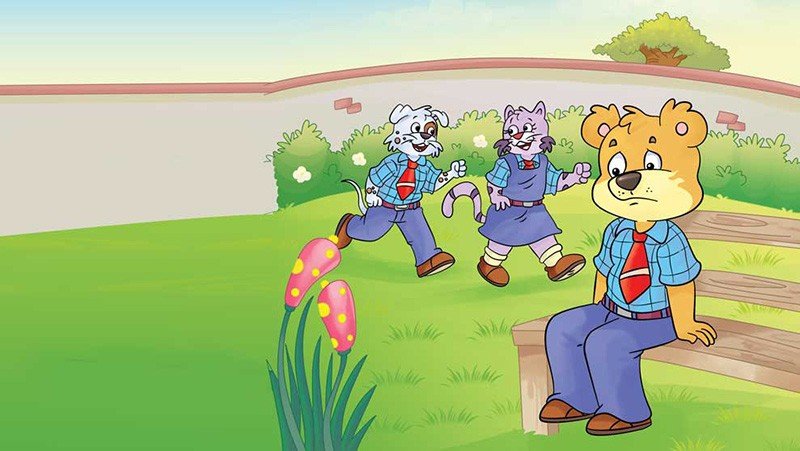 So, Benny is sitting alone, feeling sad.
None wants to play with him.
Benny realises that he is wrong.
He goes up to Chinky and says, "Sorry."
Benny promises to share his things always.
All is well again.