Benny has a Thai pen friend, Su Tan. He invites Benny to visit him in Bangkok. Bangkok is the capital of Thailand.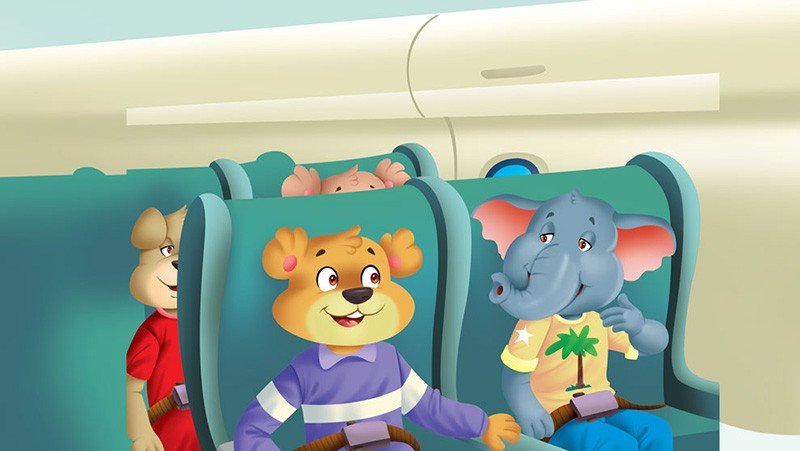 Benny goes to Bangkok with his parents. There is a Thai boy sitting next to him in the airplane. He is very friendly.
Benny and the Thai boy start talking. The boy tells him the full name of Bangkok.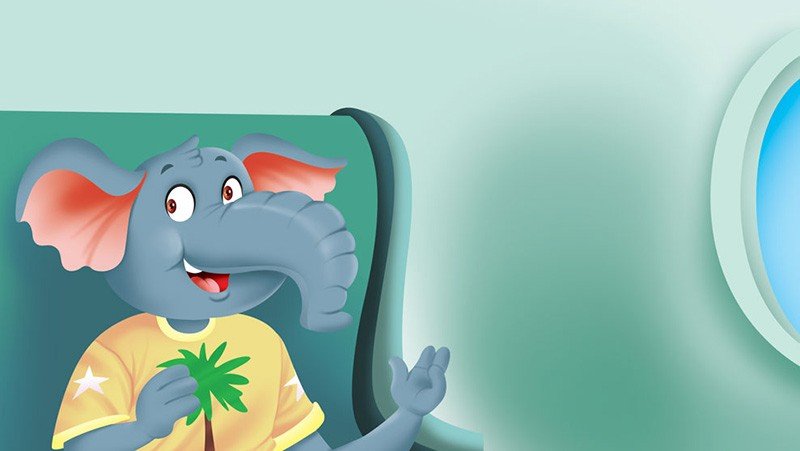 "Krung Thep Mahanakhon Amon Rattanakosin Mahinthara Ayuthaya MahadilokPhop Noppharat Ratchathani Burirom Udomratchaniwet Mahasathan Amon Piman Awatan Sathit Sakkathattiya Witsanukam Prasit."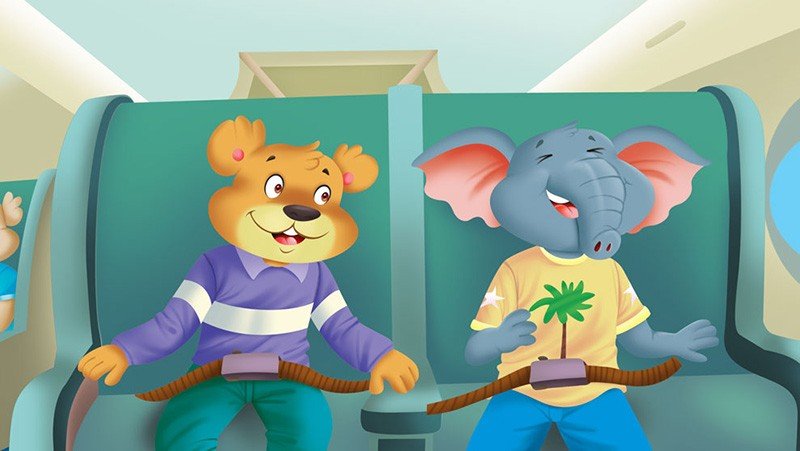 Benny can't read it or say it. They laugh together. Benny tells him about Su Tan.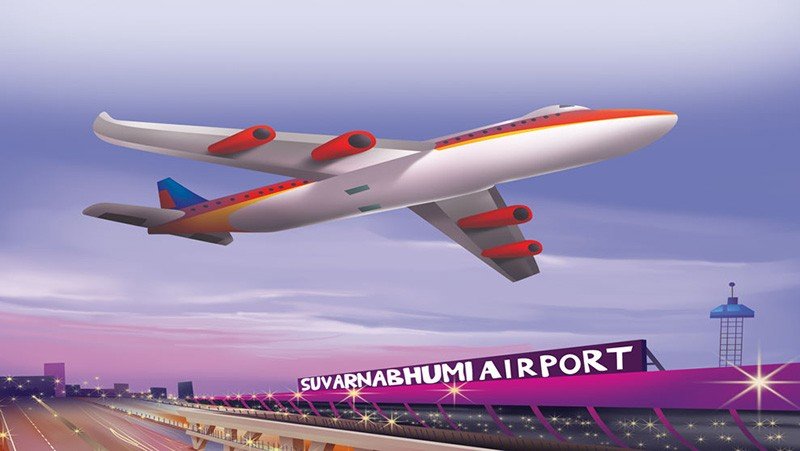 They reach Bangkok. The name of the airport is Suvarnabhumi Airport It means–Golden Land.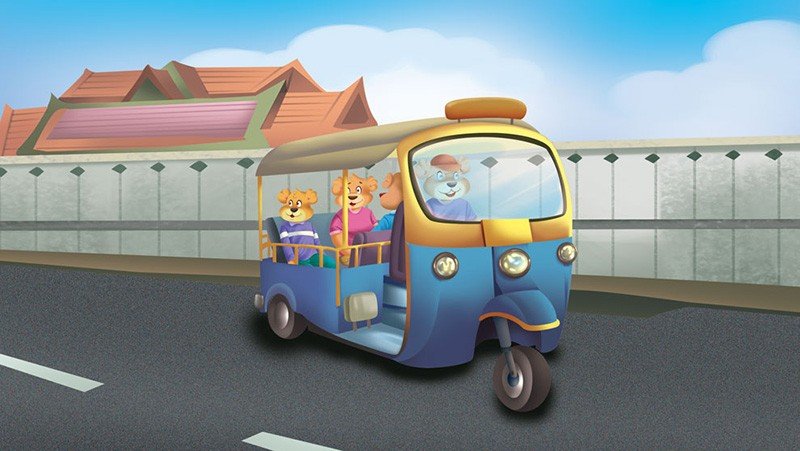 Benny and his parents go to their hotel in a Tuk-tuk. It is a three-wheeled auto-rickshaw.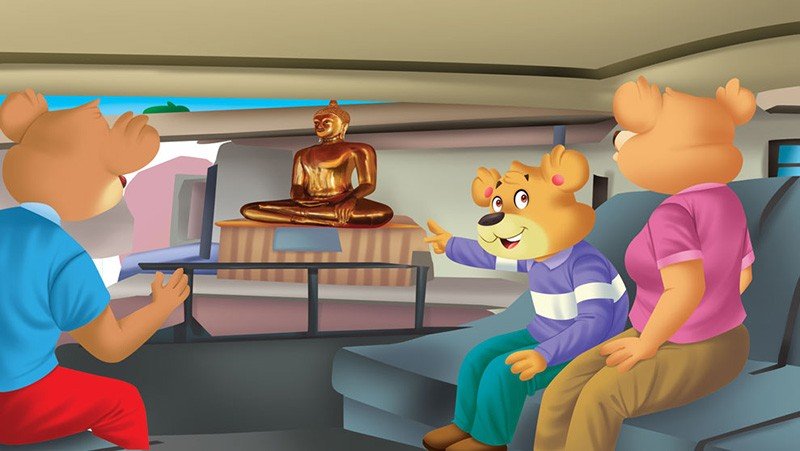 "Look, a statue of Buddha!" Benny exclaims. "Yes, the king of Thailand is a Buddhist," says his father.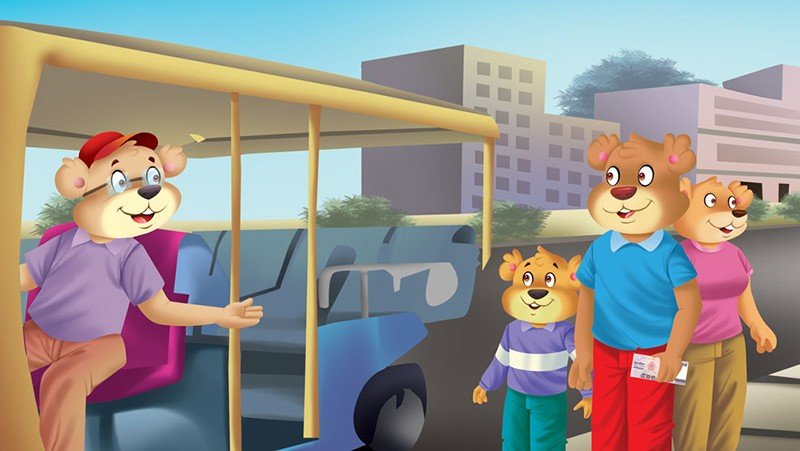 They reach the hotel. The Tuk-tuk fare comes to 100 Baht. Baht is the Thai currency.
All money in Thailand has their king's picture on it.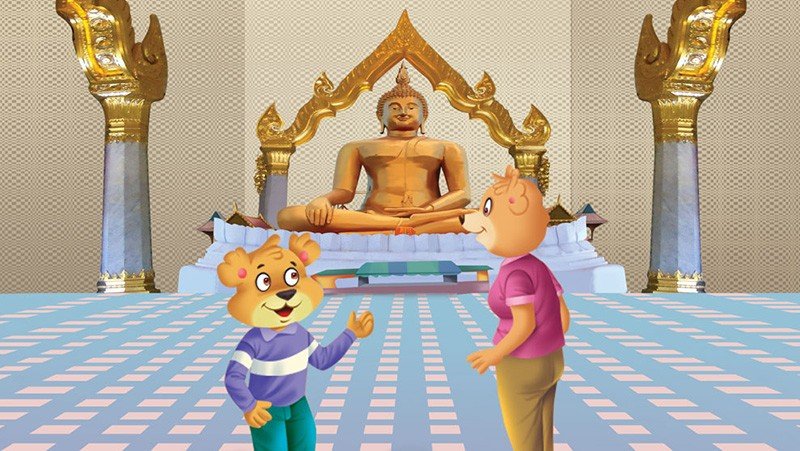 Benny is excited to explore Bangkok. They first go to see the world's largest golden Buddha in Wat Traimit.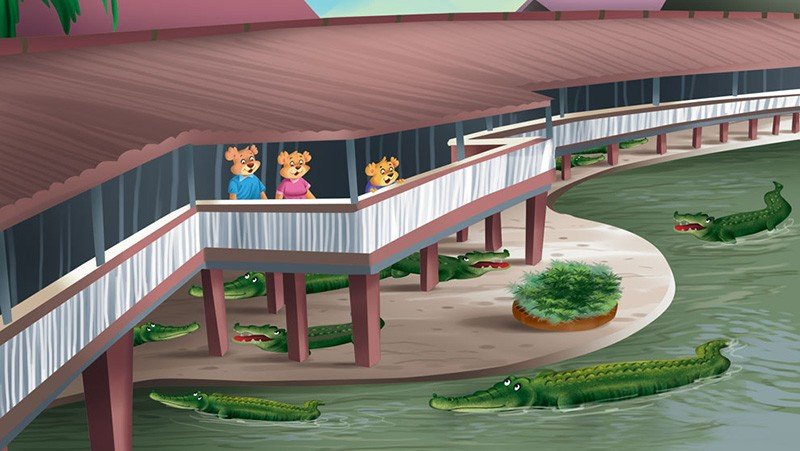 Benny's family then visits Samutprakan. It is the biggest crocodile farm in the world!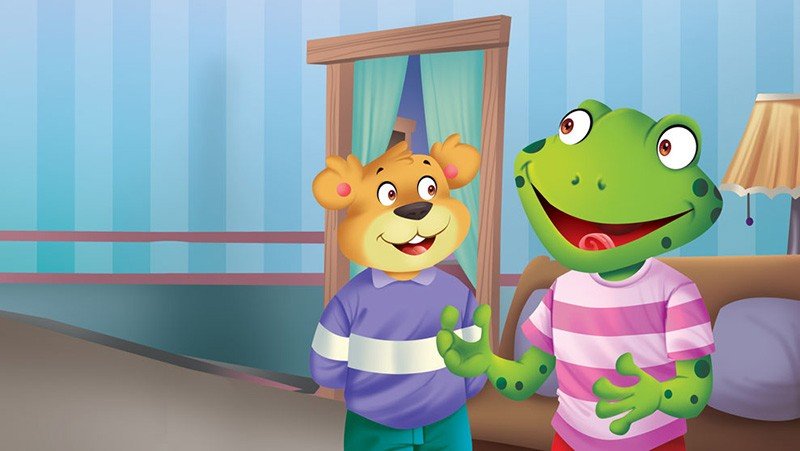 In the evening, Benny's friend Su Tan comes to meet him. Su Tan tells him about the Ramakien. It is the Thai story of Ramayana!
They all go to visit the Ramakein Gallery in the Temple of the Emerald Buddha. It is in the Grand Palace. Ramakein is Thailand's national epic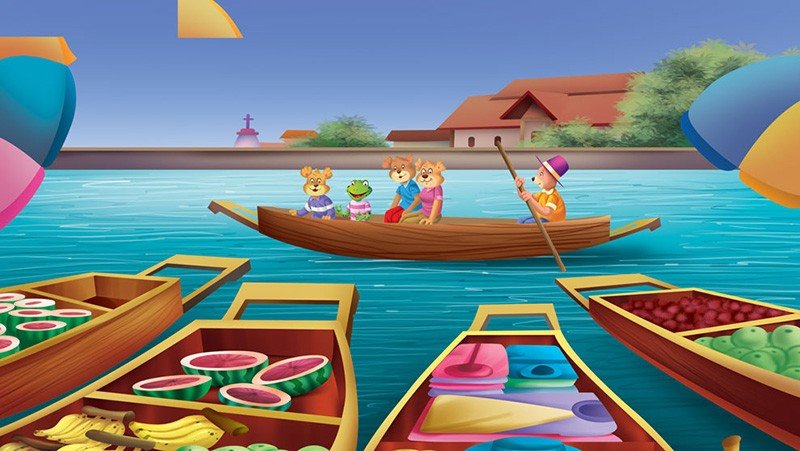 Su Tan takes them to a Floating Market. Benny claps to see the boats full of fruits, vegetables and even clothes!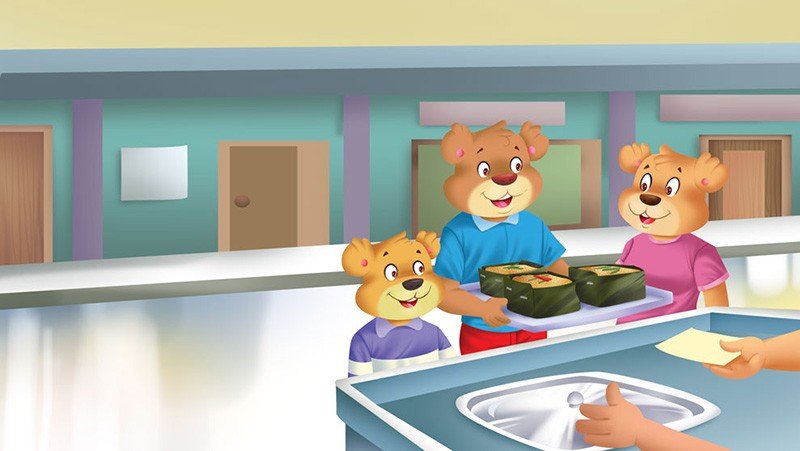 On the way back, Benny is hungry. They stop to buy Hor Mok. It is a popular Thai street food.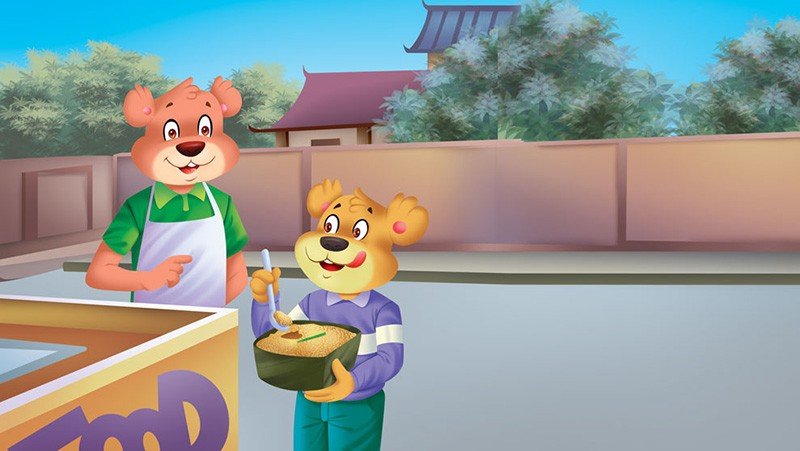 Hor Mok is steamed fish curry in a coconut shell. Benny finds the dish very tasty!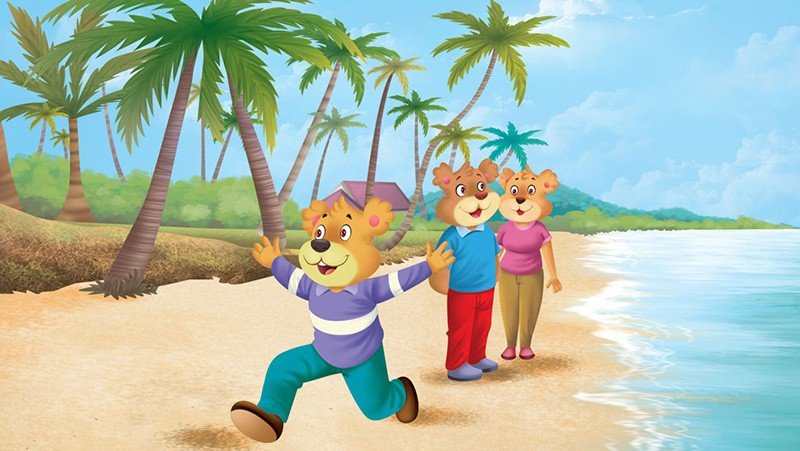 Next day, Benny's family goes to Koh Samui. It is a small and beautiful island full of palm trees.
"Oh look!" Benny jumps in excitement to see a giant statue of the Buddha. This 12-metre-tall statue is in the Big Buddha Temple.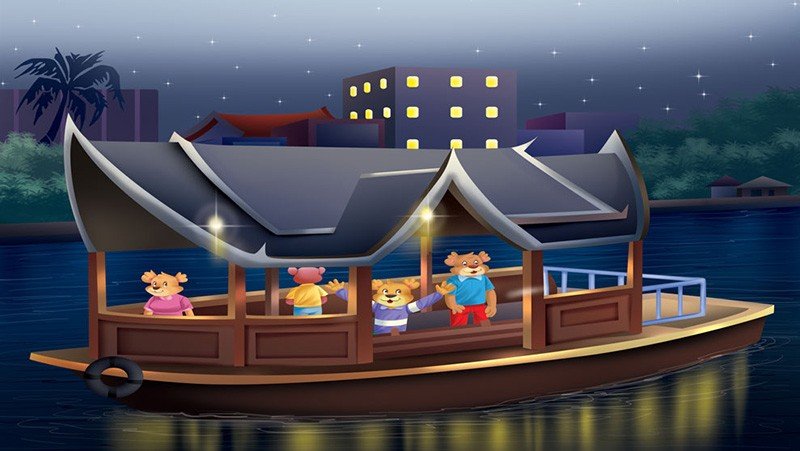 They return to Bangkok and enjoy the ferry ride on the Chao Phraya River in the night.
Finally, they go shopping to Chatuchak Weekend Night Market. It sells everything from food, clothes and furniture to even pets!
"It was a wonderful trip!" says Benny. His mother agrees.