Benny's parents have won free tickets to Singapore in a raffle. The trip begins!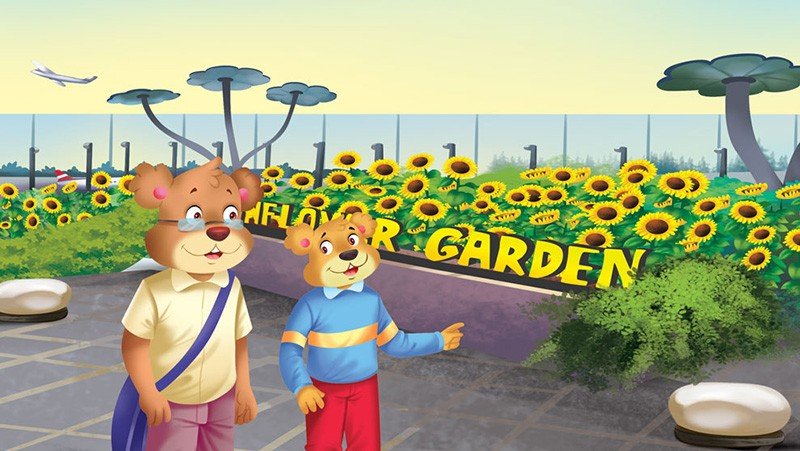 Benny is excited to see the beautiful Sunflower Garden inside the airport. No wonder, Changi Airport in Singapore is the world's best airport!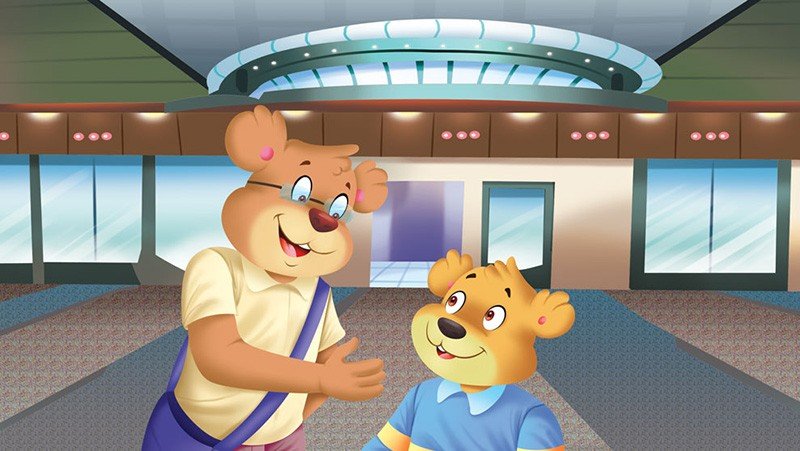 Singapore's national animal is the Lion. Benny's father tells him, "Singapore means Lion City."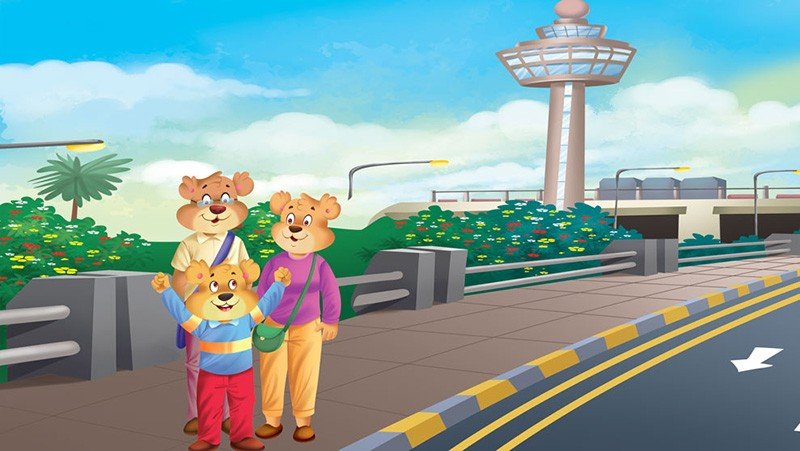 As they come out, they see so many beautiful flowers. Benny looks around and shouts in joy, "Hurrah!"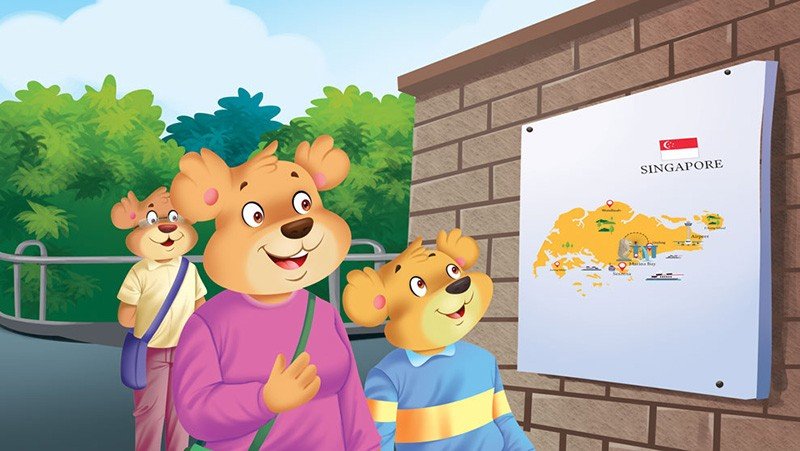 Benny's mother tells him, "Singapore is an island country. It has no seasons!" Benny is amazed to know that!
They go for a boat ride on the Kallang River. It is the longest river in Singapore. They ride in a Sampan. It is a small wooden boat.
Benny's family visits Bukit Timah. It is the highest natural point in Singapore.
Benny's mother wants to visit Suntec City. It is the most exciting shopping mall in Singapore.
Benny's father takes them to the Merlion Park, overlooking the Marina Bay. The Merlion is a mythical creature with a lion's head and the body of a fish.
They visit the Singapore Flyer close by. It is the largest rotating observation deck in Asia!
Benny is surprised to see a large number of ships at the docks.
His father tells him, "Singapore buys everything from other countries."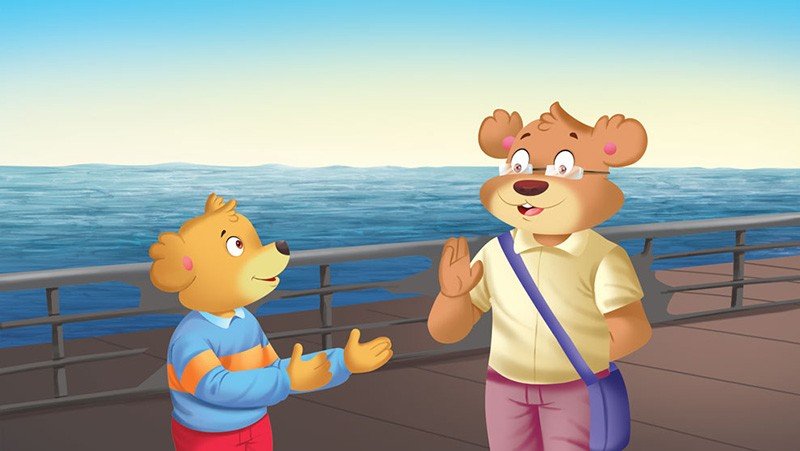 "Was Singapore always this much rich?" Benny asks. "No, it was a fishing village in ancient times," his father says.
Benny sees people around him speaking many different languages. Other than English, they speak Mandarin, Malay and Tamil.
They go to Sentosa in the evening. Benny claps to see the Merlion again!
Sentosa has Fort Siloso. It is the only fort left in Singapore! Benny enjoys running around on Siloso Beach.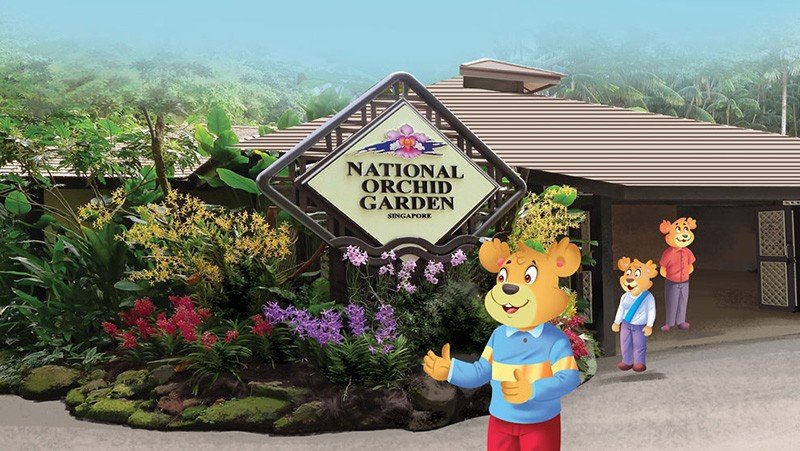 Next day, Benny's family visits Singapore Botanic Gardens. It has the largest Orchid Garden in the world. The orchid is Singapore's national flower.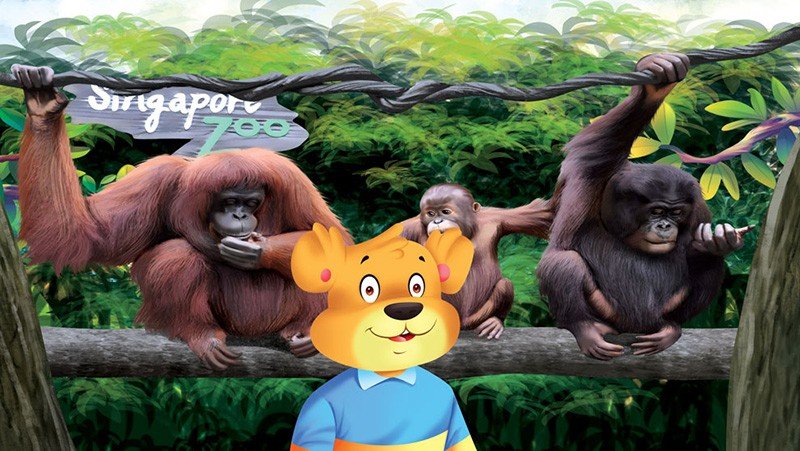 Singapore Zoo and Night Safari are Benny's favourite. He loves to see wild animals, especially Orangutan.
There is a Little India too, in Singapore! Benny's family enjoys a hot Indian meal there.
Benny spends the last day of his vacation at Universal Studios. He enjoys the rides and the shows with his family.
At night, Benny reads about the legend of Sang Nila Utama. He was the prince who discovered Singapore.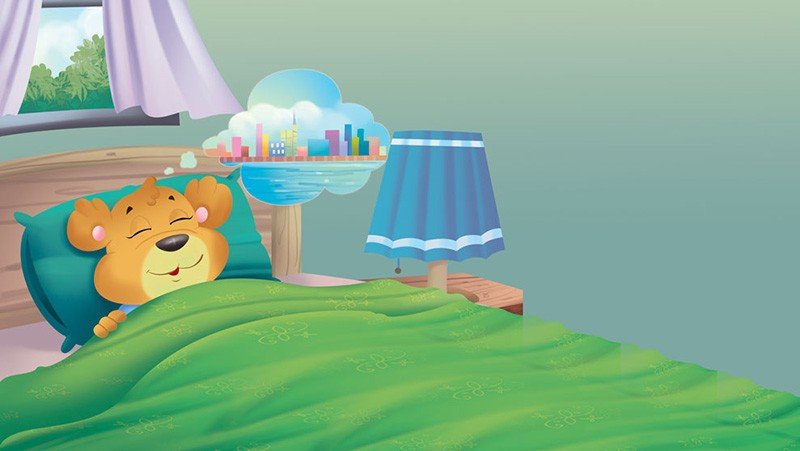 Benny falls asleep, dreaming about Singapore.