Benny is taking part in the International Swimming Meet. It is being held in Montreal in Canada.
Canada is the second largest country in the world. Most of the time it's winter there.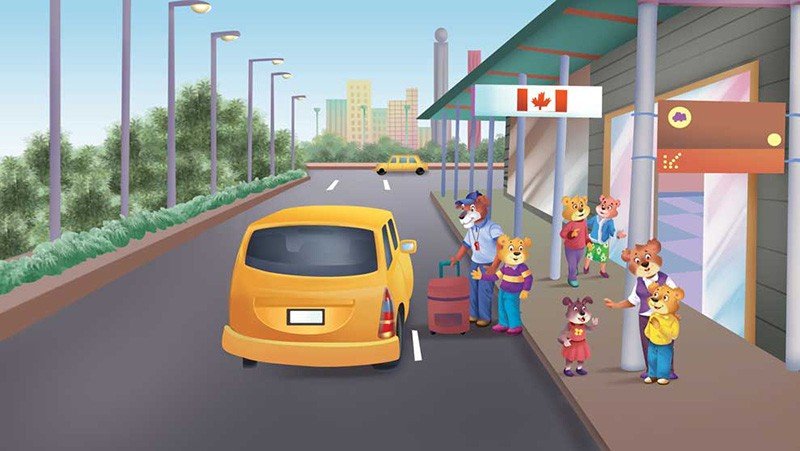 Benny and his coach reach Montreal. They are surprised to see that everyone in the city speaks French!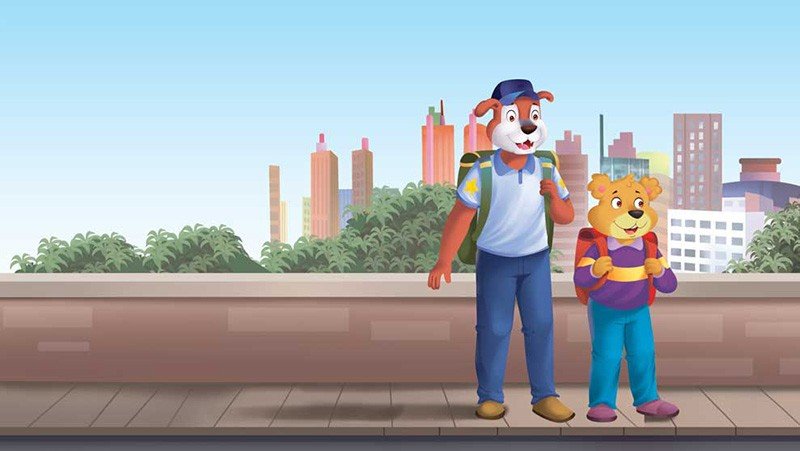 They have a few days to travel around before the Swimming Meet. So, time to go exploring!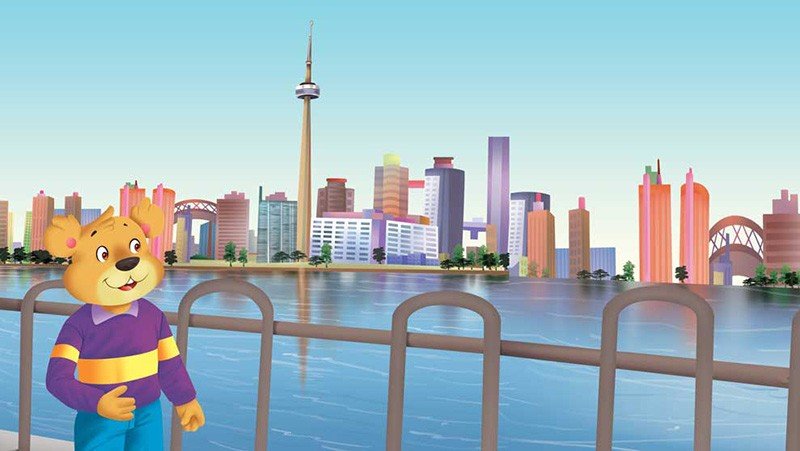 Benny goes to Toronto on the shore of Lake Ontario. It is the largest city of Canada.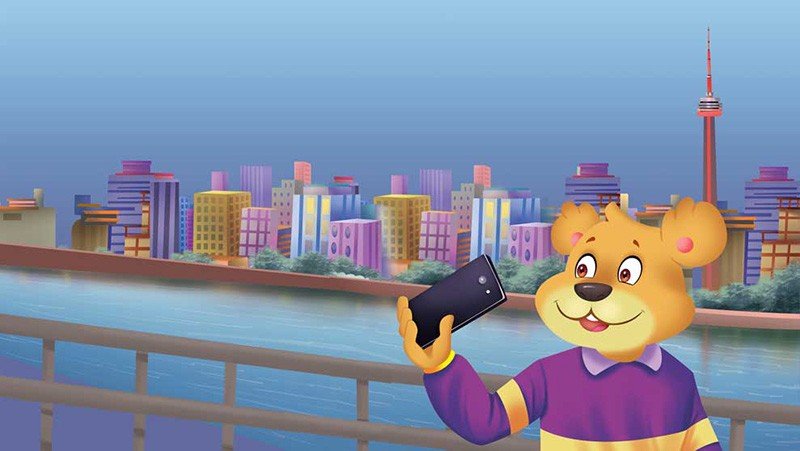 CN Tower in Toronto is the third tallest tower in the world. Benny takes a quick picture in front of it!
Driving on Yonge Street, Benny reaches Niagara Falls. It is the largest waterfall in Canada. So much water!
Benny enjoys a meal of Poutine. It is a traditional Canadian dish of potato chips and sauce!
Benny sees lakes everywhere in Canada. There are nearly two million lakes in the country!
There is a lake in Manitoba. It is called Lake Pekwachnamaykoskwaskwaypinwanik, the longest name of a place ever!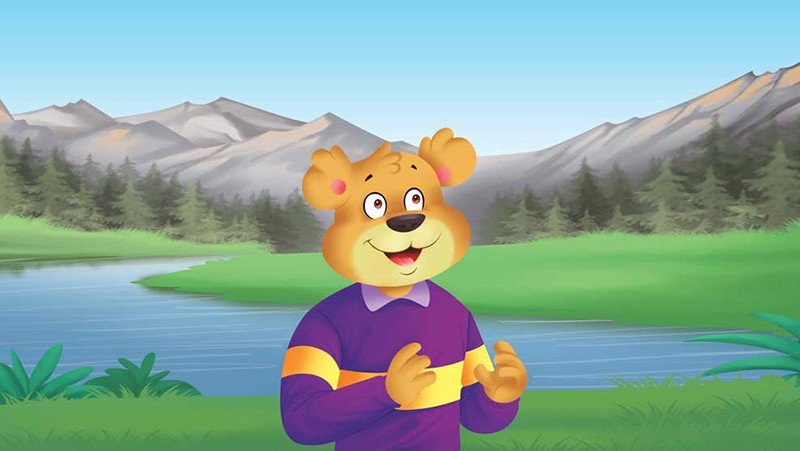 Benny cannot even say half the name! He laughs a lot.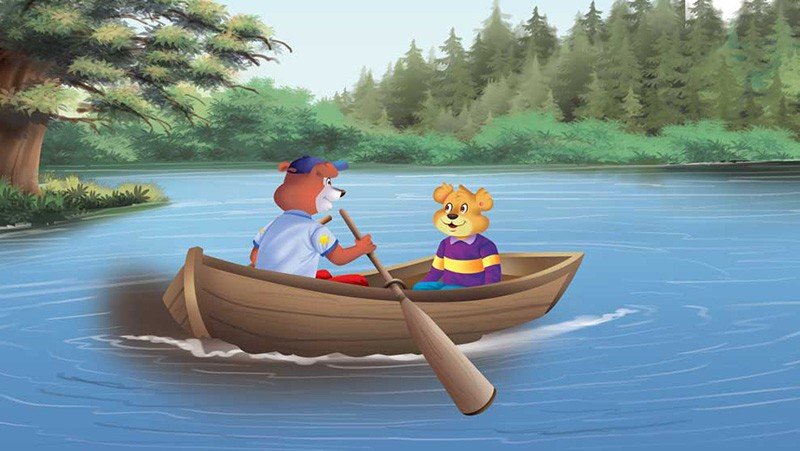 They go to see Canada's longest river. It is River McKenzie
Benny learns canoeing here! Canoeing and kayaking are popular Canadian adventure sports.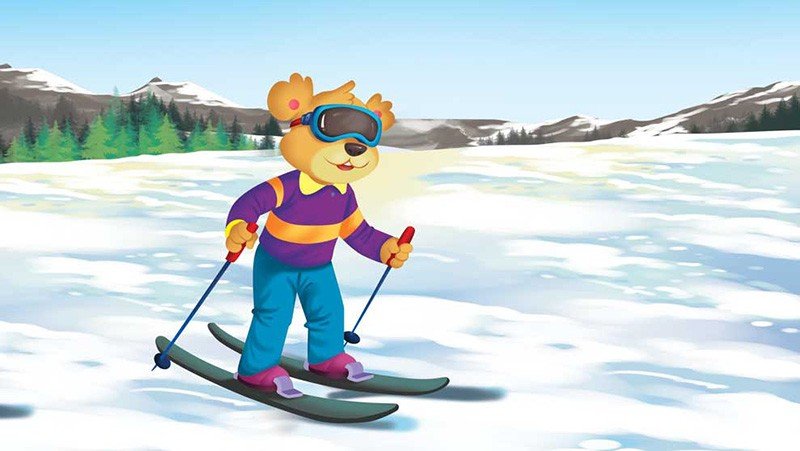 Canadians love adventure sports. Here snowboarding and skiing are very popular in winter.
The best place for hiking in Canada is Banff National Park. It is Canada's oldest national park.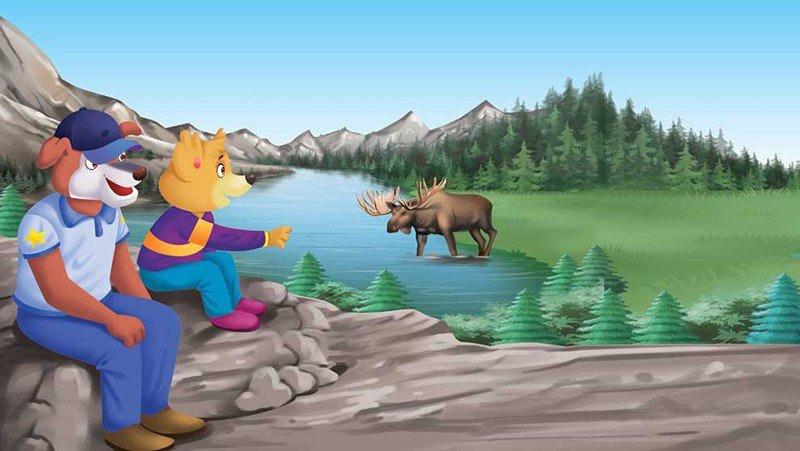 There are lots of wild animals in Banff, like the grizzly bear and the moose. Benny had never seen a moose.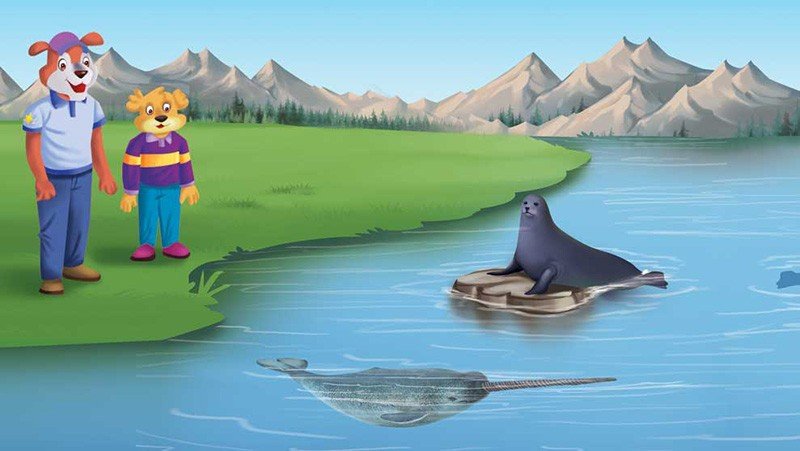 Arctic animals such as seals, polar bears and narwhals are found in Hudson Bay, Canada's biggest bay.
Vancouver is a great city for sports lovers. Benny crosses the Capilano River over the Suspension Bridge.
The oldest part of the city is Gastown. It has a huge steam clock that chimes with a puff!
On the way back, Benny stops in Quebec City to see the Ice Hotel.
The hotel melts in the summer, but is rebuilt every winter!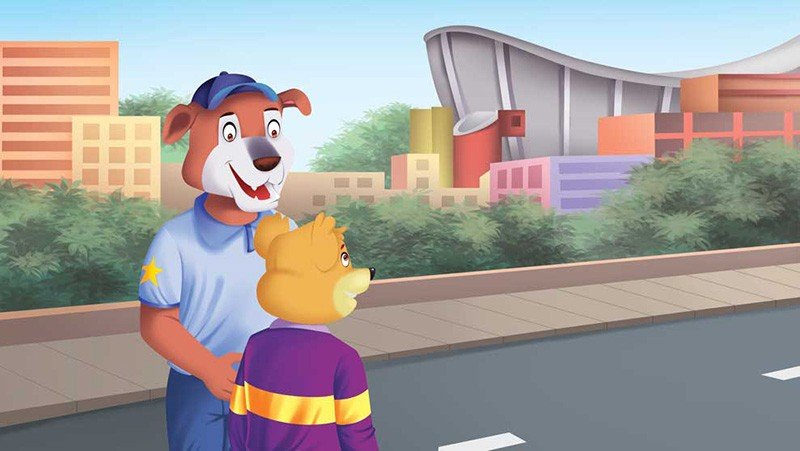 Benny ret rns to participate in the International Swimming Meet in the Olympic Stadium, in Montreal. All the best, Benny!