Benny goes to Mexico with his aunt. Aunt Lily loves to travel. Mexico is in North America.
Benny and Aunt Lily reach their hotel. It is in Mexico City, the capital of Mexico.
A girl at the hotel waves at Benny and says, "Hola!" Aunt Lily tells him, "She is saying–hello!"
Benny learns that everyone in Mexico speaks in Spanish language. "Hola!" he says happily to everyone he meets after that.
Benny and Aunt Lily explore Mexico City starting from one of the most beautiful buildings, Palacio de Bellas Artes. It is a cultural centre.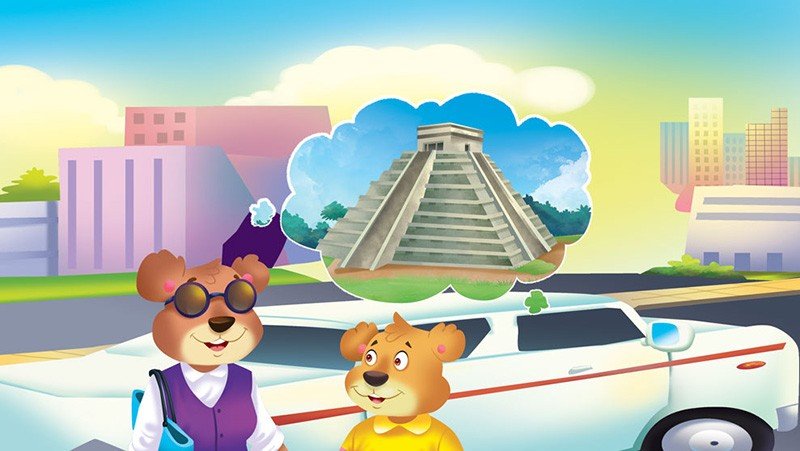 Aunt Lily wants to see the Chichen Itza pyramid in Mexico. It is one of the Seven Wonders of the World!
They travel to Chichen Itza to see the El Castillo pyramid. It has 365 steps to climb!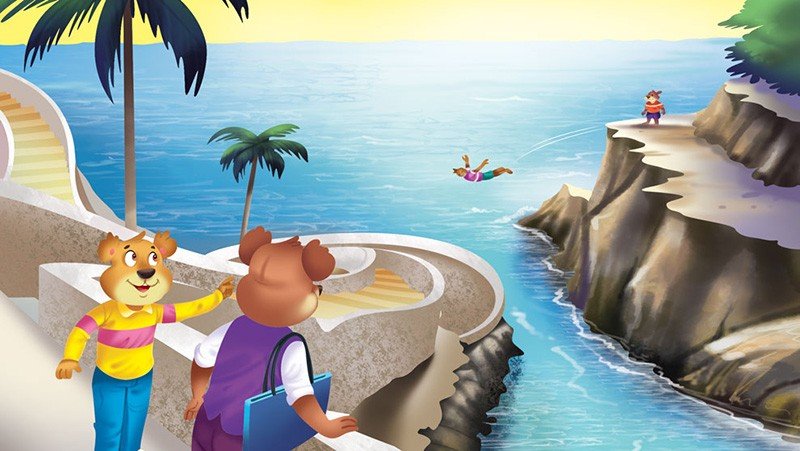 Benny wants to go to the beaches. So, off they go to Acapulco! Benny sees divers jumping off its high La Quebrada cliff.
Benny learns to catch fish at Cabo San Lucas. It has a beautiful beach too.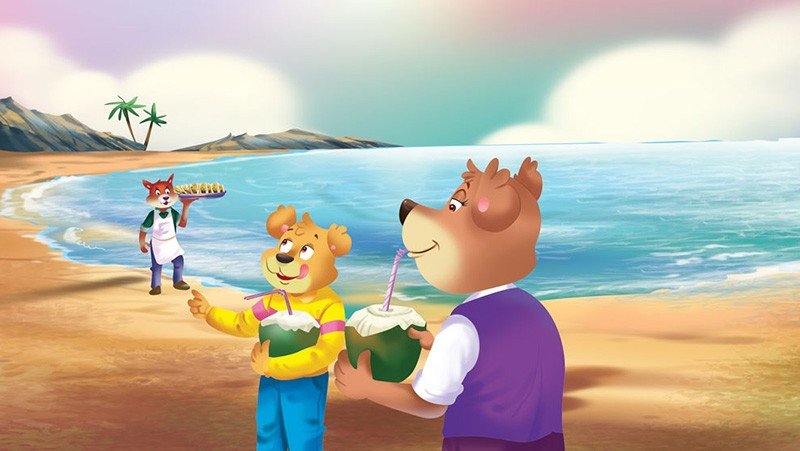 Benny sees vendors selling all kinds of food. He suddenly feels hungry!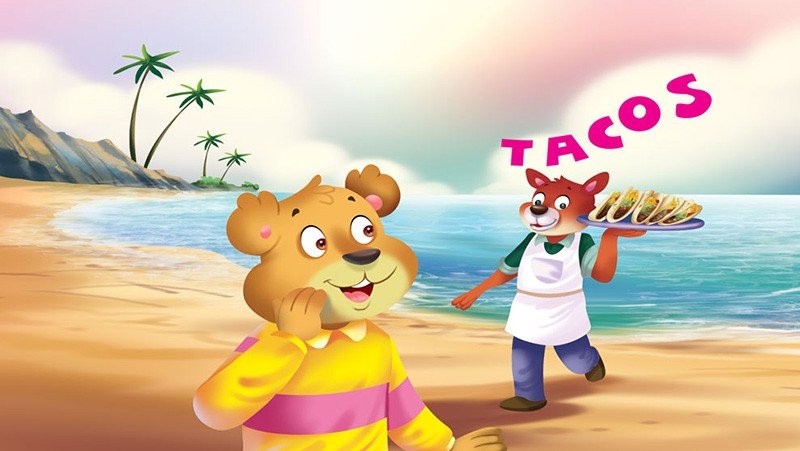 A vendor is selling Mexican food. Benny exclaims, "Taco! My favourite!"
Aunt Lily buys a crisp Taco for Benny. She buys a soft Burrito for herself.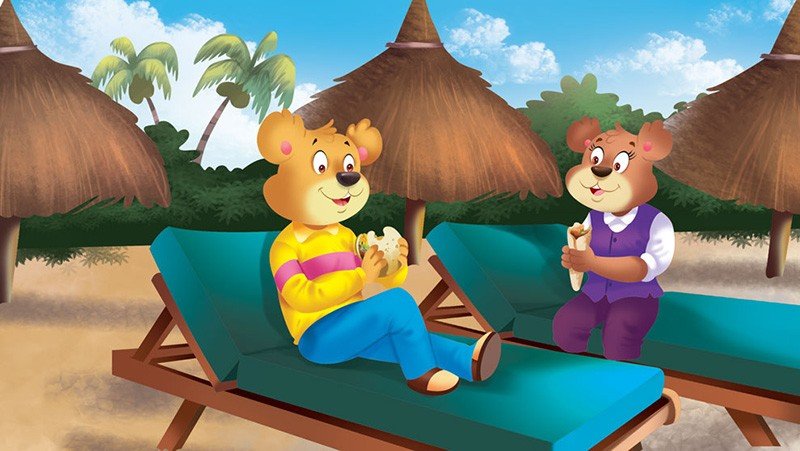 They sit on the beach to eat them. Tacos and Burritos are Mexican foods made with corn.
Benny goes to play football with some children on the beach. Football is the most popular sport in Mexico.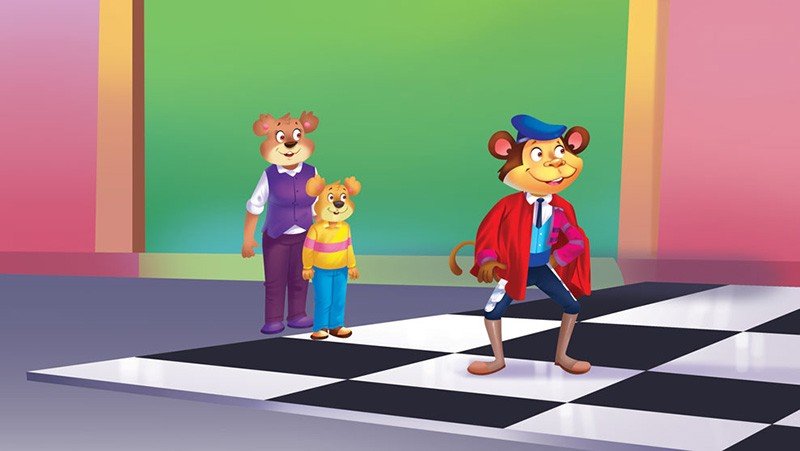 Benny sees someone in bright clothes with a red cape. He is a Matador.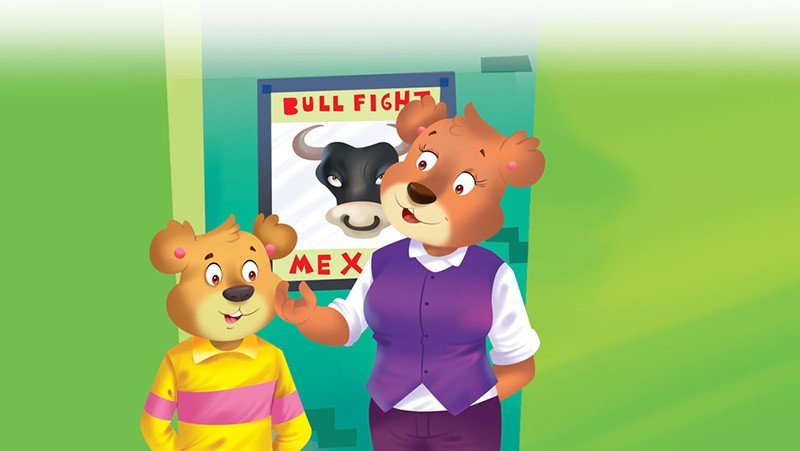 Aunt Lily tells Benny that the Matador will fight the bull. Bullfighting is also a popular sport in Mexico.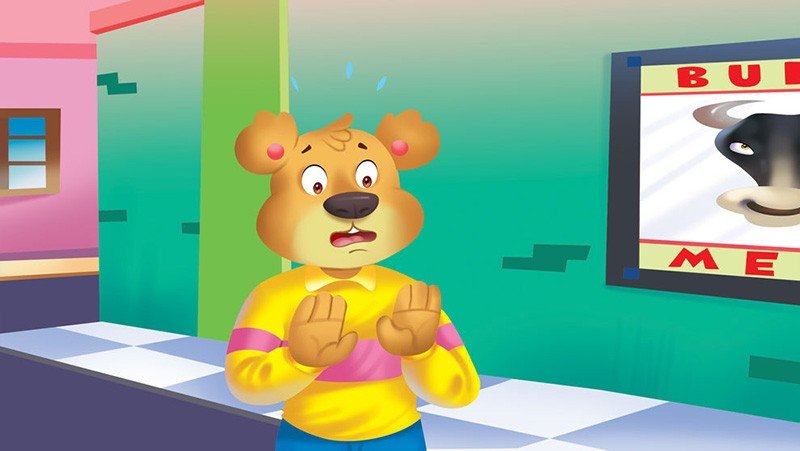 Benny does not want to see bullfighting. He does not like to see animals and people get hurt.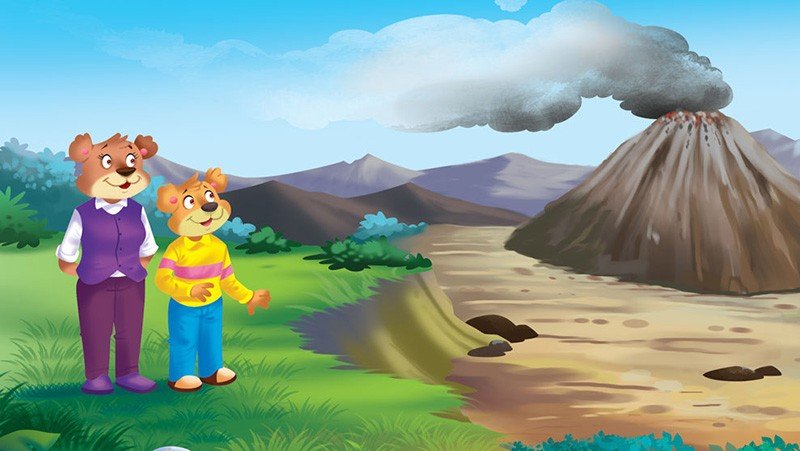 Benny is more interested in visiting a Mexican volcano. So, they go to visit one. There are many volcanoes in Mexico.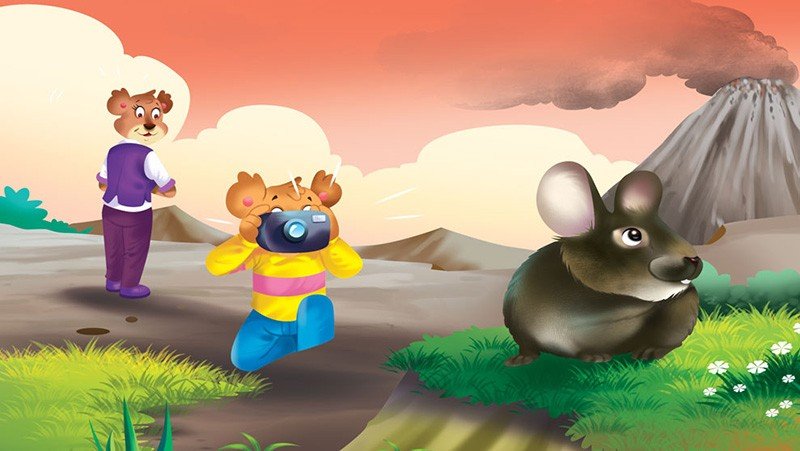 "Look! Rabbit!" Benny takes a picture of the rare rabbit known as the Volcano Rabbit. It is found in the mountains of Mexico.
Benny likes to collect the currency of each country. He puts away some Mexican Pesos in his wallet.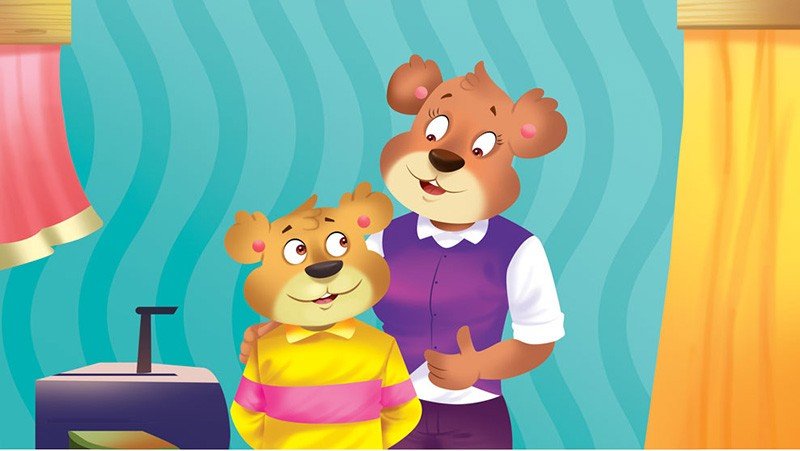 "We had fun here in Mexico! Now it's time to go back home," says Aunt Lily. Benny packs up to go home.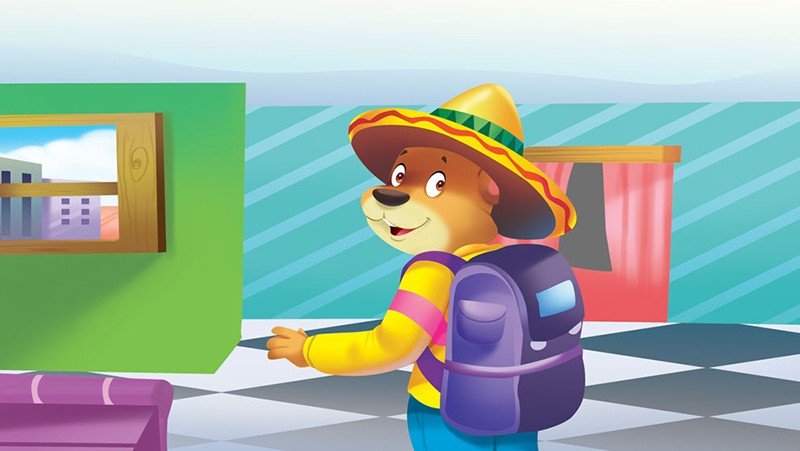 Wearing his Sombero, the Mexican hat, Benny says 'goodbye' to Mexico.