Benny and his school friends go to England. It is a school trip.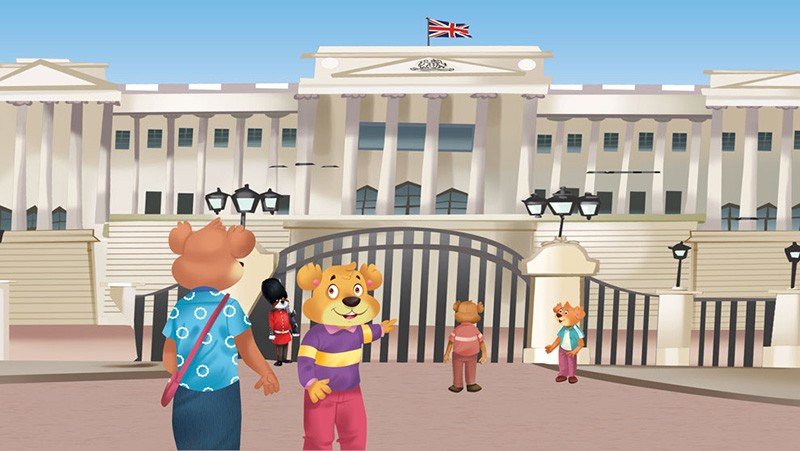 London is the capital of England. The Queen of England lives here in Buckingham Palace.
But they cannot see the Queen. Benny gets a picture clicked with the guard there.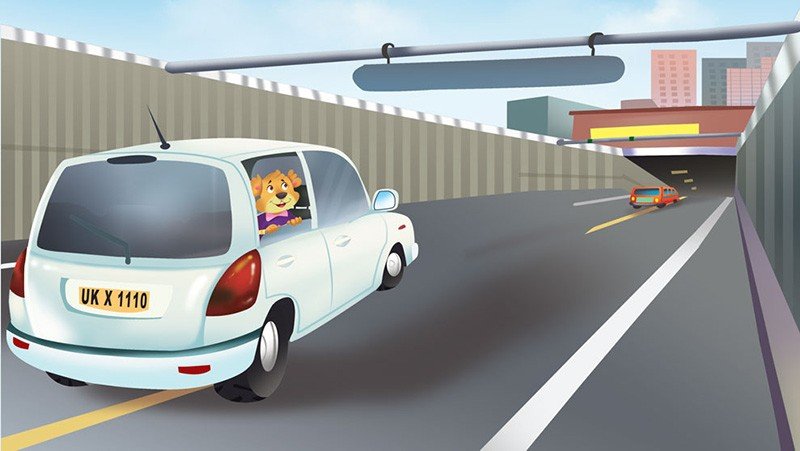 Surprise, surprise! Benny's uncle comes from Paris to meet him by Eurostar train through the Channel Tunnel.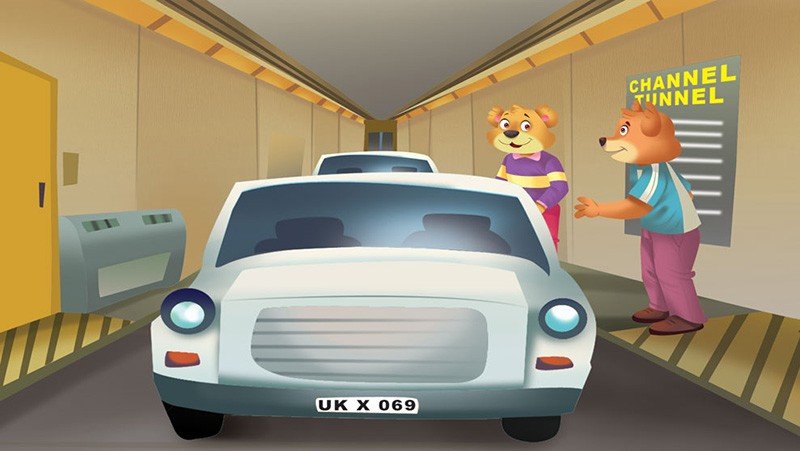 The tunnel, also called Chunnel, connects England and France. It is the world's largest under-the-sea tunnel.
Benny and his friends go for a sightseeing cruise on River Thames. Flowing through London, it is the longest river in England.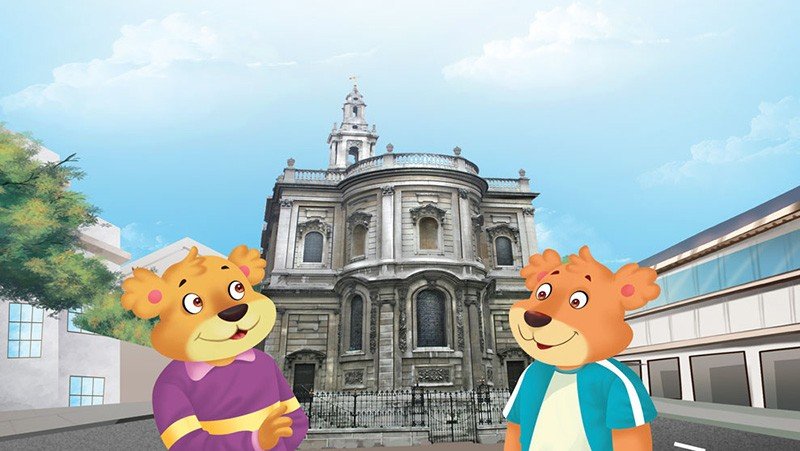 They get off at the Strand. It is a famous old road on the side of the Thames. It has beautiful shops and restaurants.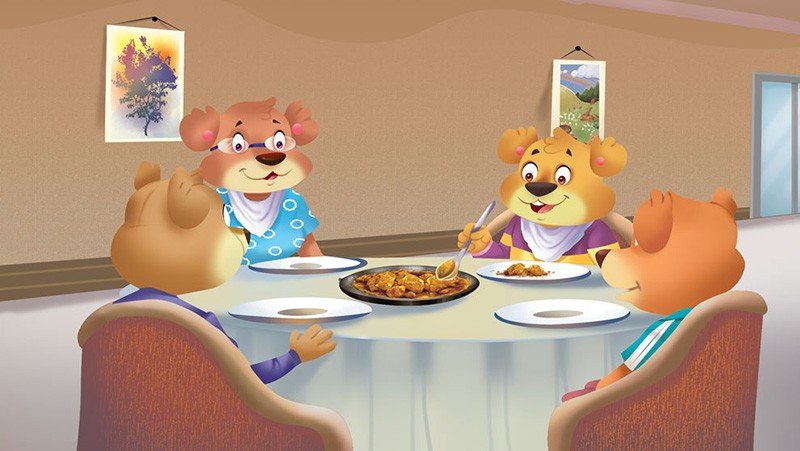 Benny and his friends are hungry. They stop by to have their favourite dish, Chicken Tikka Masala.
They come to know that it is England's national dish. What a surprise indeed!
Benny and his friends walk down to the Tower of London. This is where the Crown Jewels are kept.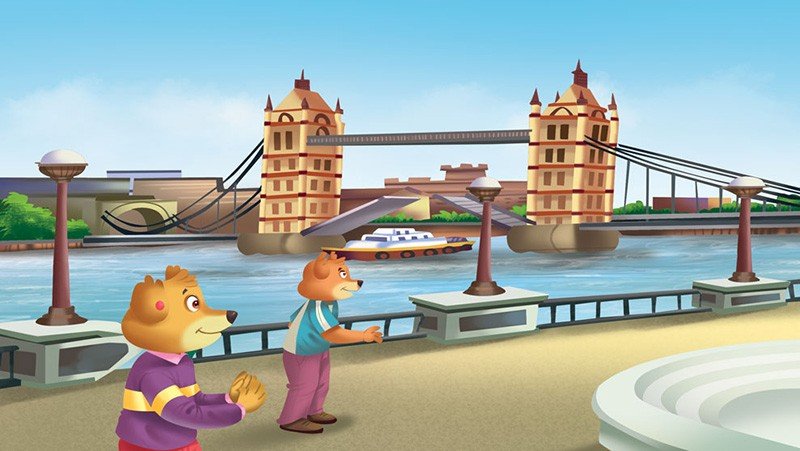 The Tower Bridge is near by. Benny is amazed to see it open up to allow a ship to pass under it!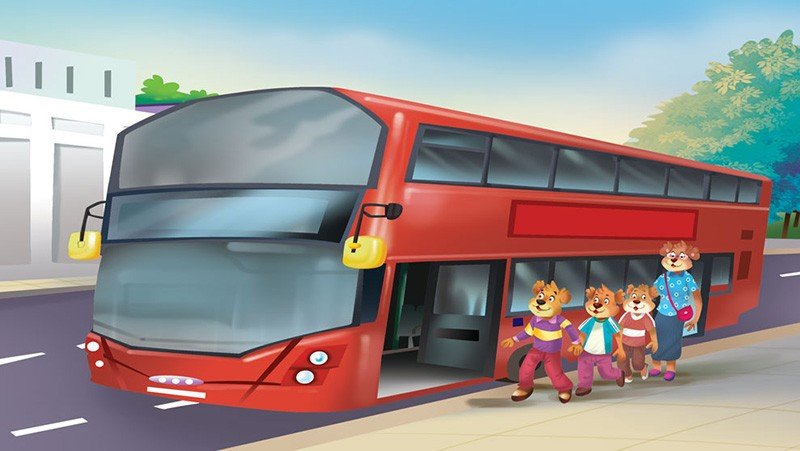 Benny's friends want to go for a ride on the Double-Decker London bus. It is a lot of fun!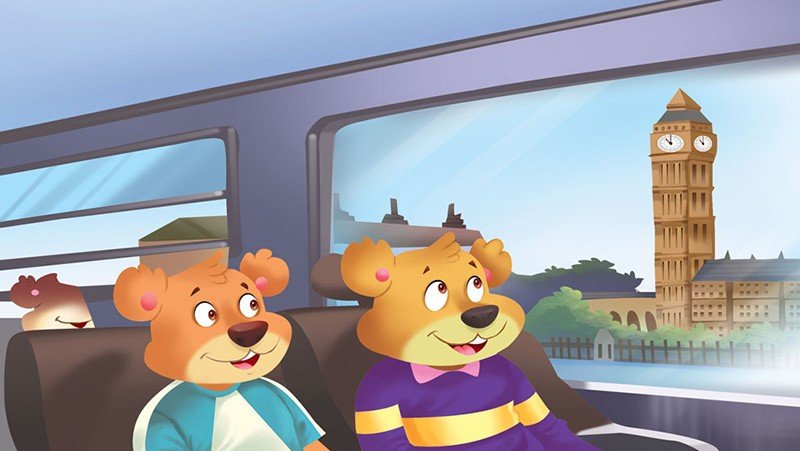 On the way, they see the Big Ben. It is a famous clock tower, the largest in England!
On the opposite side, they see the London Eye. It is a giant Ferris wheel, the tallest in Europe!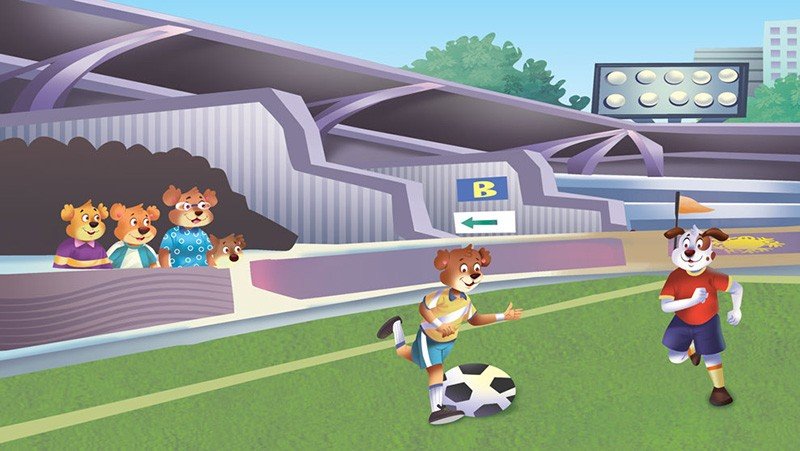 The teacher takes them to watch a football match in the Wembley Stadium. Everyone loves football in England.
They also love cricket. The Lord's Cricket Ground in London is one of the best in the world.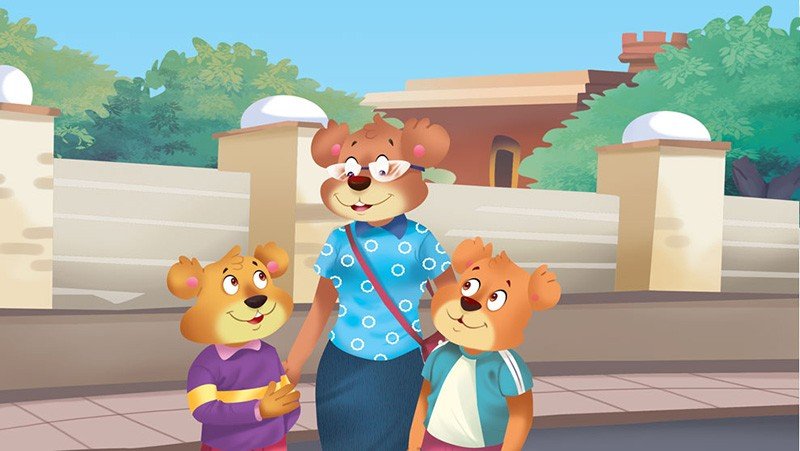 The teacher says that they will use the Tube to go to West End. Benny asks, "What is it?"
She tells him that Tube is the London's Underground railway system, the first in the world!
Benny enjoys the train ride. They get off at the Marble Arch. It is a beautiful gateway on Hyde Park, the largest park in London.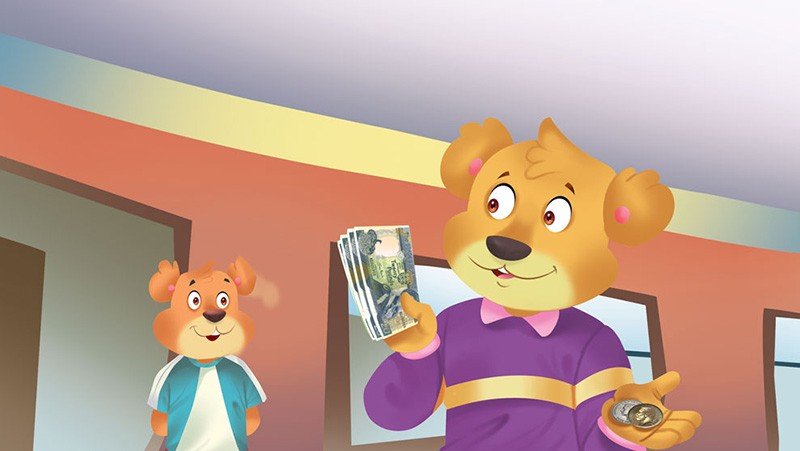 Benny has British Pound Sterling to buy things. They plan to visit the Oxford Street for shopping.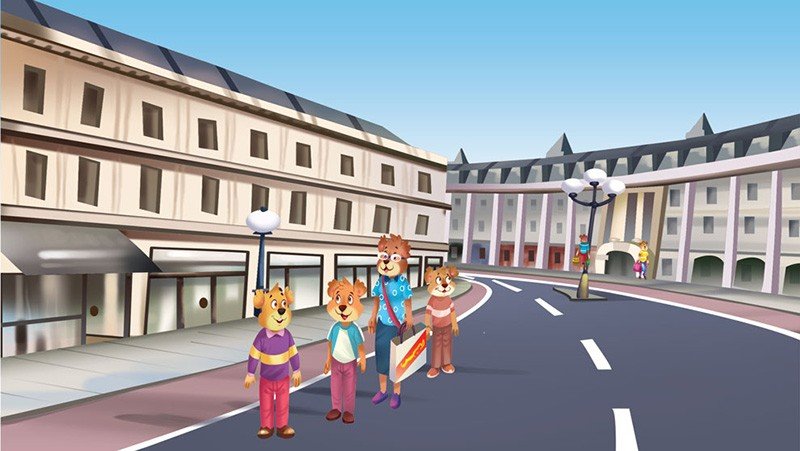 The area is known as West End. It is famous for its shops, restaurants and theatres.
Benny likes London. He has made many friends. But he is happy to go back home.