Benny lives in India. It is a country with huge mountains, plains, rivers and deserts.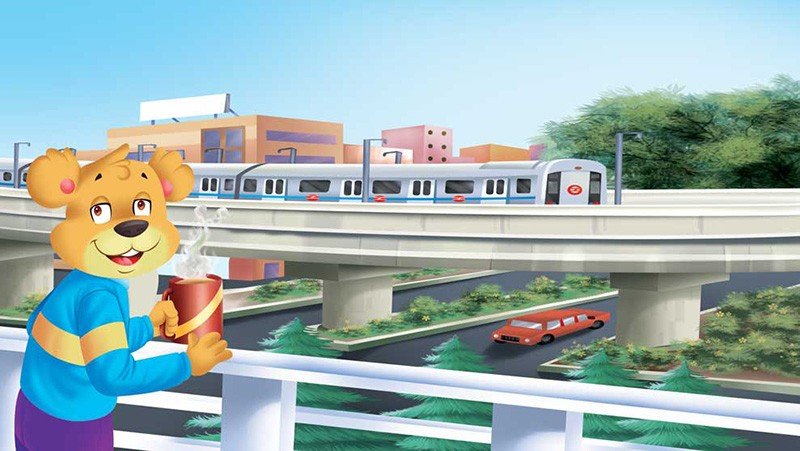 Benny lives with his family in New Delhi. It is the capital of India.
Delhi has beautiful monuments. Benny visits the Red Fort and the Qutub Minar. They are very old.
Benny wants to see the Himalayas. They are the highest mountains in the world!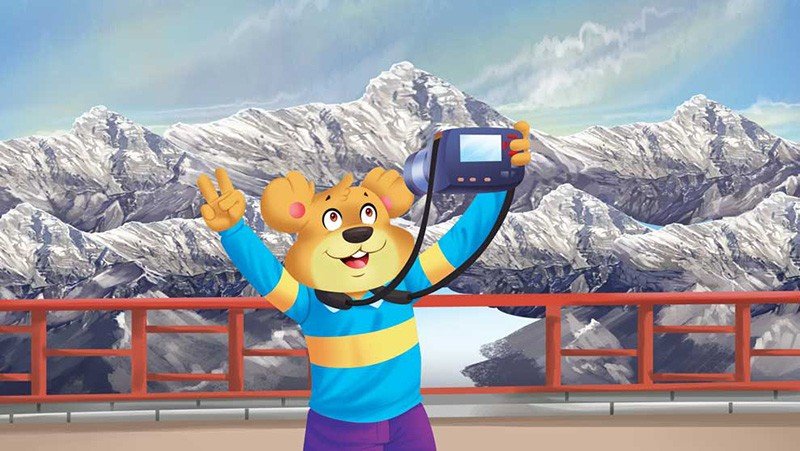 Benny goes to Manali. It is very cold there. But he enjoys the snow-covered Himalayas.
Benny visits Srinagar next. It is called, 'Heaven on Earth'.
Benny enjoys a ride in a Shikara–Houseboat, on Lake Dal.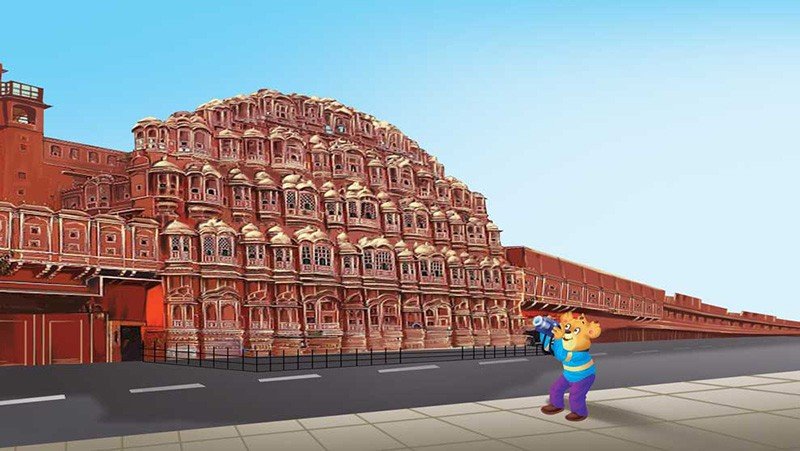 To see the old forts and palaces, Benny visits Jaipur.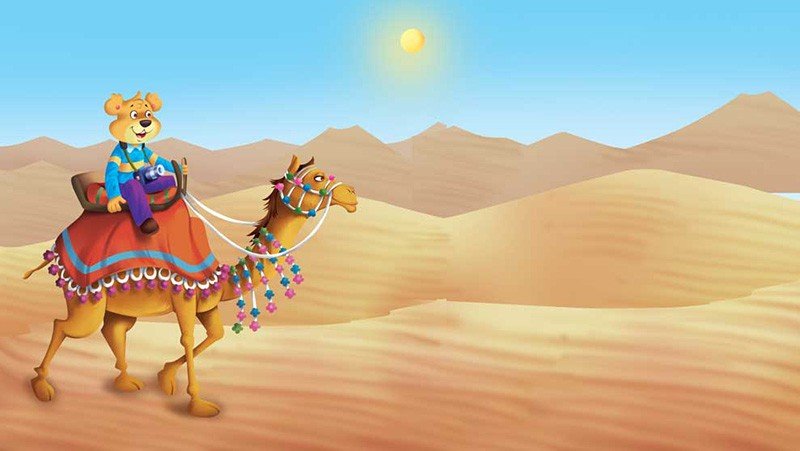 But the best is the camel ride, he feels!
Next, Benny goes to Kutch to see the vast salt desert.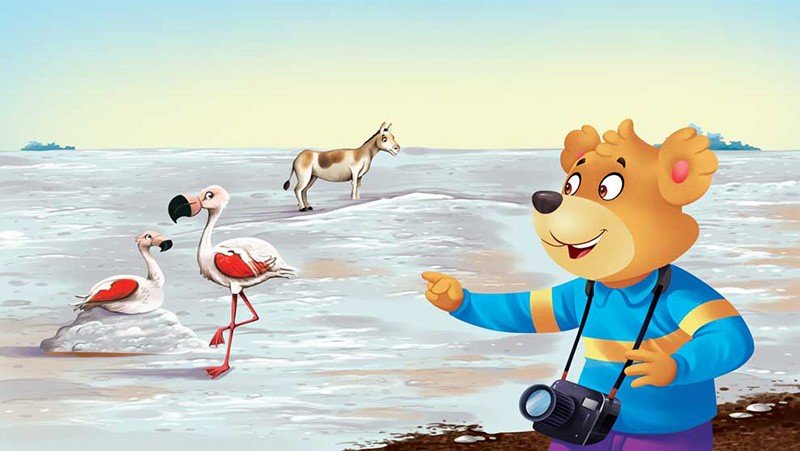 He is overjoyed to see the Wild Asses and Flamingos there!
Now, Benny wants to see the Indian Lion too.
For that, he has to visit the Gir Forest National Park.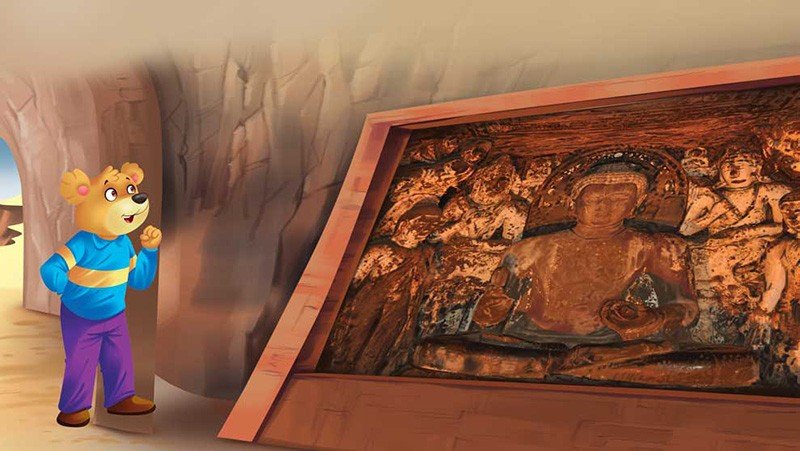 To see some cave paintings, Benny visits Ajanta and Ellora Caves.
Ellora is one of the largest cave temples in the world!
Wanting to have a refreshing swim, Benny heads for Goa.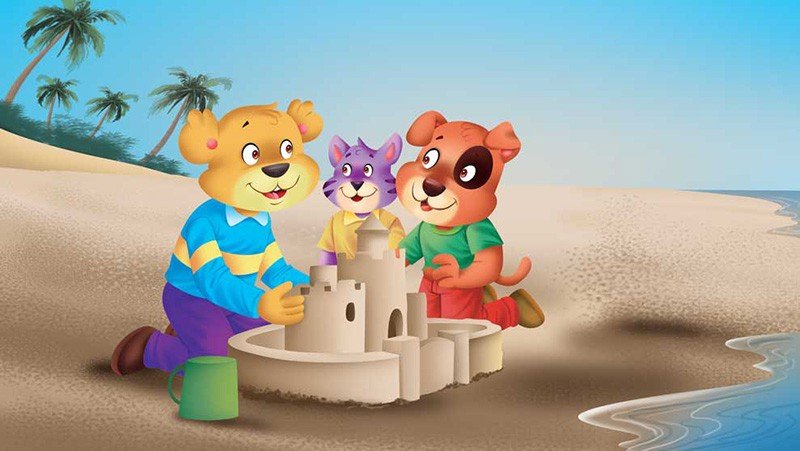 Swimming and sunning himself on the Baga Beach, Benny feels relaxed indeed!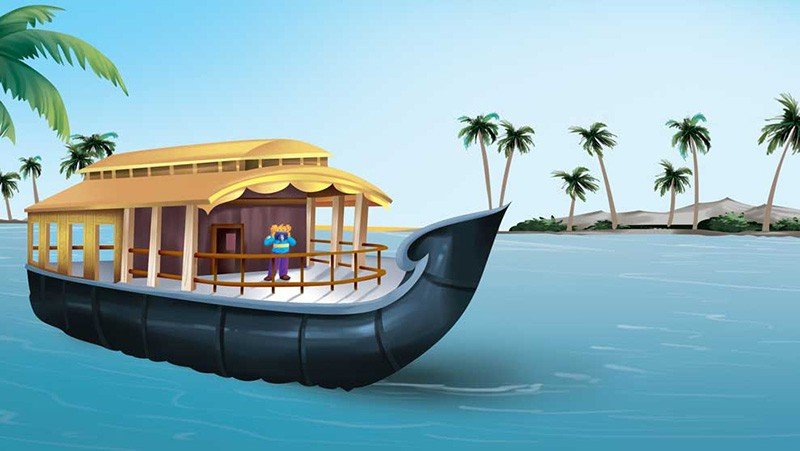 Benny decides to see the amazing Jog Falls next.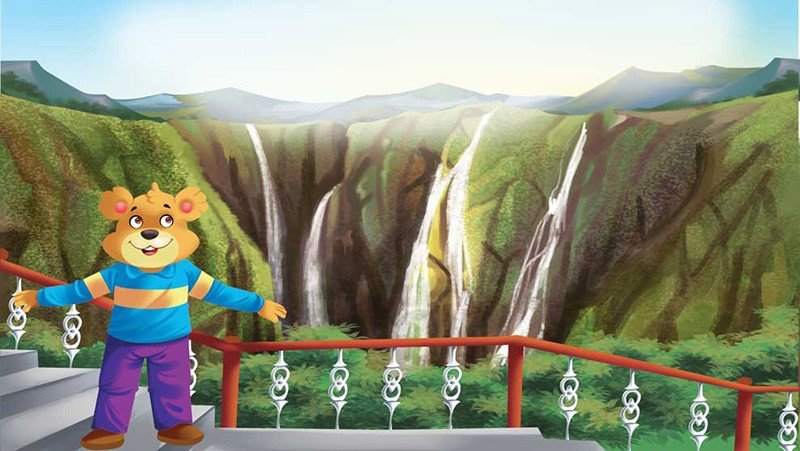 Four waterfalls combine to make the giant Jog Falls. It is one of the highest waterfalls in India!
So much water reminds Benny of River Ganges. It is the longest river in India.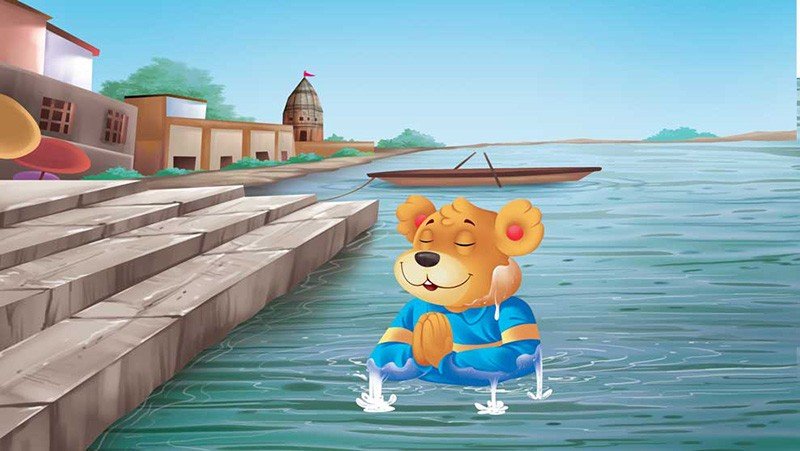 Benny visits Varanasi to take a dip in the holy river.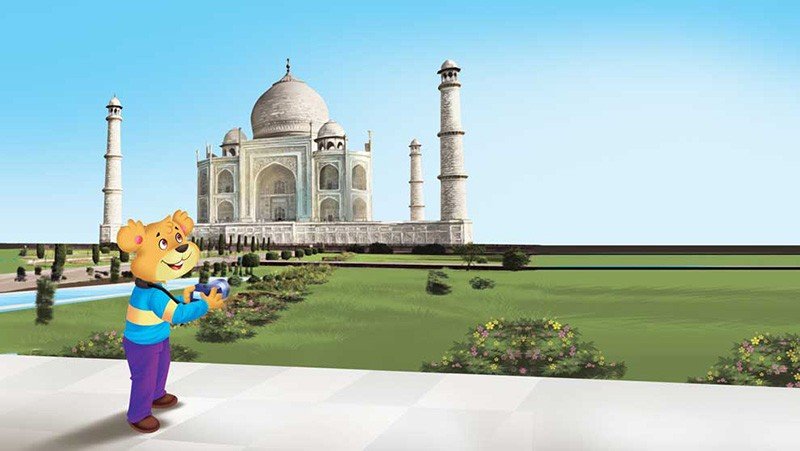 A visit to the Taj Mahal completes Benny's Indian trip.