Benny's summer holidays have begun. He wonders what to do!
Benny's uncle has to go to France. He invites Benny to go with him.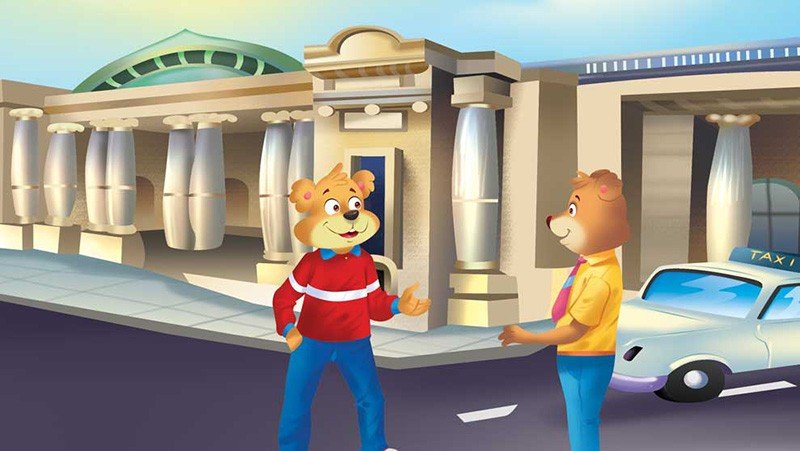 Their flight lands in the beautiful city of Paris.
It is the capital of France.
Benny cannot understand a word of what the people are talking around him! They are speaking in French language.
Benny buys a dictionary. It has the English meanings of French words.
On their way to the hotel, Benny sees the Arc de Triomphe. It is the biggest archway in the world!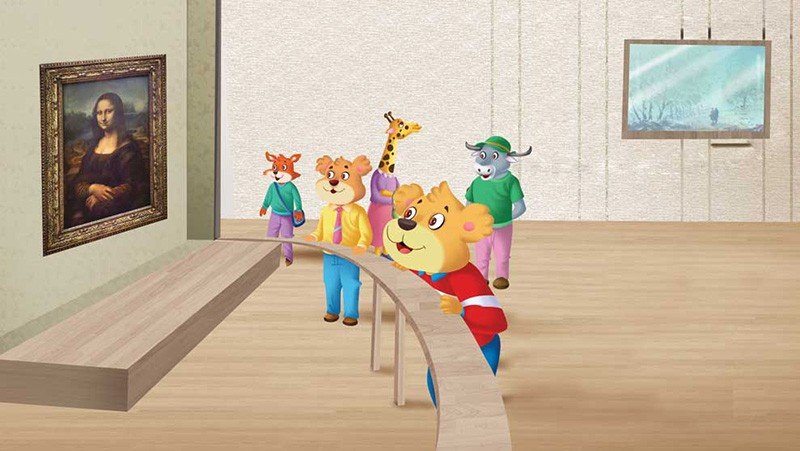 Then, they visit the Louvre. It is the world's largest Art Museum. Benny is so happy to see the famous painting of Mona Lisa there!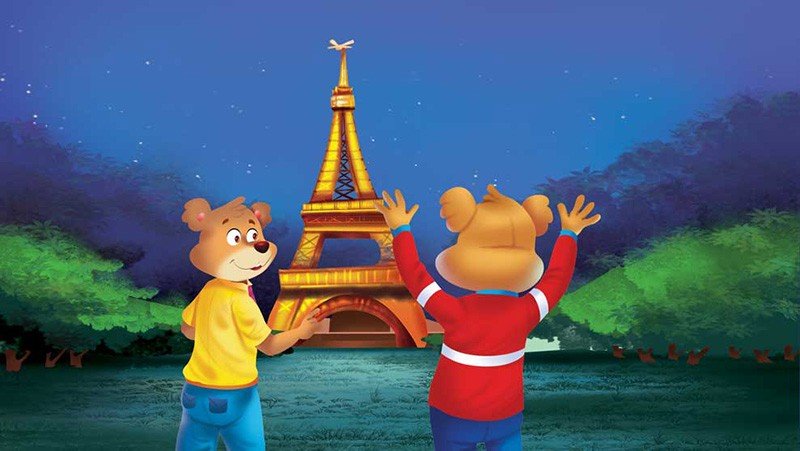 At night, Benny goes to see the famous Eiffel Tower. Brightly lit, it truly is one of the new Seven Wonders of the World!
Next day, Benny buys a Baguette to munch on. It is a long and thin loaf of bread.
Benny is excited to see so many street artists! They are drawing portraits of people.
Benny also gets a portraits made of himself. He is very happy!
Benny's uncle is taking part in the most famous road bicycle race. It is called Tour de France.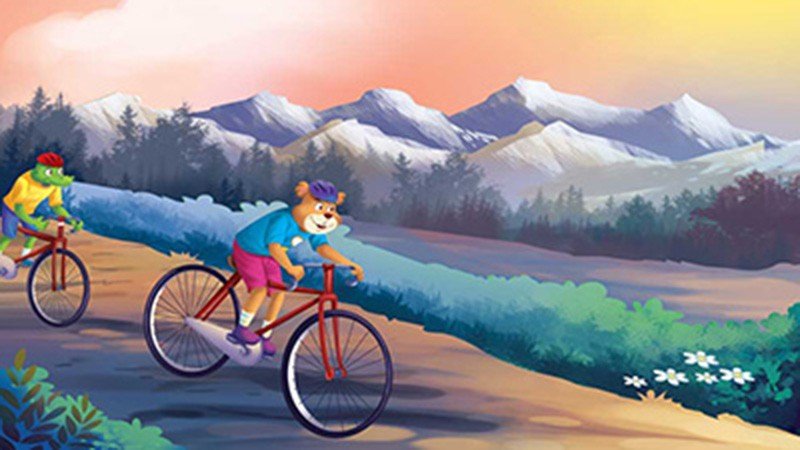 It is a very long race. Benny's uncle will cycle for three weeks.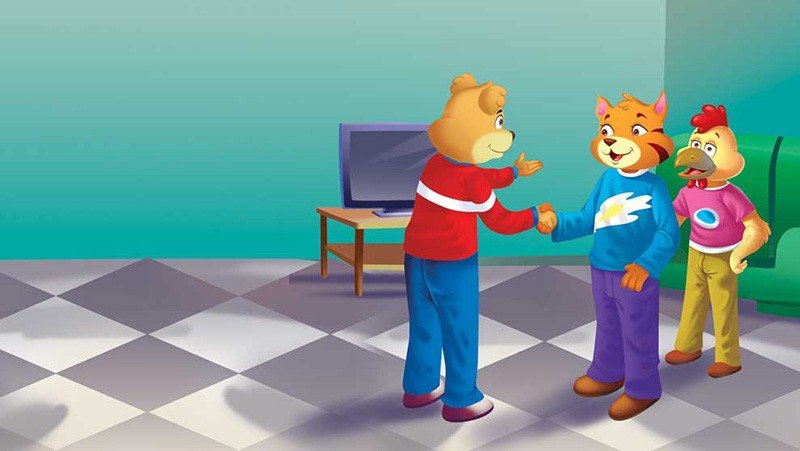 Benny will stay with his uncle's friends. They will take him around to visit other places.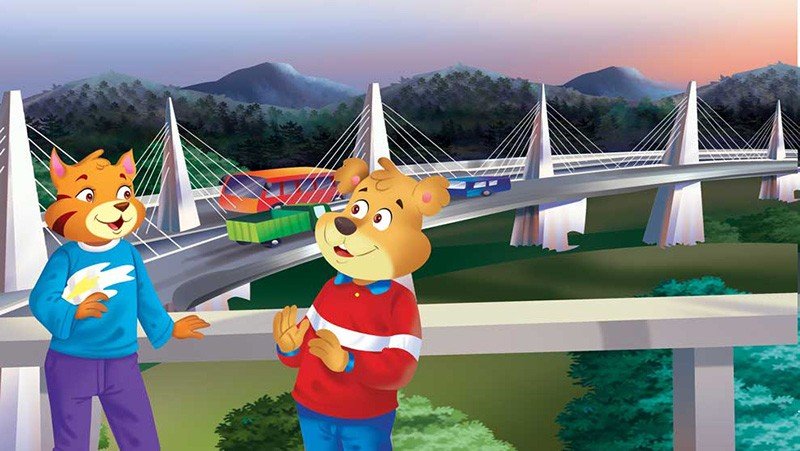 Their first trip is to see the Millau Viaduct. It is the highest road bridge in the world. Benny can't believe his eyes!
For their next trip Benny wants to go to Chamonix. It is a hill station in the Alps.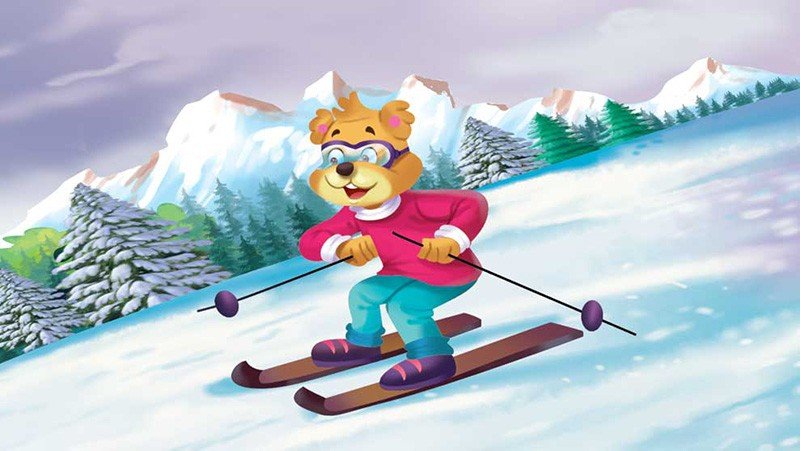 The Alps are highest mountain range in Europe. Benny plans to learn skiing there.
Three weeks are over. Benny's uncle returns, wearing the famous yellow jersey. Benny is proud of his uncle!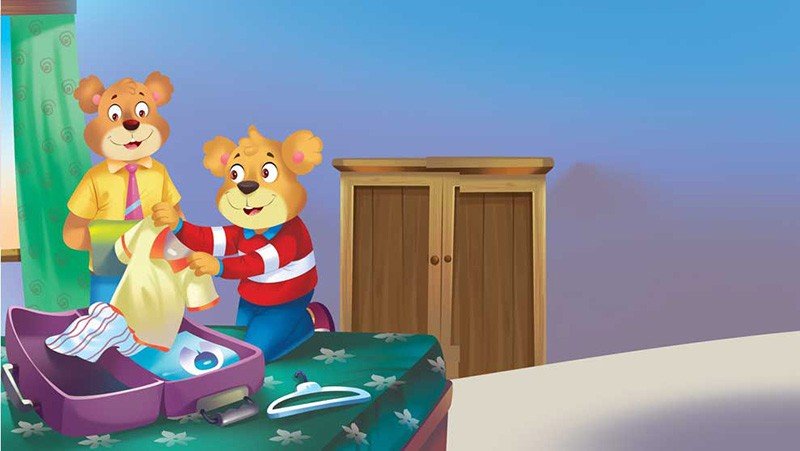 The trip has come to an end. Benny and his uncle have to pack up to leave, the next day.
They buy Camembert cheese for Benny's father. It is the most popular French cheese.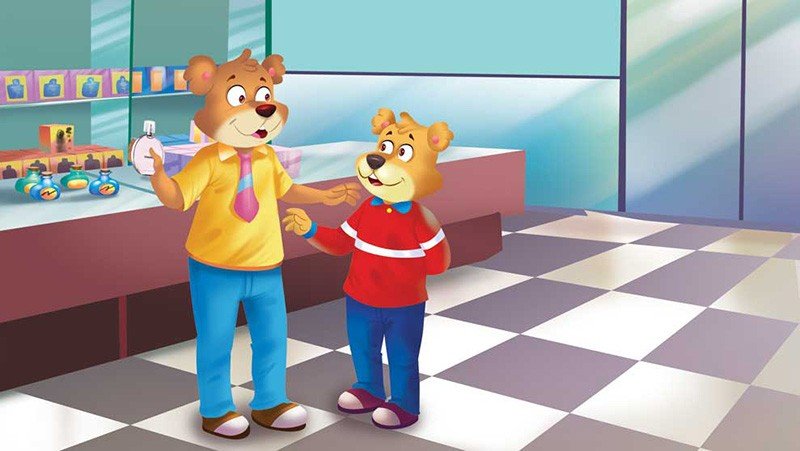 They also buy Chanel perfume for Benny's mother. It is the most famous French perfume.
Benny and his uncle fly back to India. This was Benny's best holiday so far!