Benny is at the carnival with his parents. He wants to enjoy and win a lot of prizes.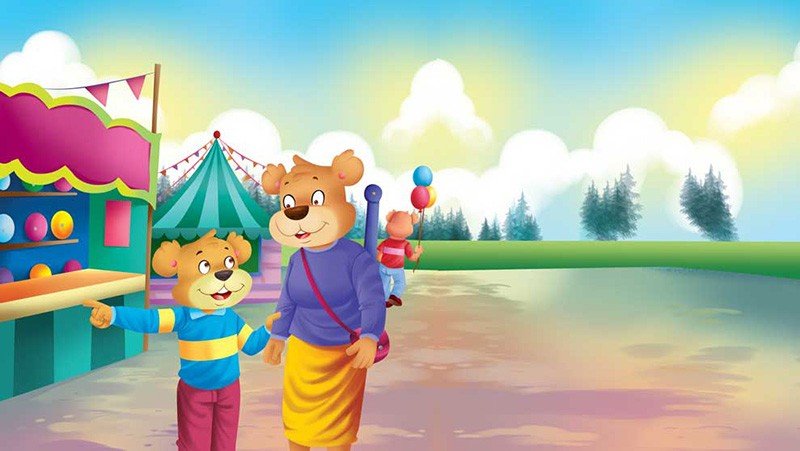 He wants to enjoy all the rides. He wants to eat ice cream and cotton candies.
Benny plays the shooting game. He shoots with the air gun.
He does not hit any balloon. He tries many times.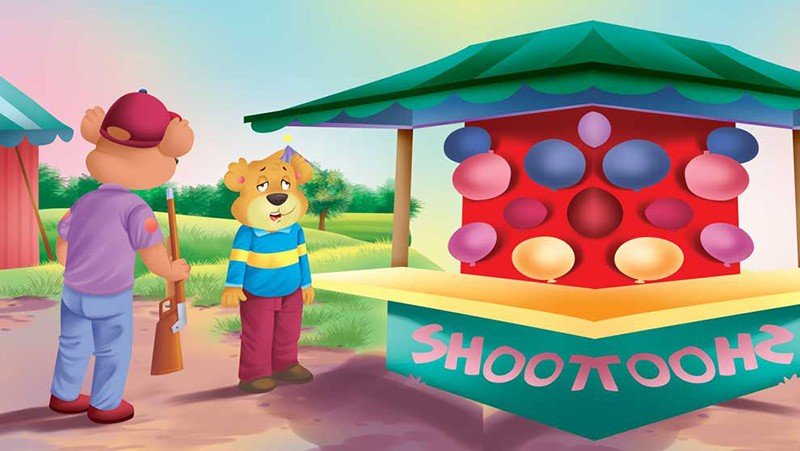 His chances are over. He feels unhappy.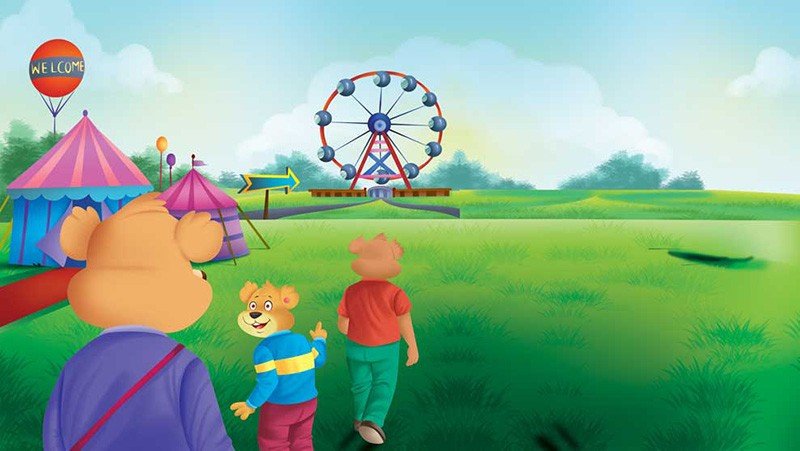 Thereafter, Benny wants to take a ride on the giant wheel. He loves the giant wheel.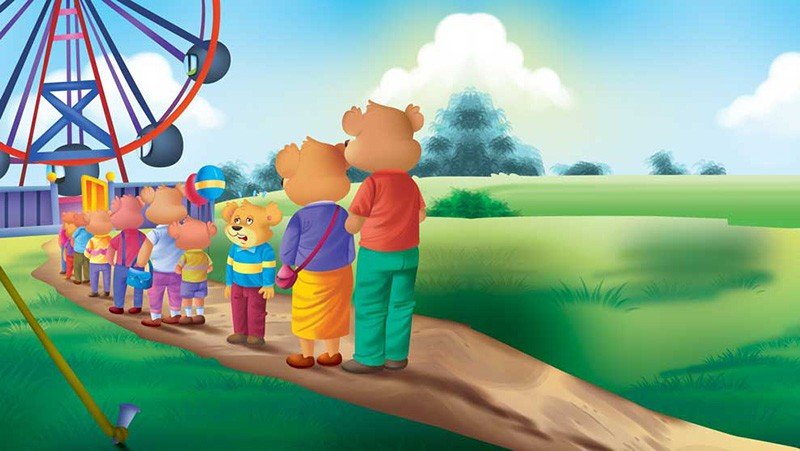 He stands in the queue for a long time. He gets mad.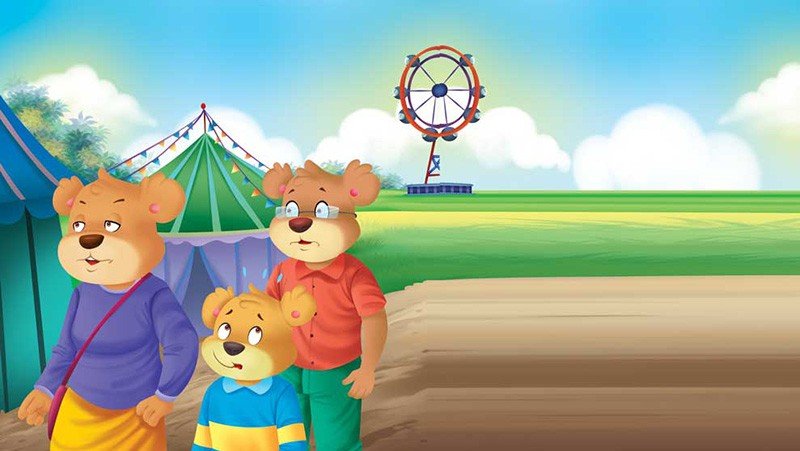 He pushes the child in front of him. His parents take him away from there.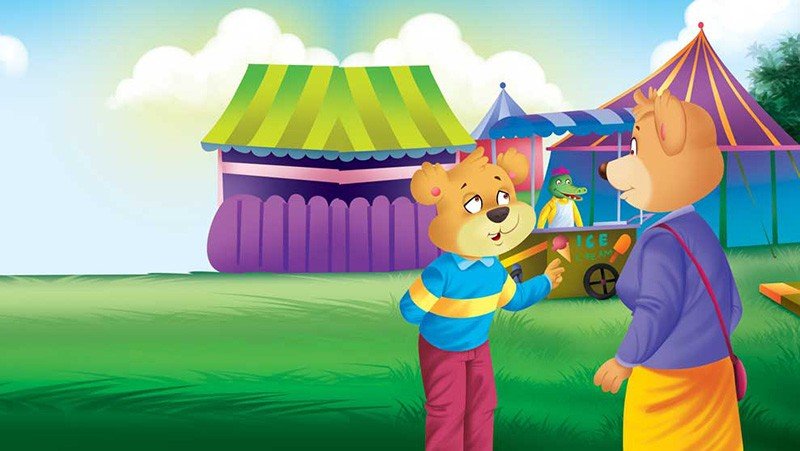 Benny gets no ride on the giant wheel. He asks his mother for an ice cream.
The vendor has all flavours of ice cream. But he does not have Benny's favourite, strawberry flavour.
Benny kicks the sand in the air. He feels frustrated.
He runs down to the vendor who is selling cotton candies. The vendor has sold all his candies.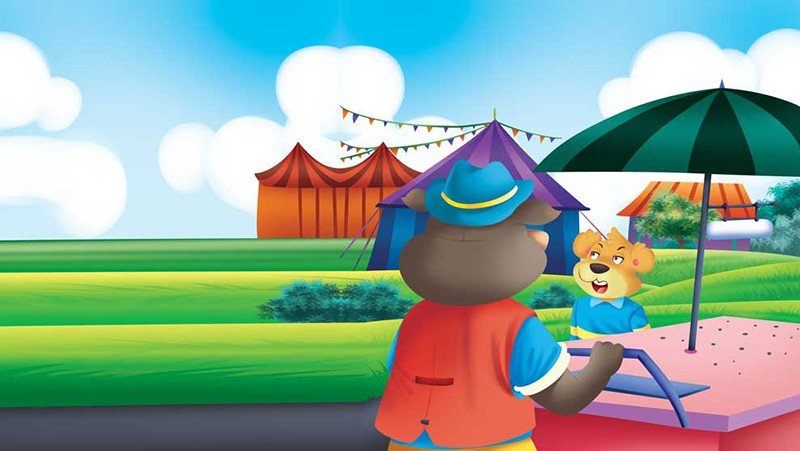 Benny yells at the vendor. He wants to go away from the carnival.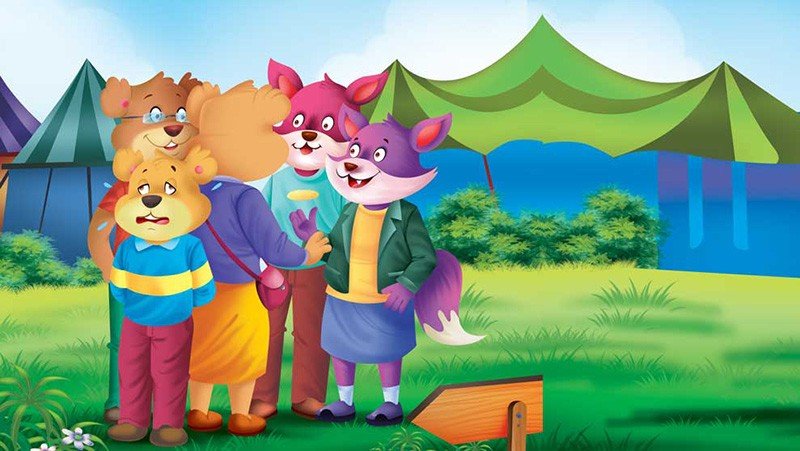 His parents stop to talk to some friends. Benny feels that the carnival is not fun.
Benny puts his head down. He decides to go for a walk.
Benny is taking deep breaths and walking at the carnival. The ice cream vendor calls him back.
He has found a strawberry ice cream cone. He gives it to Benny.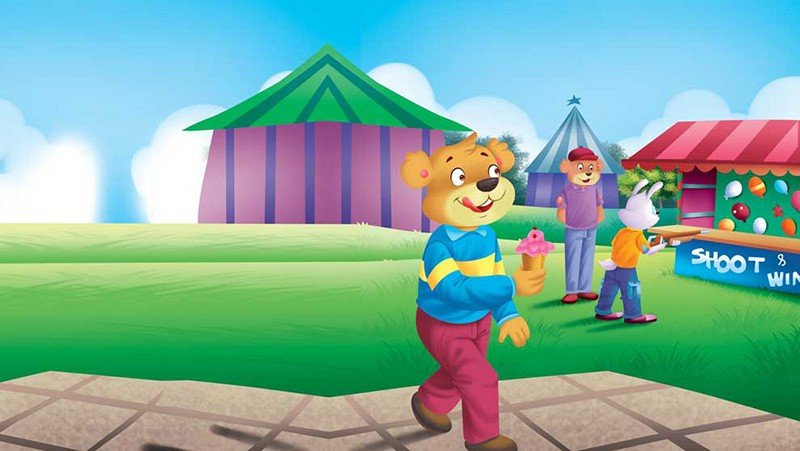 Benny is super happy. The shooting game is going on.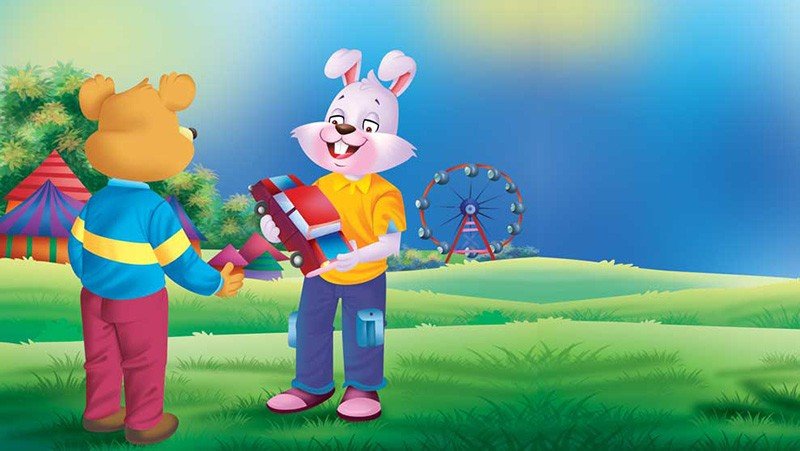 Benny's friend shows him how to shoot. Benny shoots all the balloons.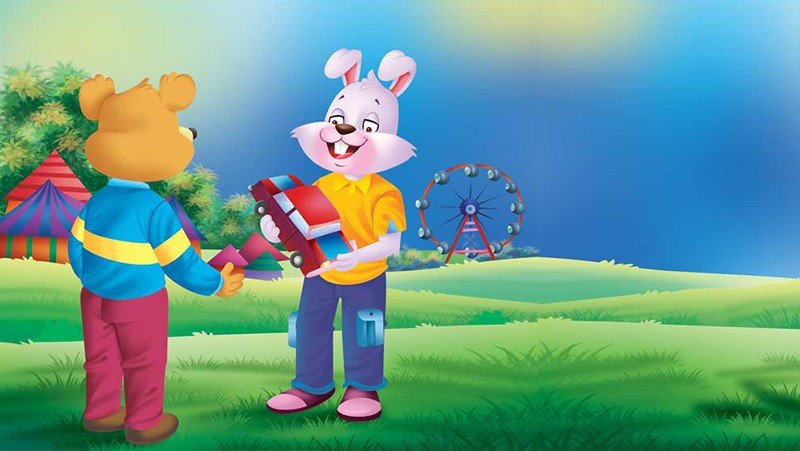 He wins the prize for his friend. He looks towards the giant wheel.
Benny's parents come up to him. They all go for a ride.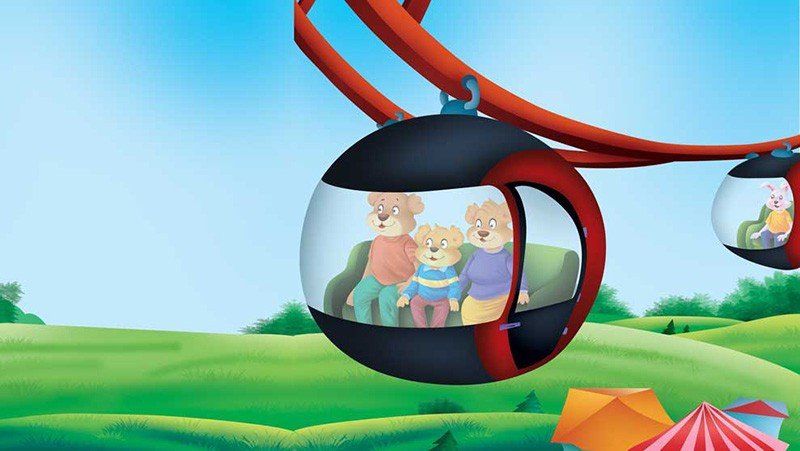 Benny is extremely happy. He is enjoying at the carnival.