A caterpillar had lost her shoe. Her foot now hurt while walking.
The caterpillar went to a spider's house. "May I borrow your shoe?" The spider gave his shoe but it was too small. Sadly, the caterpillar went away.
The caterpillar, now, went to the riverside and asked the frog for a shoe. She wore the frog's shoe. But it was too big.
Disappointed, the caterpillar moved on. On the way, she met a grasshopper. "Can you lend me your shoe?" The kind grasshopper gave his shoe. But it was very
rough.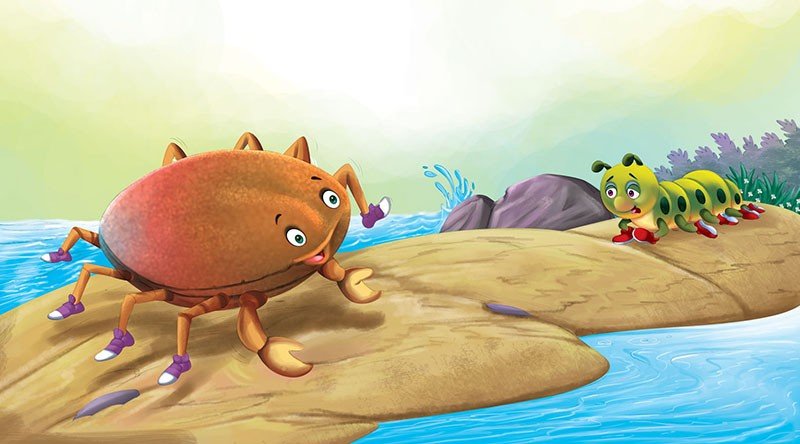 The caterpillar was very upset. Having lost all hope, she sat down. Suddenly, she saw a crab coming.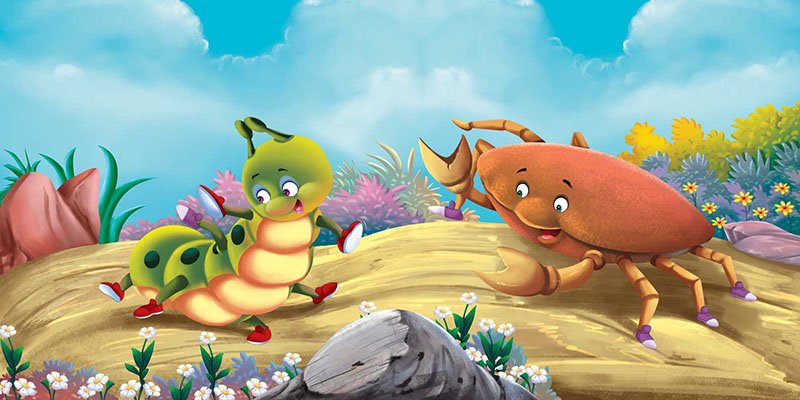 The caterpillar rushed towards the crab and asked him for his shoe. The crab gave his shoe and the caterpillar quickly wore it.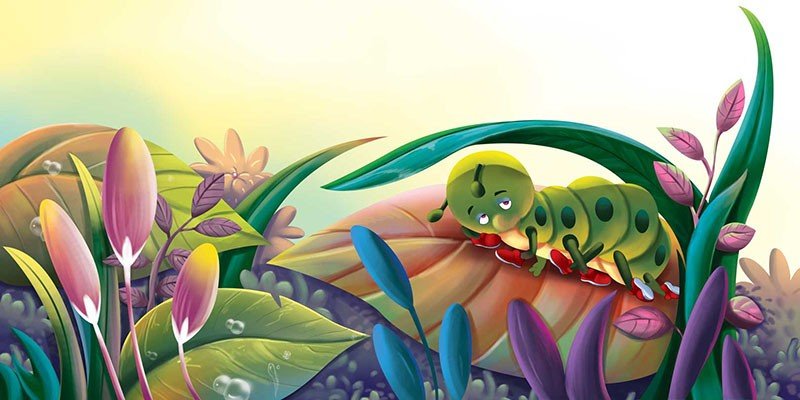 But the crab's shoe was too sharp for her to walk. Feeling tired, the caterpillar coiled up on a leaf to rest.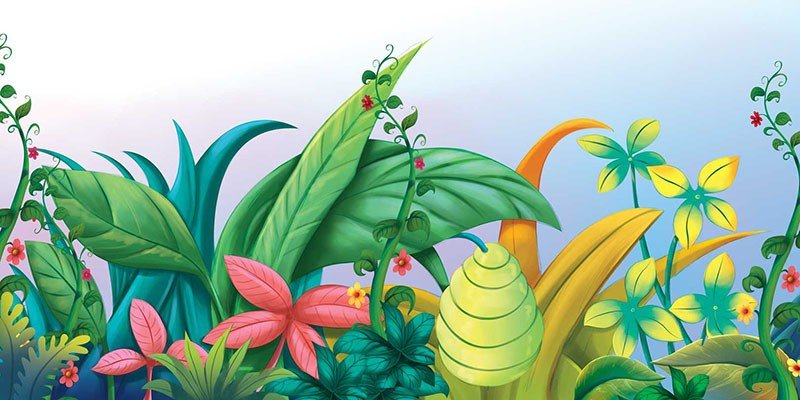 The caterpillar made a cosy cocoon to sleep in. Days passed by. When she stepped out, she no longer needed the shoes.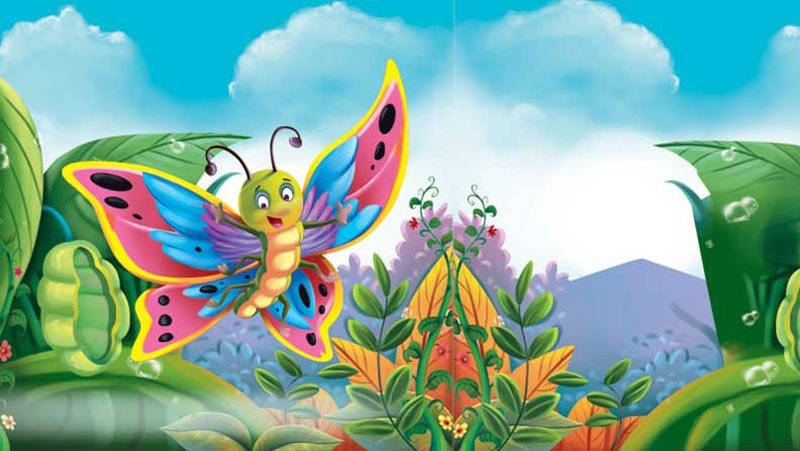 The caterpillar had turned into a beautiful butterfly!