A hungry jackal set off in search of food.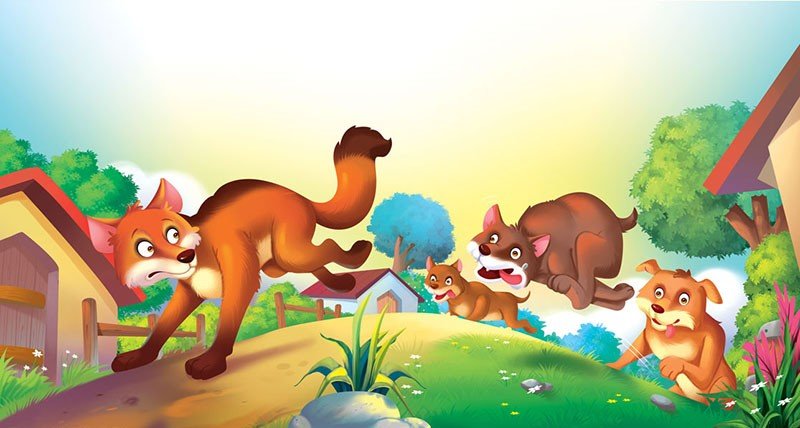 He accidentally wandered into a village. A group of dogs attacked him. The jackal ran for his life and entered the house of a washerman.
He came across a large container filled with blue dye. He jumped into the container to hide.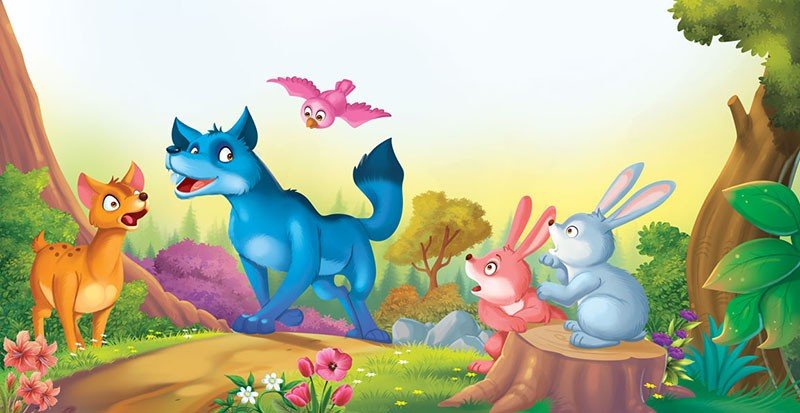 The jackal turned blue from head to toe. He went back to the forest. All the animals were surprised and could not recognise him.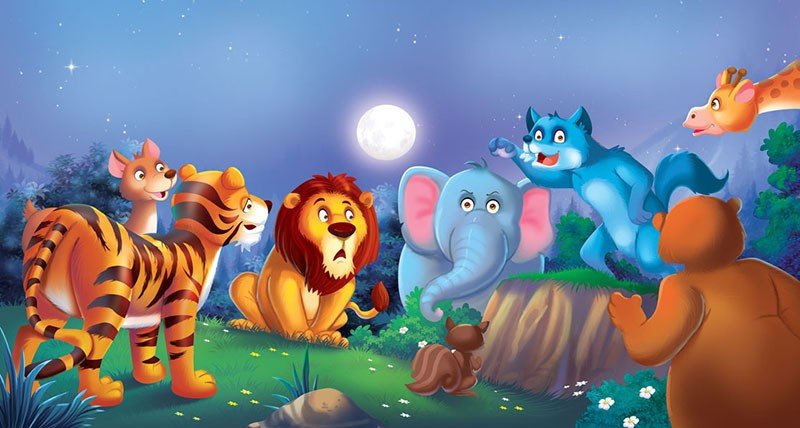 A clever idea struck him. He announced, "God has sent me to protect all of you!" Everyone believed in him and made him the king.
The lion and the tiger hunted fresh meat for the new king. The other animals entertained him.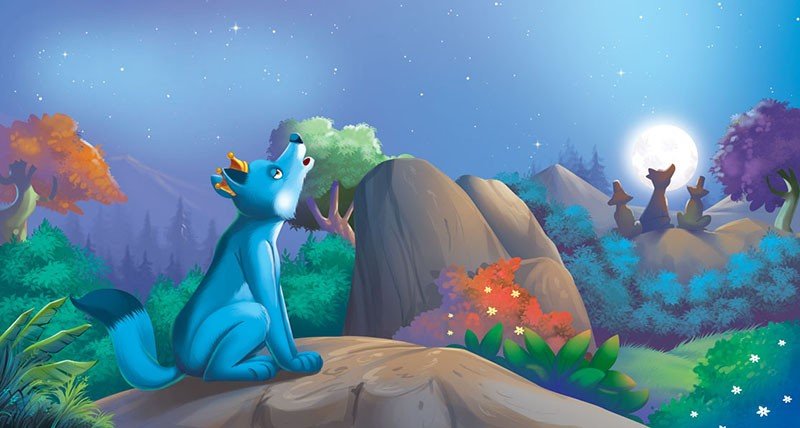 One night, he heard the howl of his fellow jackals. The blue jackal could not control himself and started howling.
When the animals heard his howl, they were absolutely stunned! The tiger caught him and pounced upon him angrily.
All the animals threw him out of the forest.