After staying at home for several months, Sindbad once again went to the sea in search of thrill and adventure.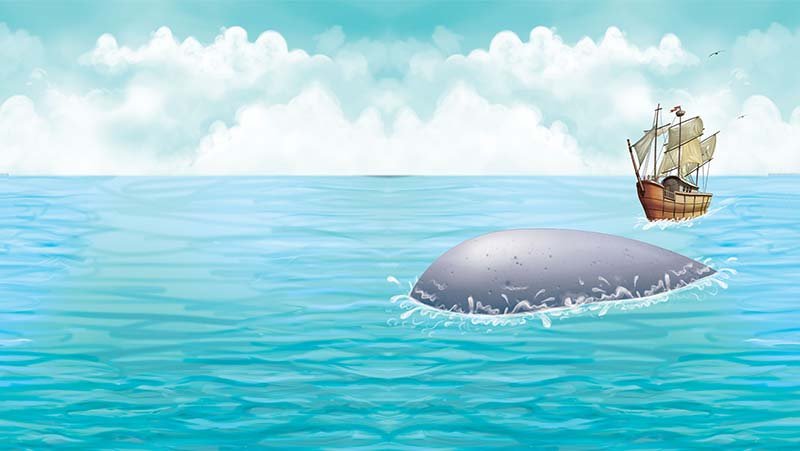 After a month's journey he set ashore on what appeared to be an island.
But the island proved to be a gigantic sleeping whale on which trees had taken root ever since the world was young.
Awakened by a fire kindled by the sailors, the whale dived into the depths of the sea.
The ship departed without Sindbad who was left stranded in the frozen waters of the sea.
Sindbad was saved as he caught hold of a passing wooden trough sent by the grace of Allah.
He was washed ashore on a densely wooded island.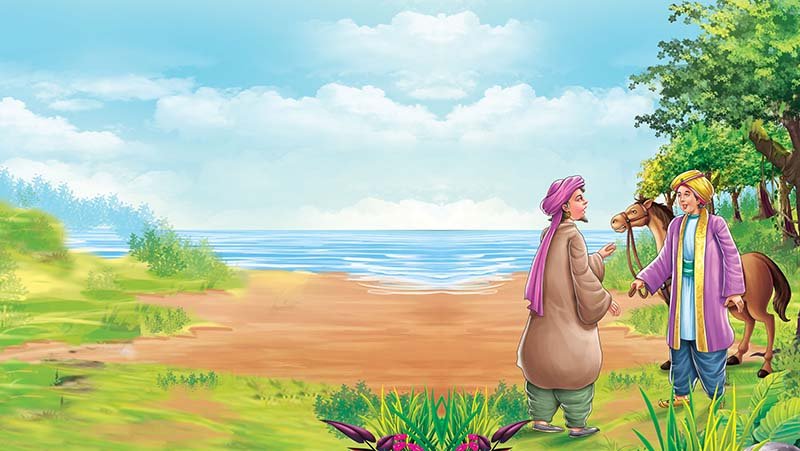 While exploring the deserted island he came across one of the king's grooms.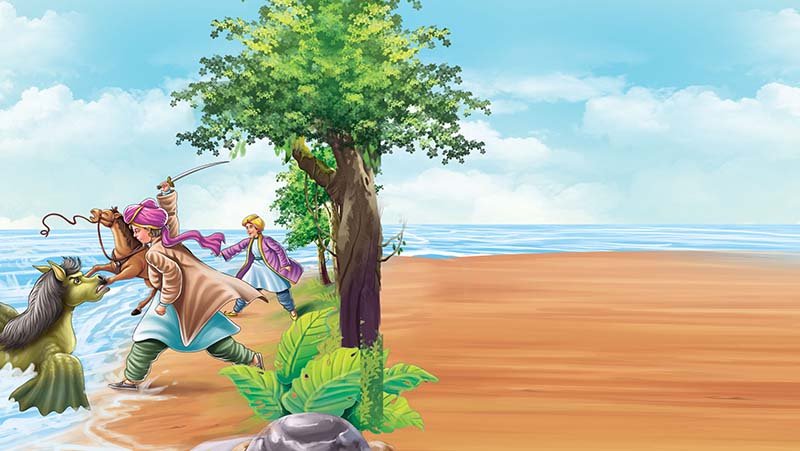 Sindbad helped save the king's mare from being drowned by a sea horse—not a seahorse
as we know it. It was a supernatural horse that lived underwater.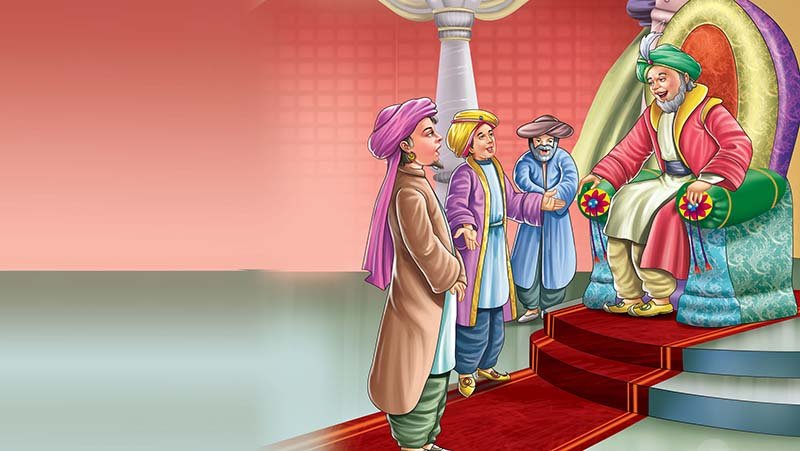 The groom brought Sindbad to the king who felt elated knowing the heroic deed of Sindbad.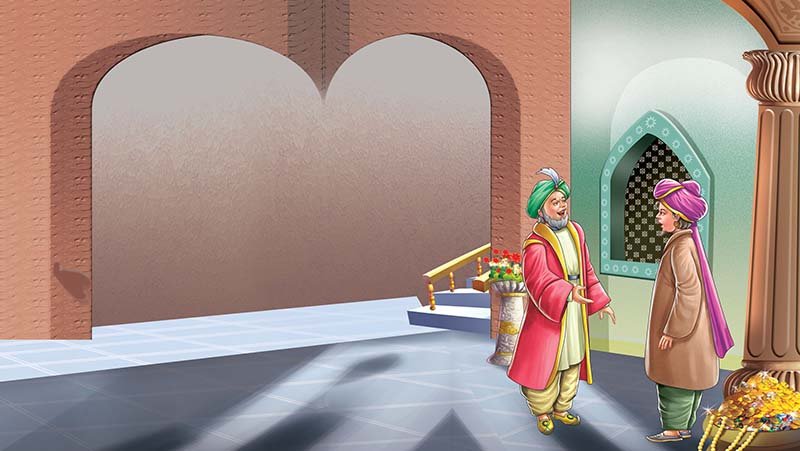 The king befriended Sindbad. He valued Sindbad for his bravery and high spirit.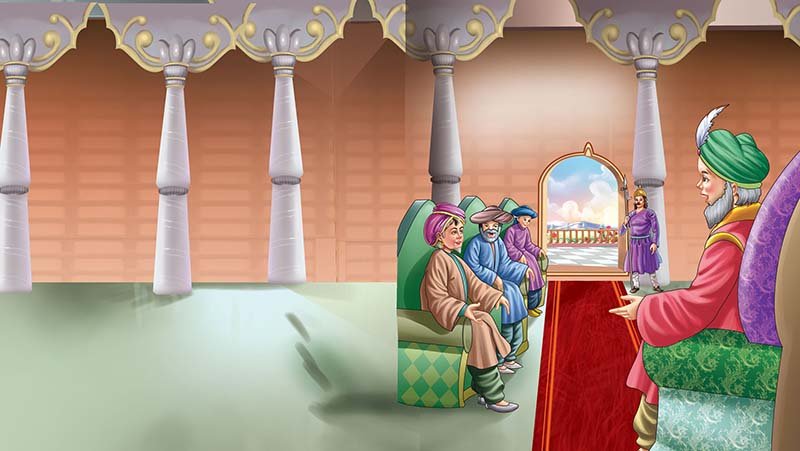 The King made Sindbad his trusted courtier.
One day, the very ship on which Sindbad set sail docked at the island. Sindbad reclaimed his goods (still in the hold of the ship).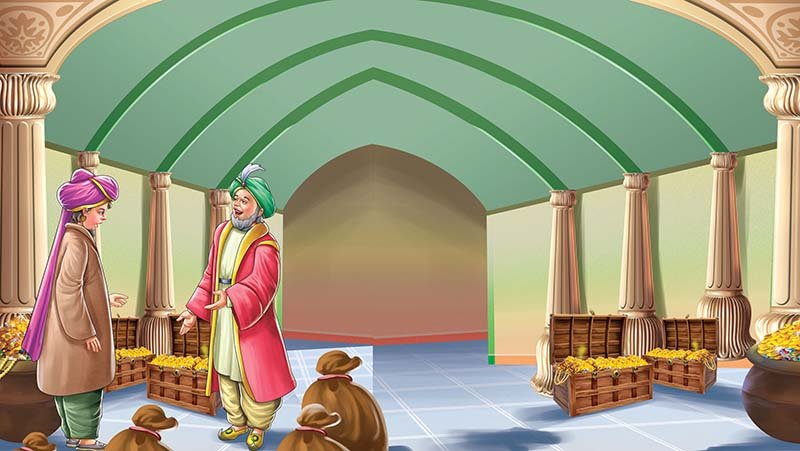 Sindbad gave the king his goods. The king, in return gave him rich presents.
Sindbad sold those presents for a great profit.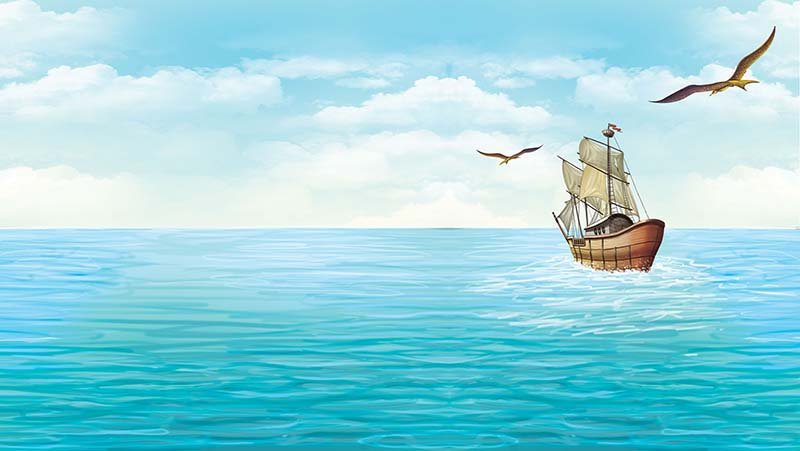 Sindbad returned to Baghdad where he resumed a life of ease and pleasure.