Benny is getting ready. He is going for a party with his friends.
The party is in a big lawn on the riverside. There is plenty of food.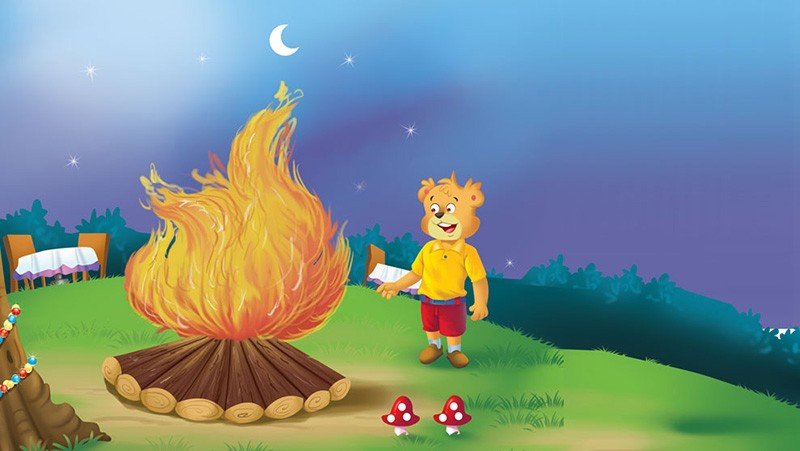 It is a nice party. There is a big bonfire.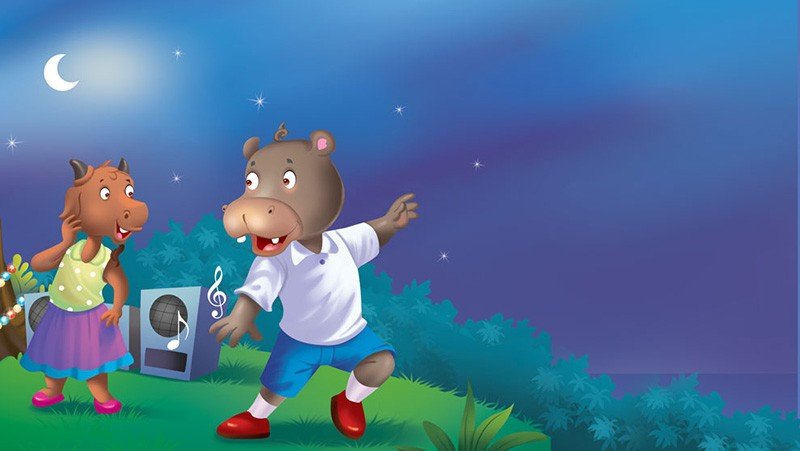 Benny's friends are dancing to loud music.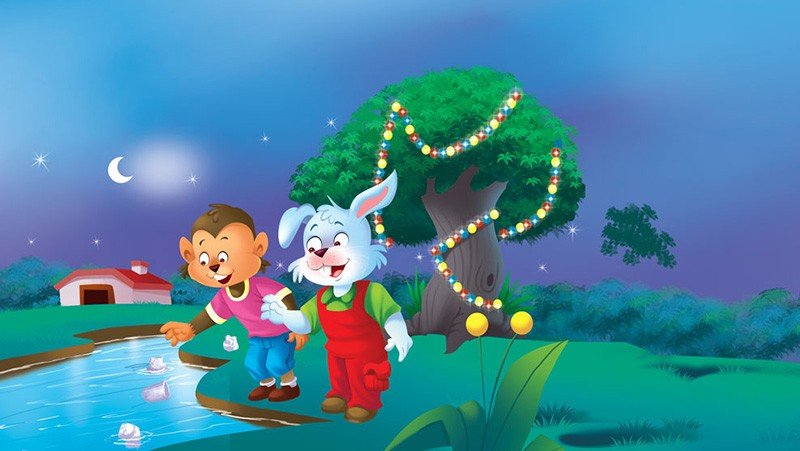 Bunny rabbit and Momo monkey are throwing rubbish in the river.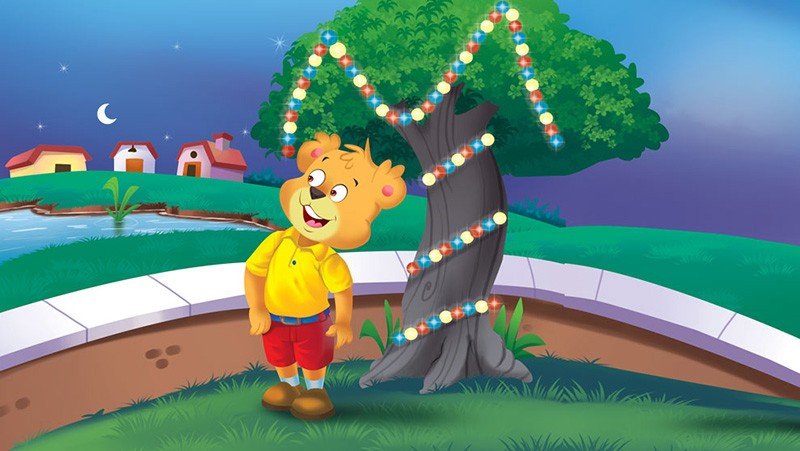 There are cottages across the river. The loud music of the party is reaching them.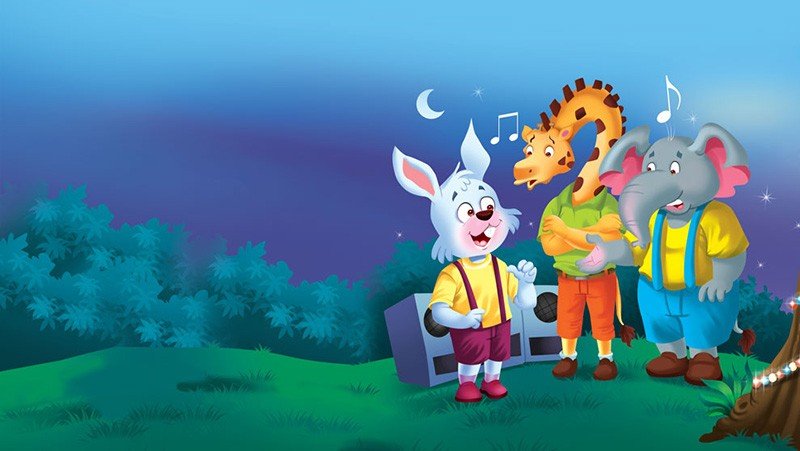 People from those cottages request to lower the volume of the music.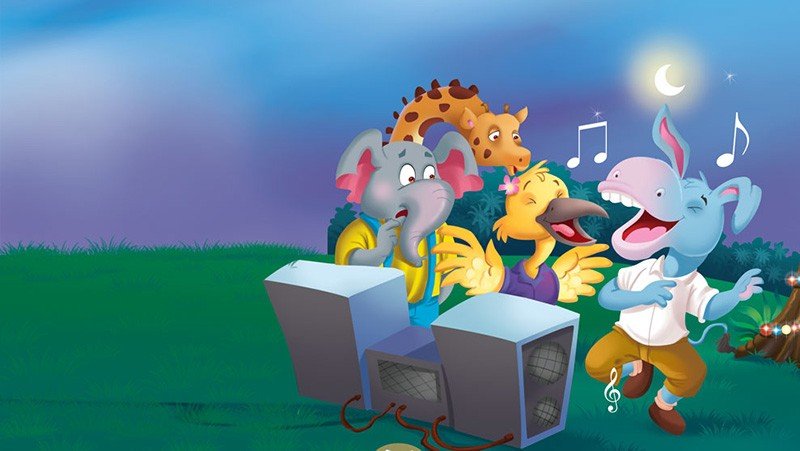 But no one bothers to do so! Benny's friends are busy having fun.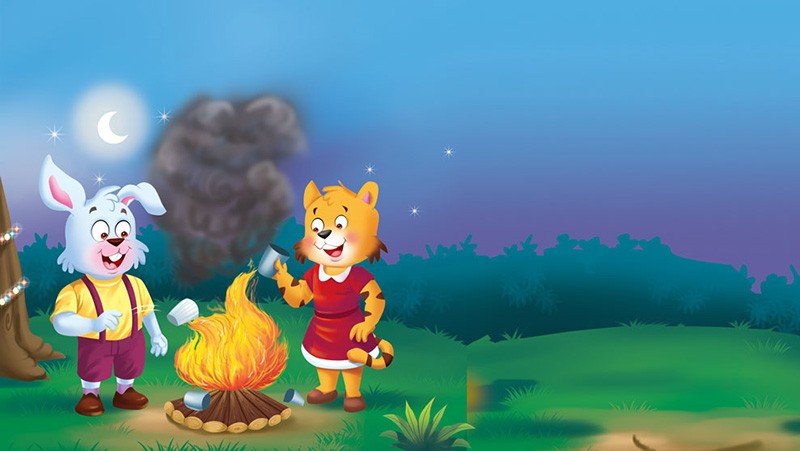 Some of them are throwing plastic glasses in the bonfire.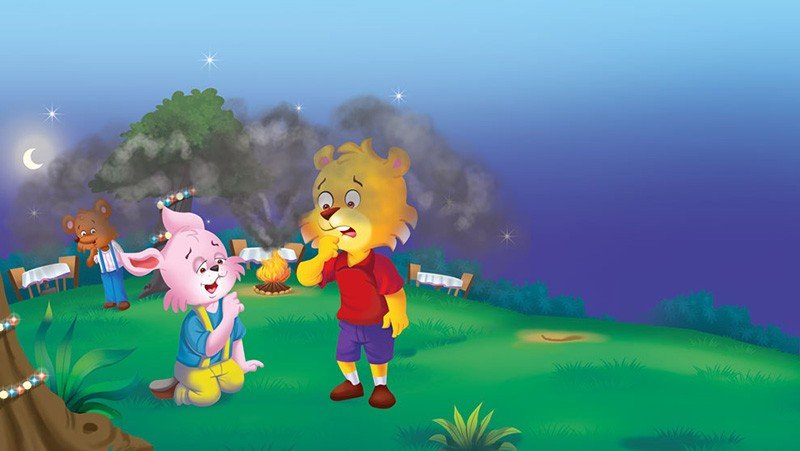 Suddenly, there is smoke all around! Everyone is coughing.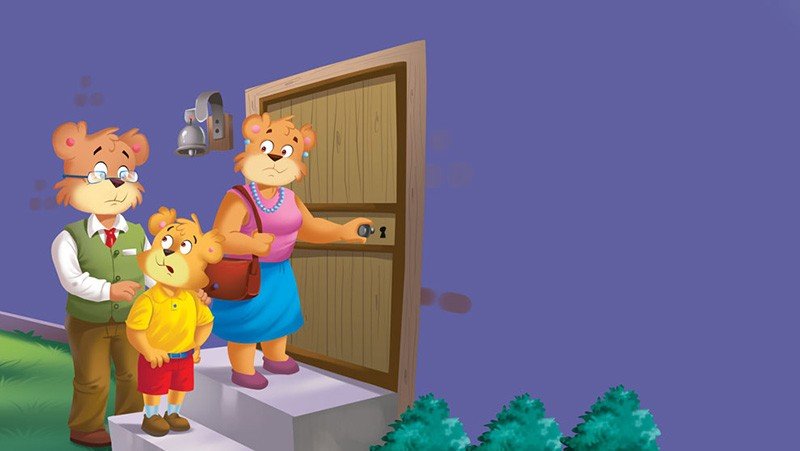 Benny's parents pick him up and take him home.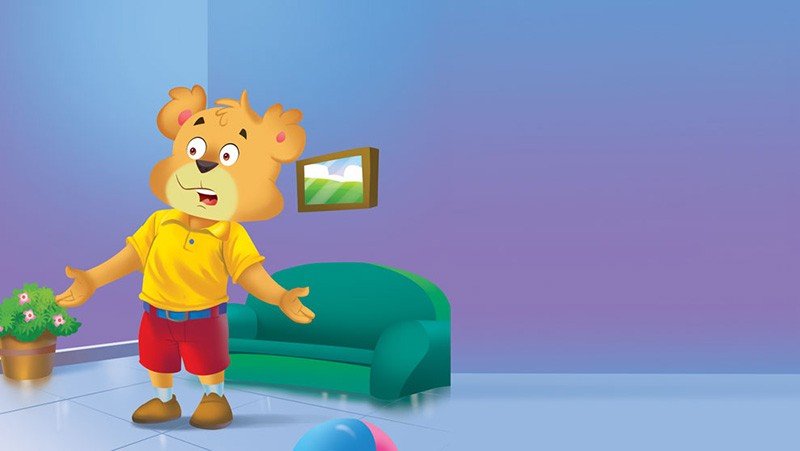 They did not like the party. Benny wants to know the reason.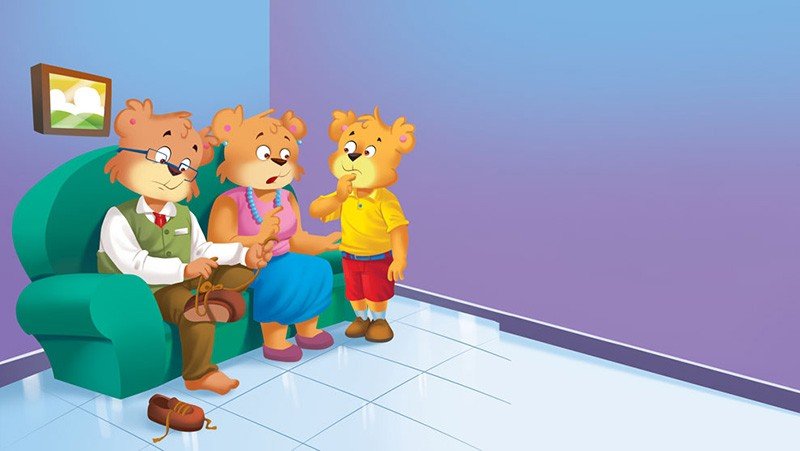 Benny's mother says, "The party was full of pollution."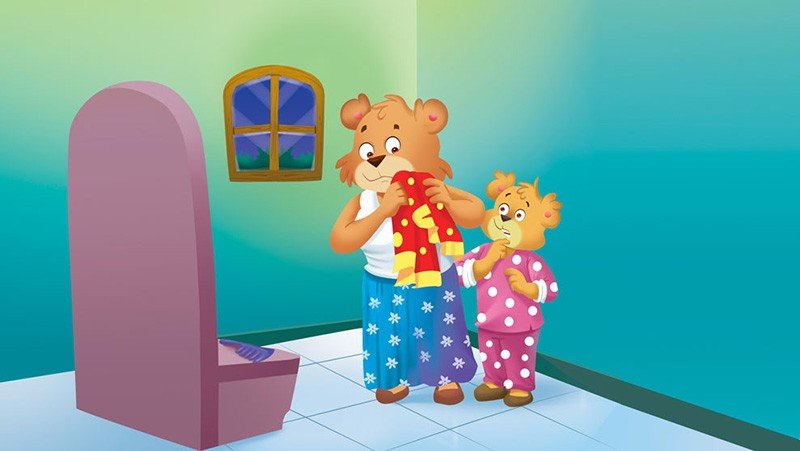 Benny asks, "What is pollution, Mom?"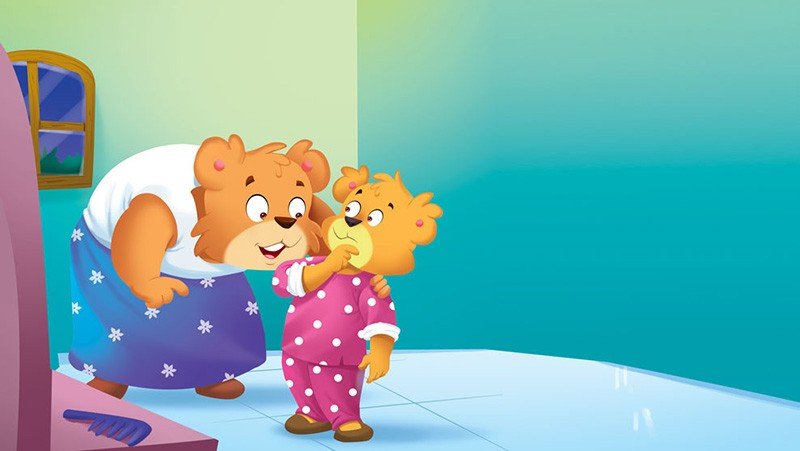 Mom replies, "Pollution is when you make the environment dirty and unsafe."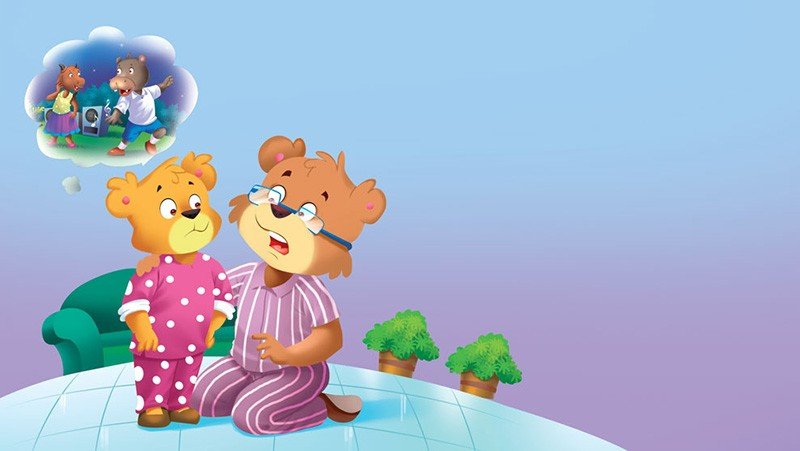 "Look Benny, the loud music was disturbing the people near by," Benny's dad says.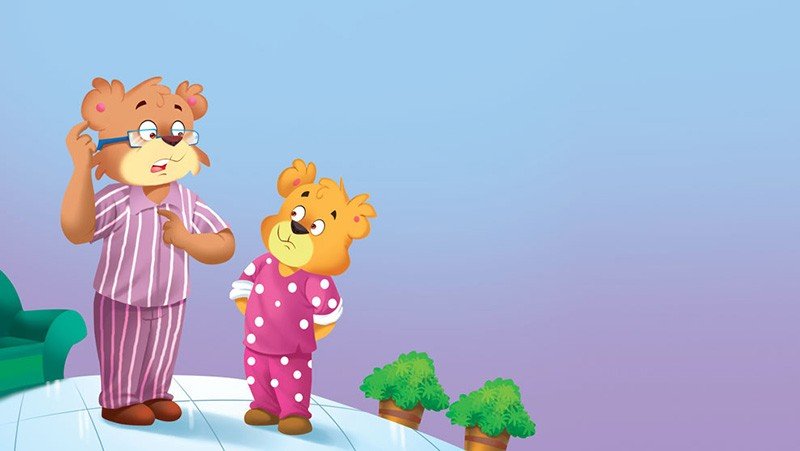 "They could not sleep. Loud music also damages the ears. It is noise pollution."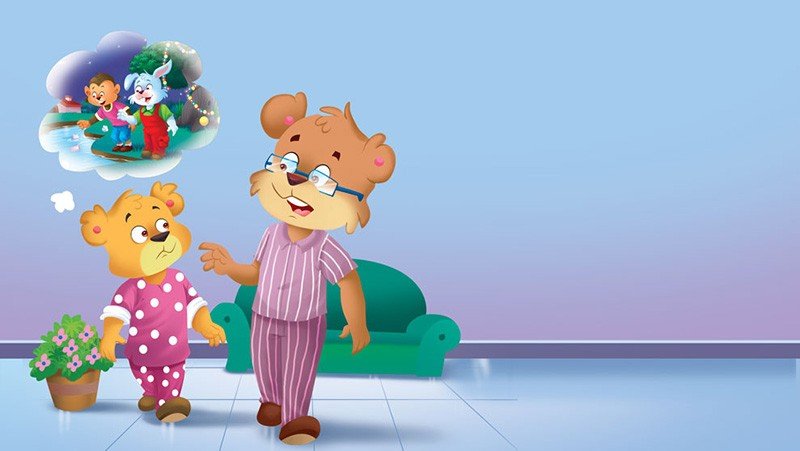 "Throwing waste in the river pollutes the water. It is water pollution."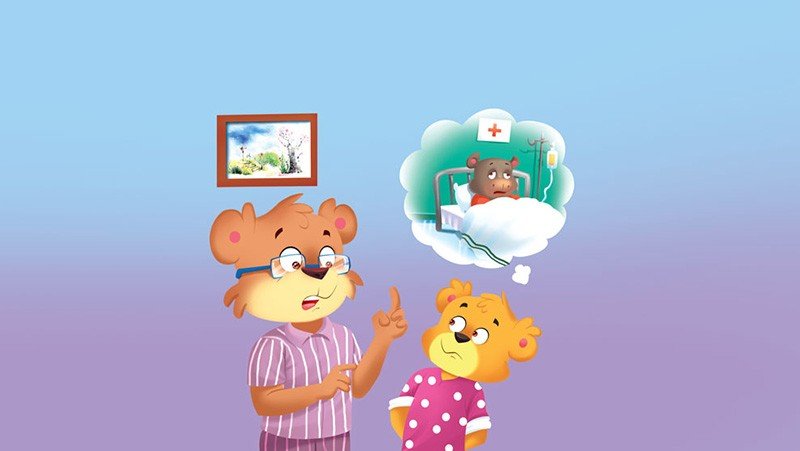 "And that is the water we drink. It can cause diseases," Benny's dad explains.
"The fire was causing smoke due to plastic. This pollutes the air we breathe."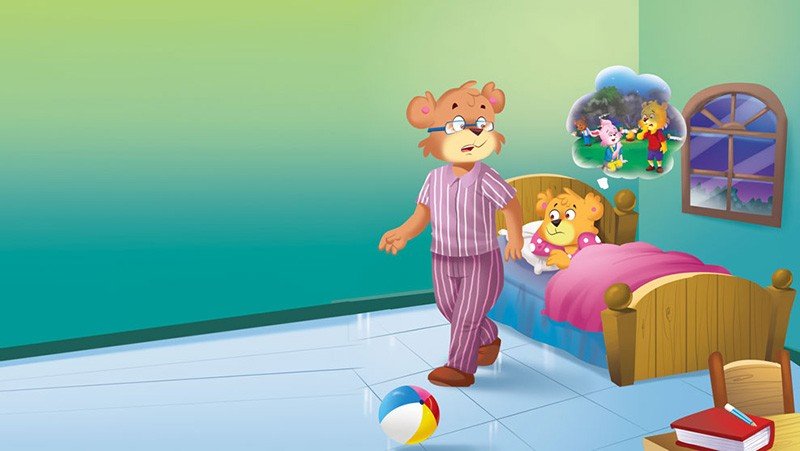 "You could see everyone coughing. This is air pollution," Benny's dad tells him.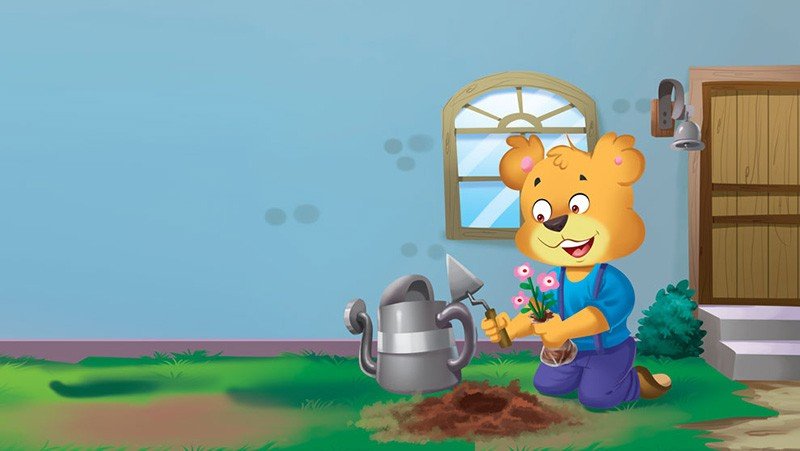 Benny realises the dangers of pollution. He learns to care for the environment.