Benny goes to Beijing with his parents. It is the capital of China. China is a very big country with most people in the world.
Benny meets Zhao in Beijing. They become friends.
Zhao goes to school. He has to learn 3,500 Chinese characters of the Chinese Alphabet!
Zhao teaches Benny how to play Tiaoqi. It is also called Chinese Checkers. Benny enjoys playing the game.
Benny listens to people speak Mandarin. Mandarin is the national language of China.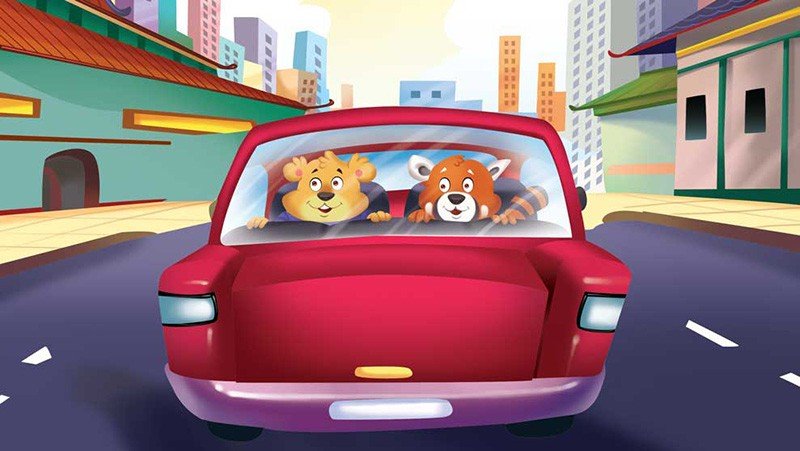 Zhao takes Benny around the city. They go to the Tiananmen Square. It is the world's largest public meeting place.
Benny's family takes a cruise on the Yangtze River. It is the longest river in Asia.
Then, they go to the Beijing Zoo to see the Giant Panda.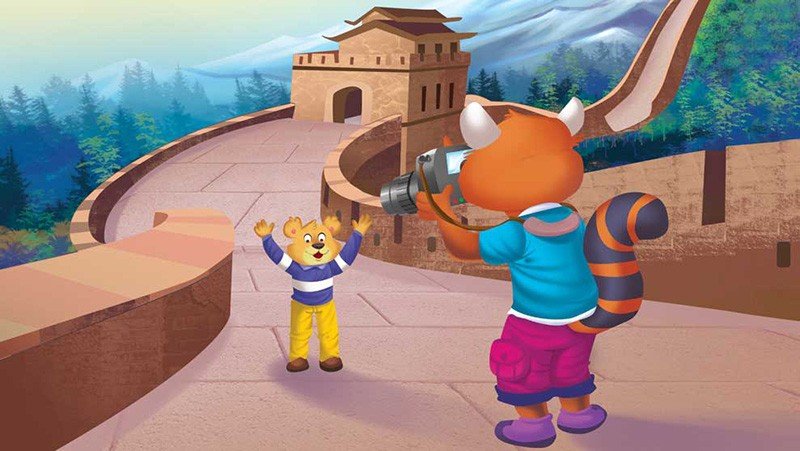 Zhao takes Benny's picture on the Great Wall of China. It is the longest man-made wall in the world.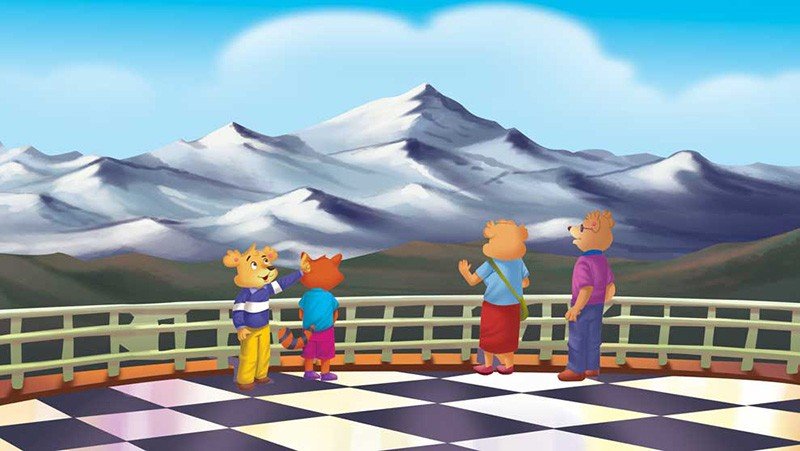 Zhao tells Benny that China has the world's highest mountain! It is Mount Everest on the border of China and Nepal.
Mount Everest is called, Zhumulangma in China. Benny tries to say 'Zhumulangma'. Zhao laughs loudly.
Benny's father teaches him how to fly a Chinese kite. The Chinese invented kites 2800 years ago.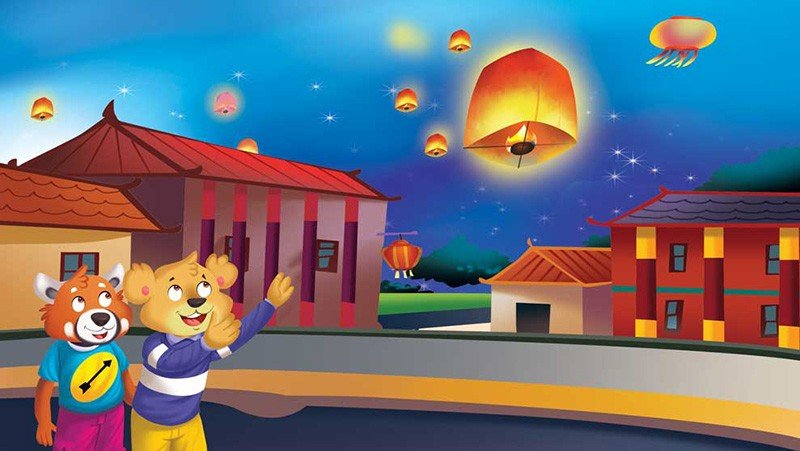 At night, Benny sees Chinese lanterns in the sky. He also floats one with Zhao. It looks so beautiful!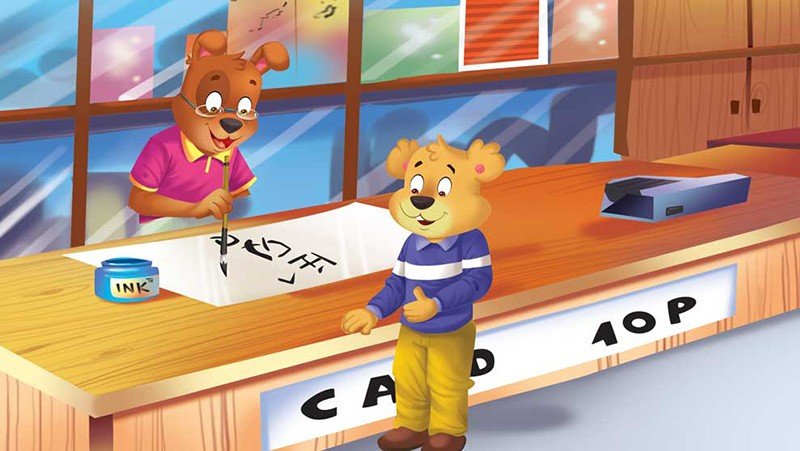 Benny buys a card for his grandmother. The shopkeeper writes in Chinese calligraphy on it.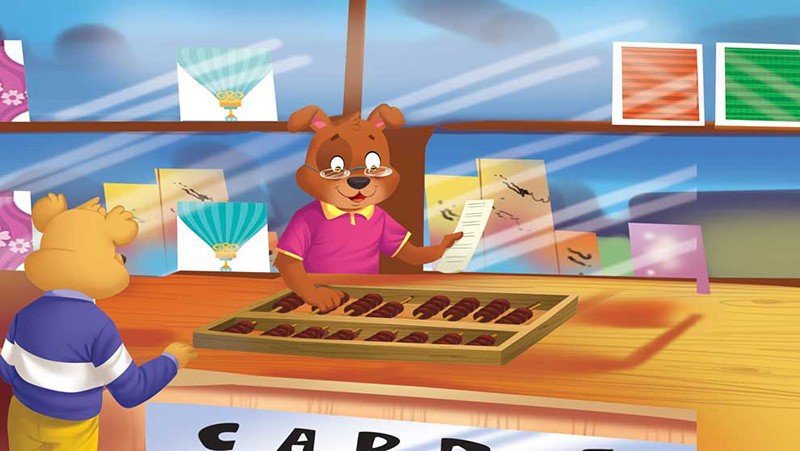 The shopkeeper uses Suanpan to count the money. Suanpan is an abacus.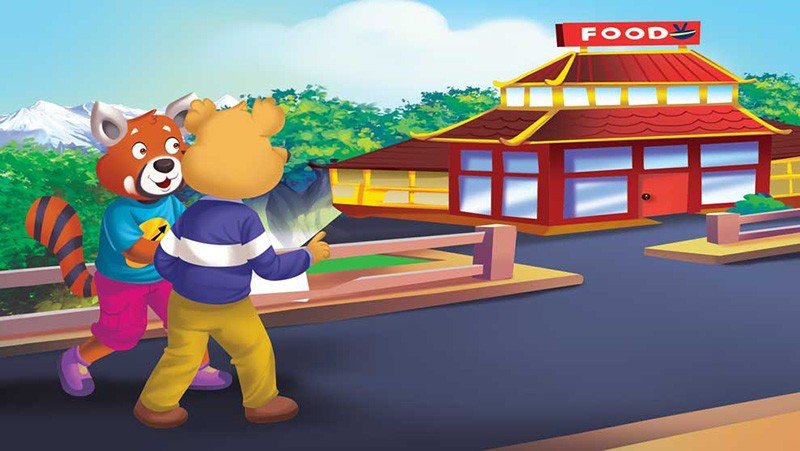 Benny loves Chinese food. Zhao takes him to a Chinese restaurant.
The menu card has bird's nest soup, frog, snake and even scorpion kebabs to eat! Benny orders noodles.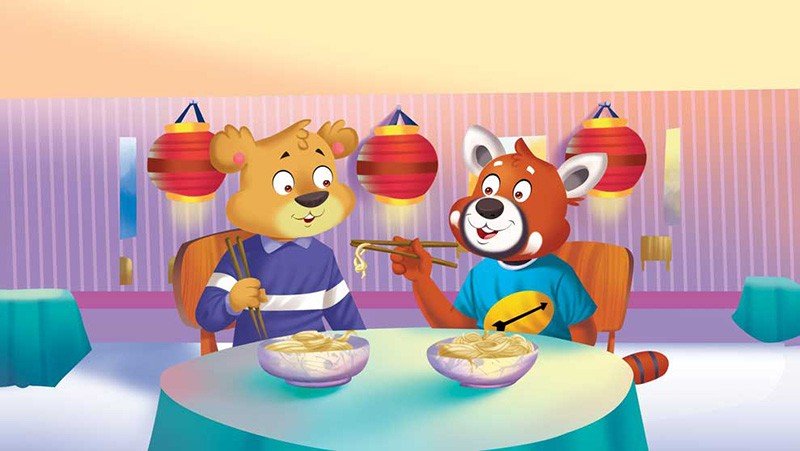 Benny sees people eat noodles with chopsticks. Zhao teaches him how to eat noodles with chopsticks.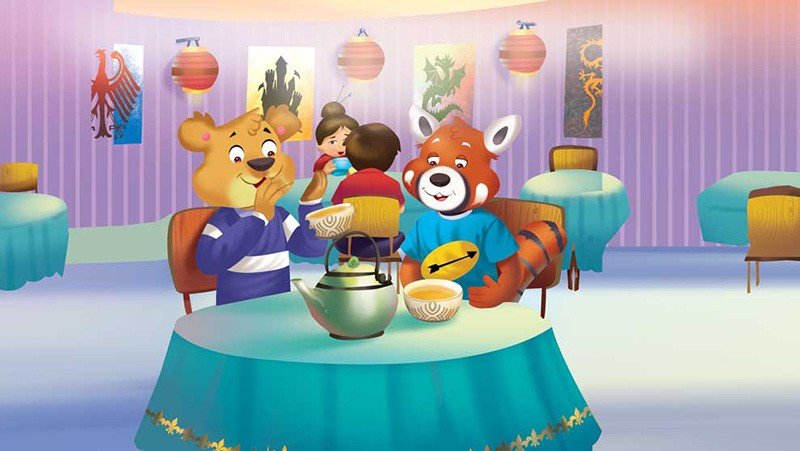 They drink Jasmine Tea. It smells like flowers! Benny loves it.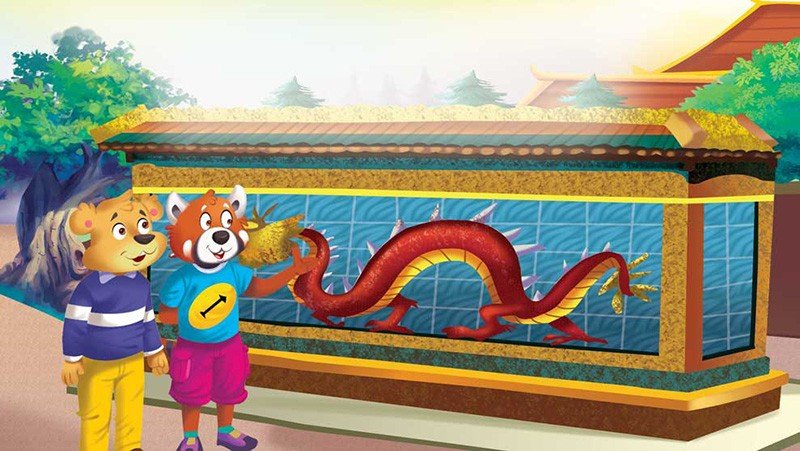 They see a big picture of a dragon in the street. Zhao tells Benny that dragons are a symbol of power and luck in China.
The boys visit a Chinese toy factory. Benny shops for himself and buys a gift for Zhao too. They say 'goodbye' to each other.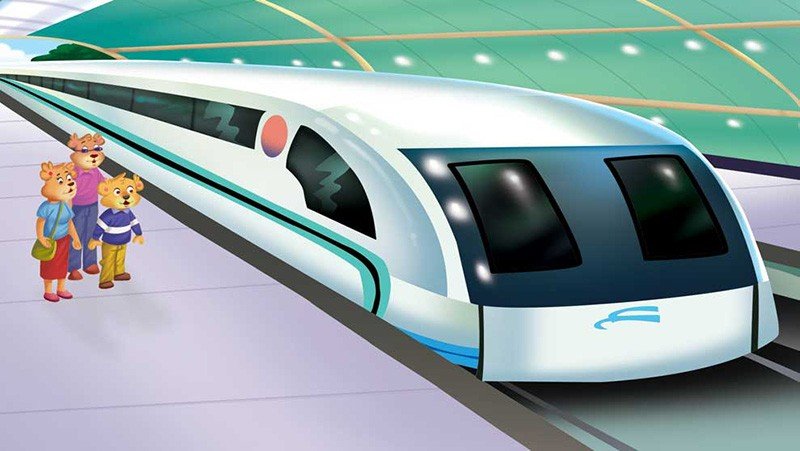 Benny's family has to go to Shanghai to catch their flight back. They travel in the fastest train in the world. What a great trip!