Benny goes to school every morning.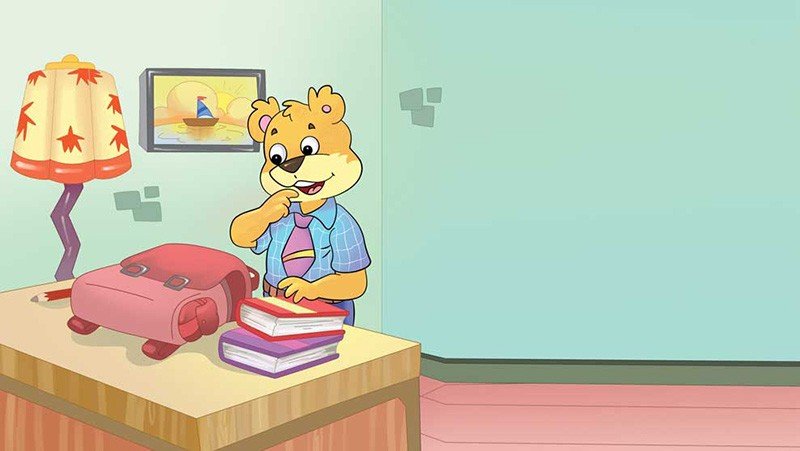 He packs his school bag.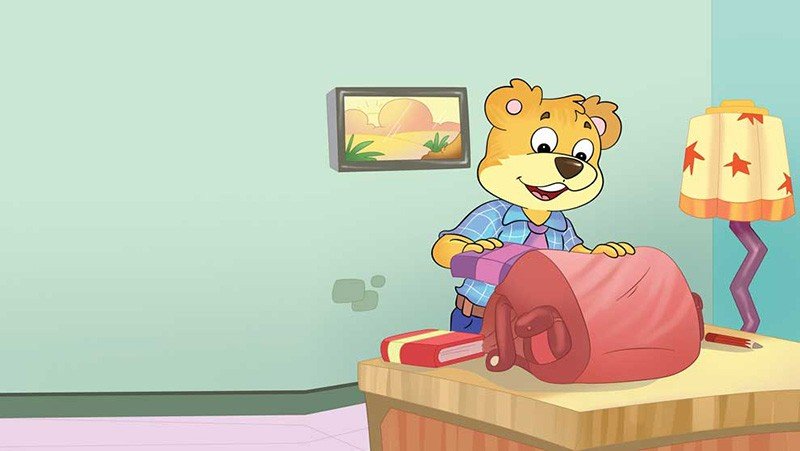 He puts his books in it.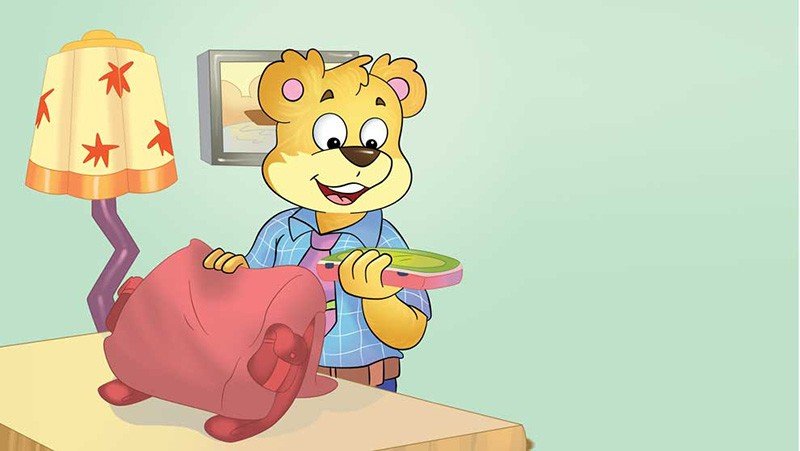 Benny also puts in a pencil-box.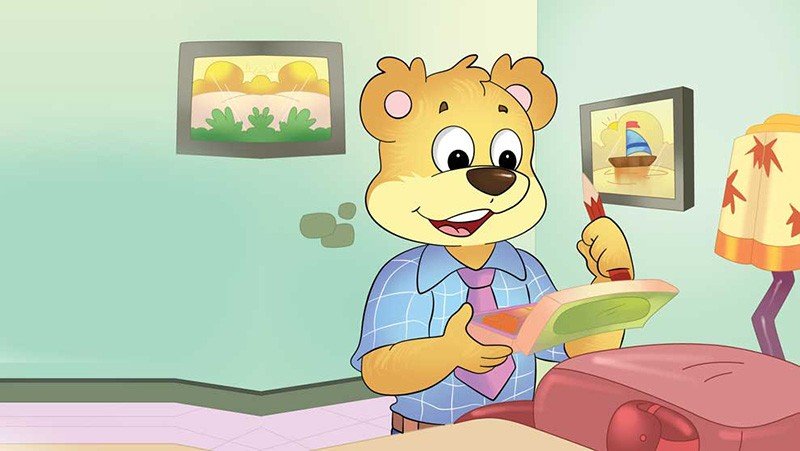 The pencil-box has pencils and an eraser in it.
He packs his box of colours too.
Benny's mother packs food in a tiffin for him.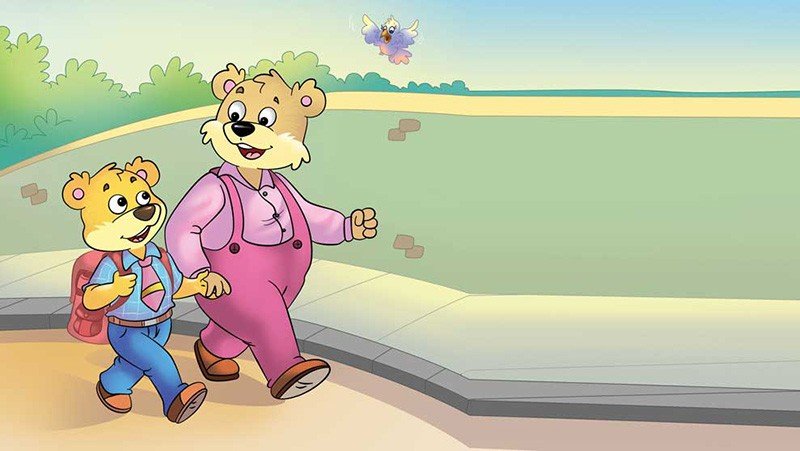 Benny's father drops him at the bus-stop.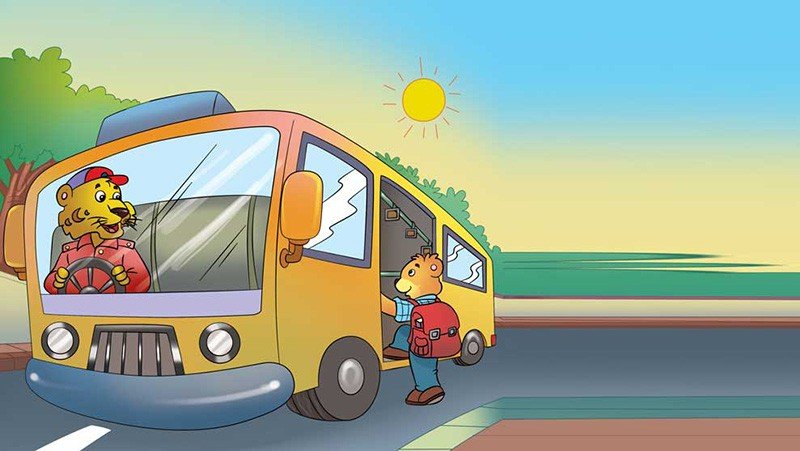 The school bus takes Benny to school.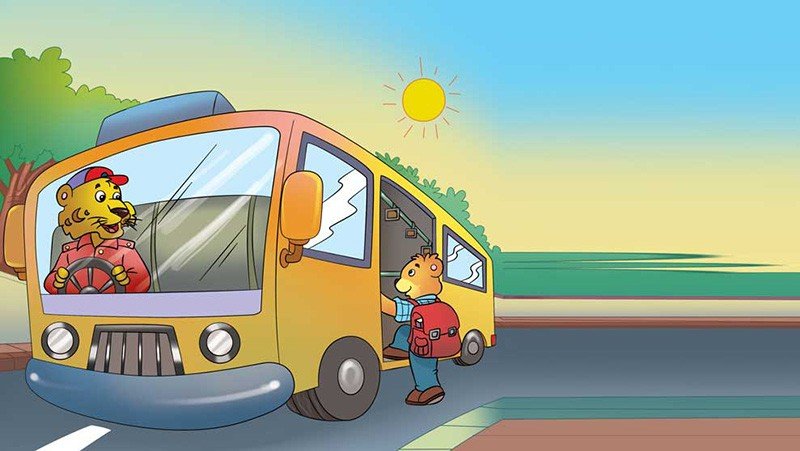 Benny's school is beautiful.
It has a big playground.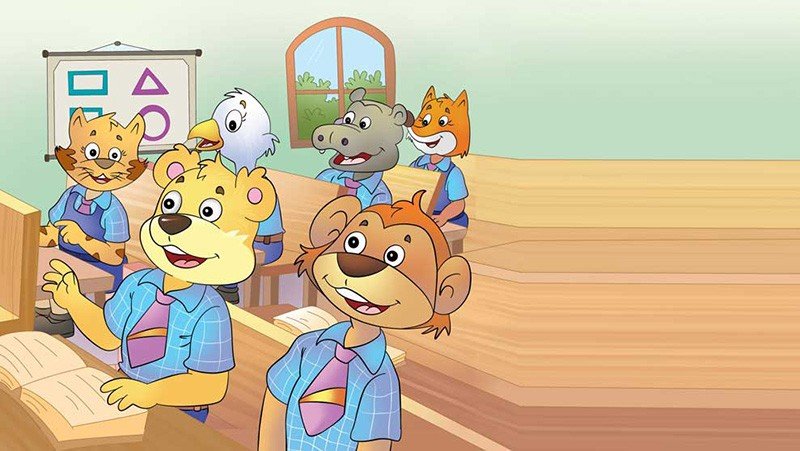 The children sit inside the classroom.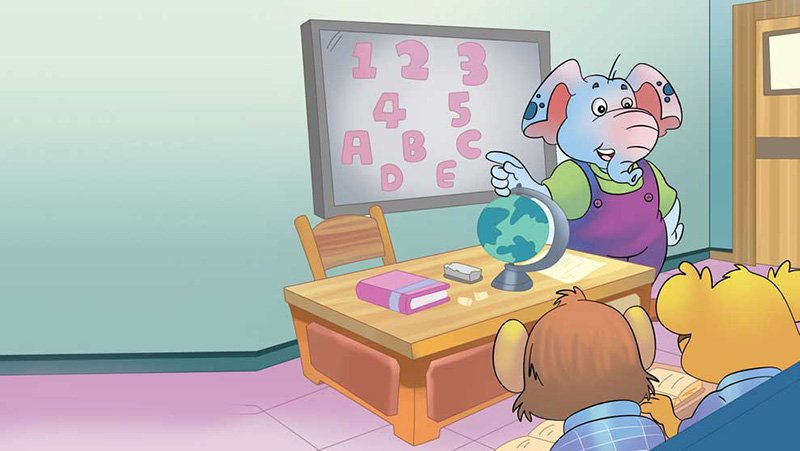 And they learn numbers and words.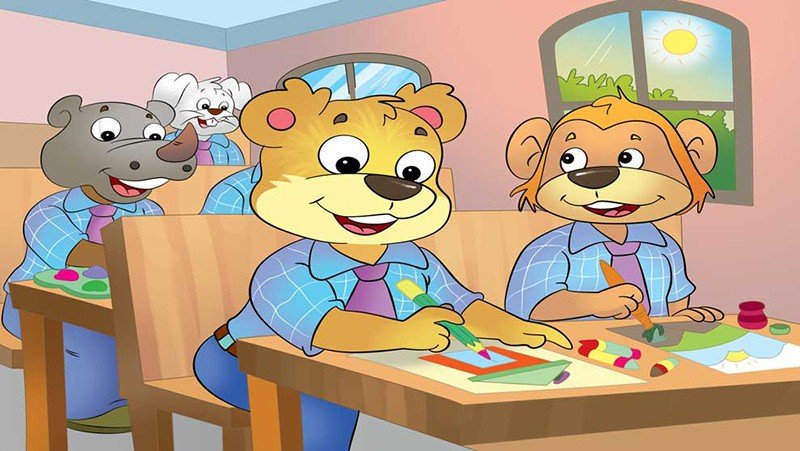 They also learn to draw and paint.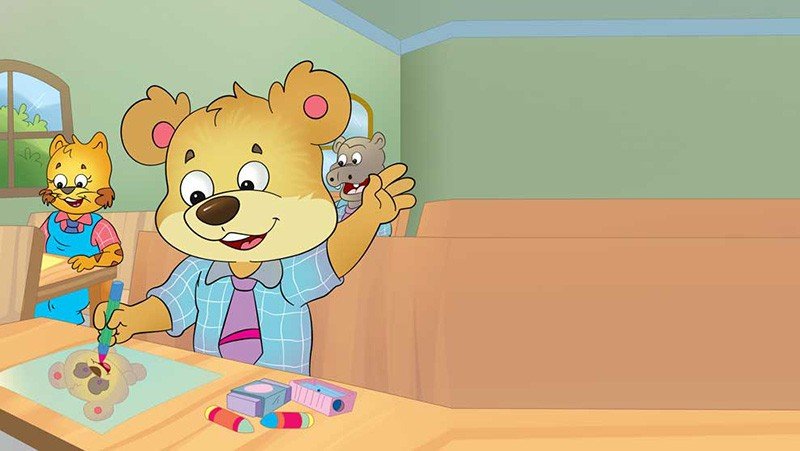 Benny loves to draw animals.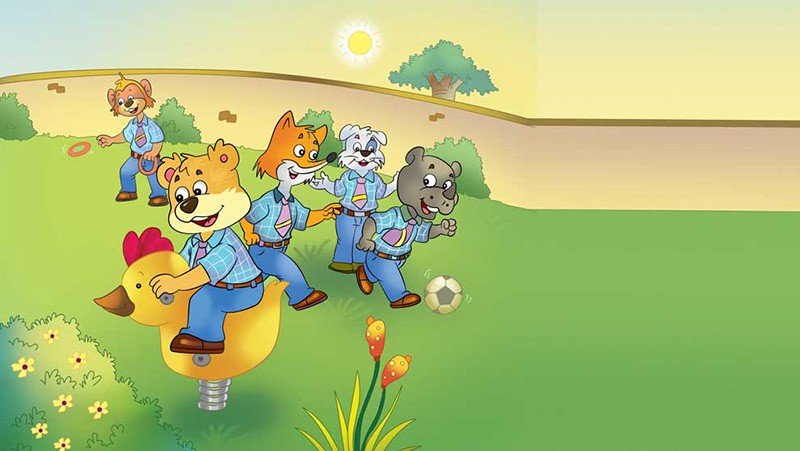 During the recess, the children eat and play.
Everyone shares his food with the other.
The children play on the swings and the slides.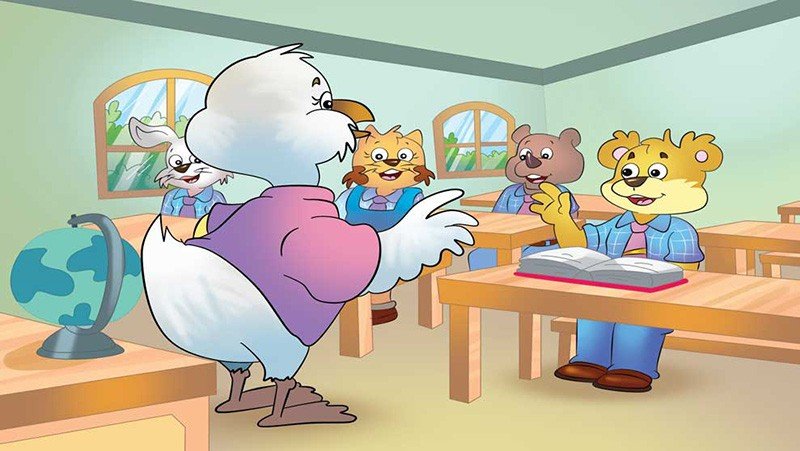 Then it is story time.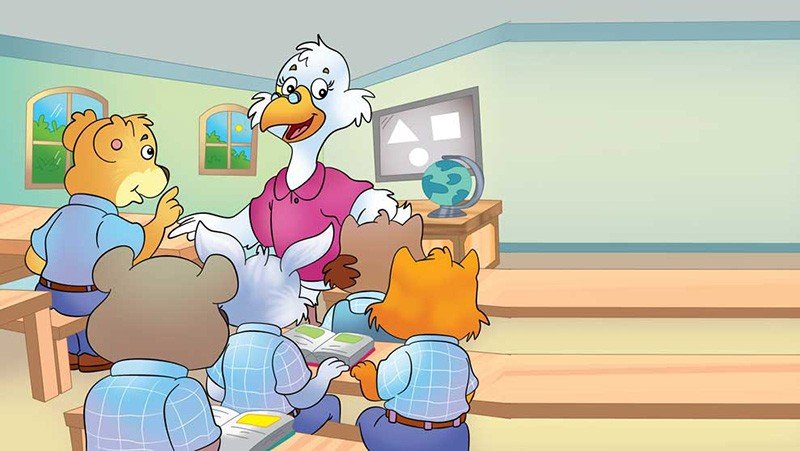 The teacher tells them a story.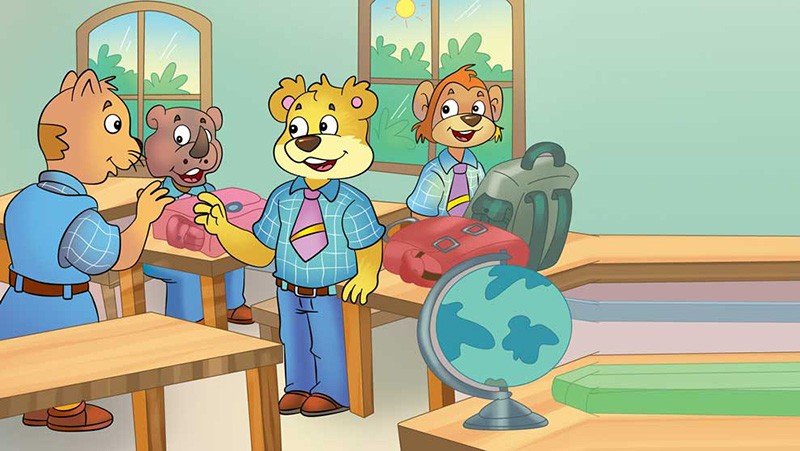 Then it is time to go back home.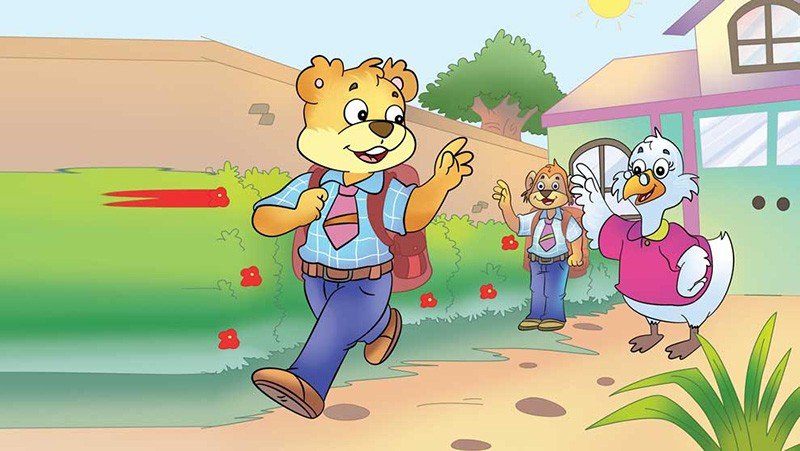 Benny loves his school.