It is a sunny day.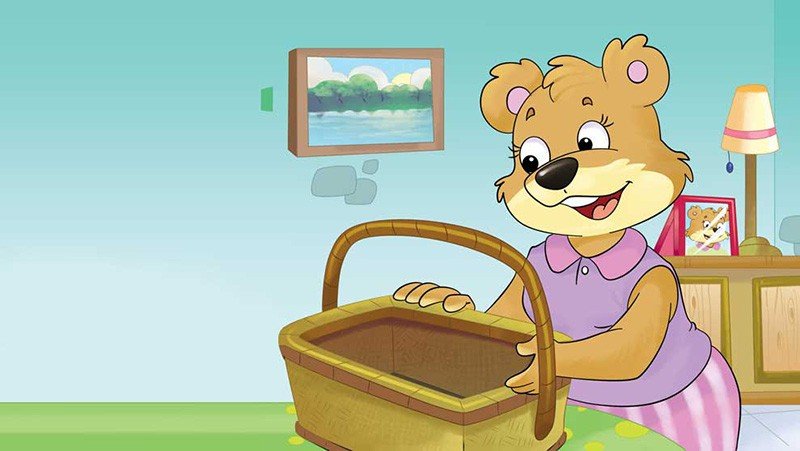 Benny's mother prepares the picnic basket.
What has she put in it?
Sandwiches, fruit, doughnuts, orange juice and water.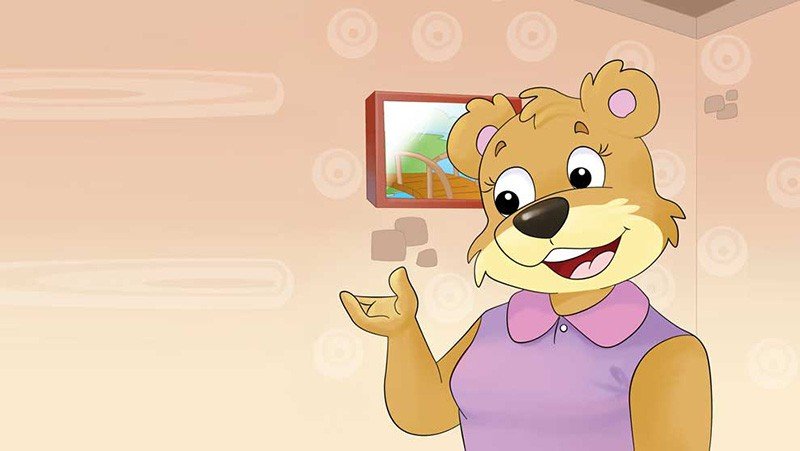 A mat, plates, glasses and napkins as well.
Has she missed out on anything?
A ball to play with. A book to read.
A fishing rod and some worms.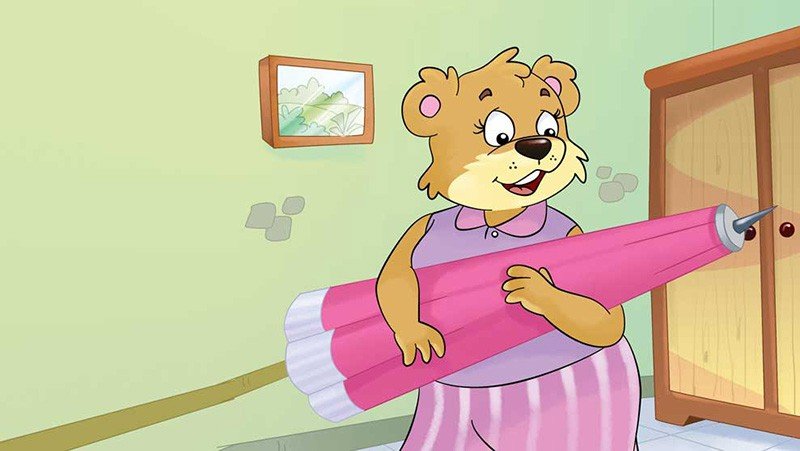 A big umbrella, in case it rains.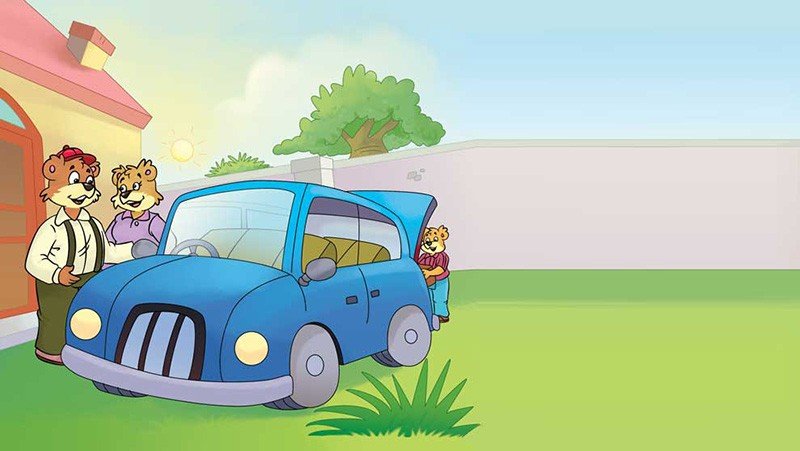 Benny and his family pack up in the car.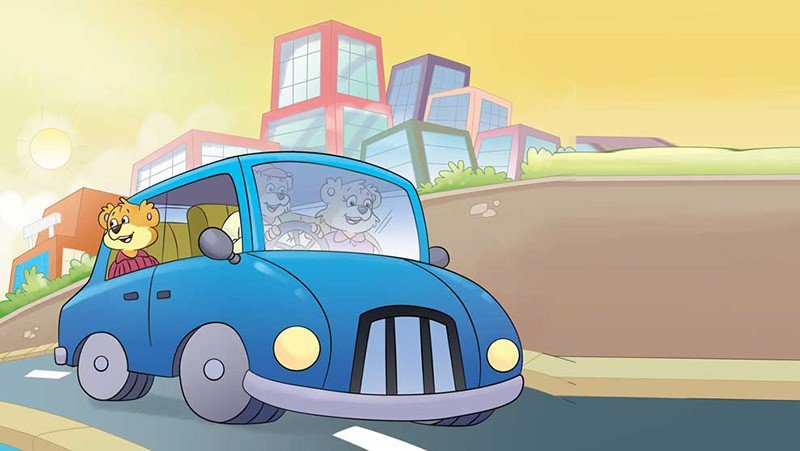 They go for a picnic to the lakeside.
There, they spread the mat.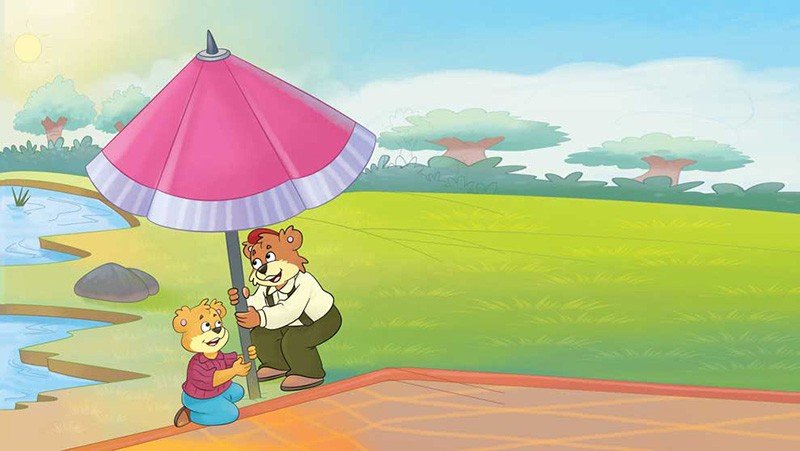 And they put up the umbrella.
Father fishes whereas Benny plays with the ball.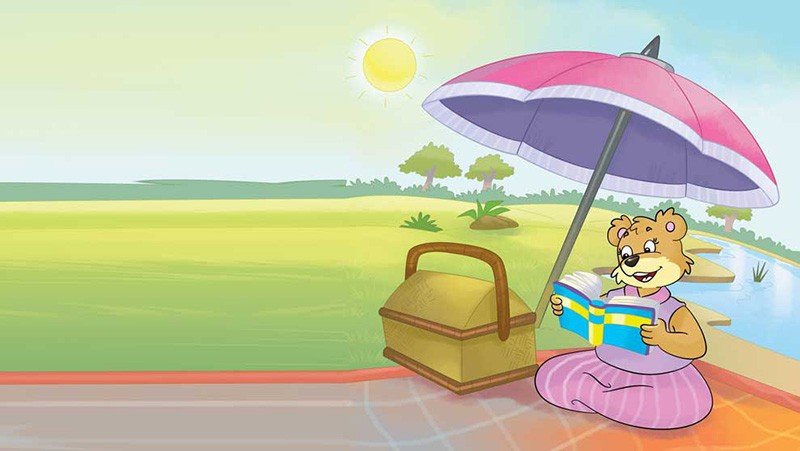 Mother reads her book.
Father has caught a big fish.
They plan to eat it for dinner.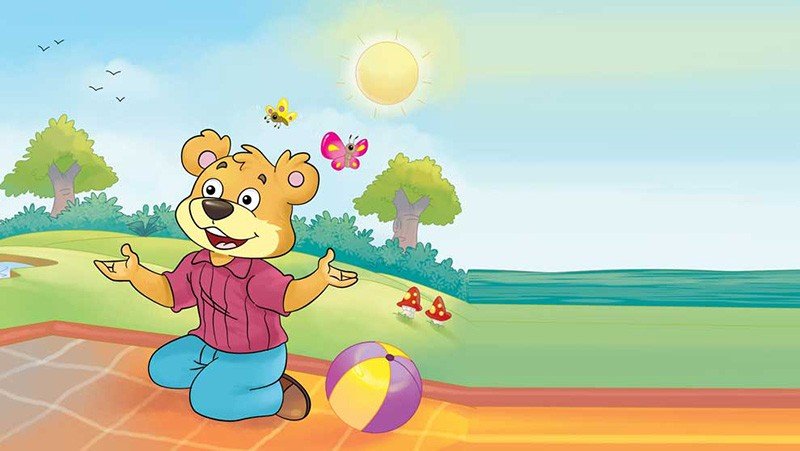 Oh, what a lovely weather!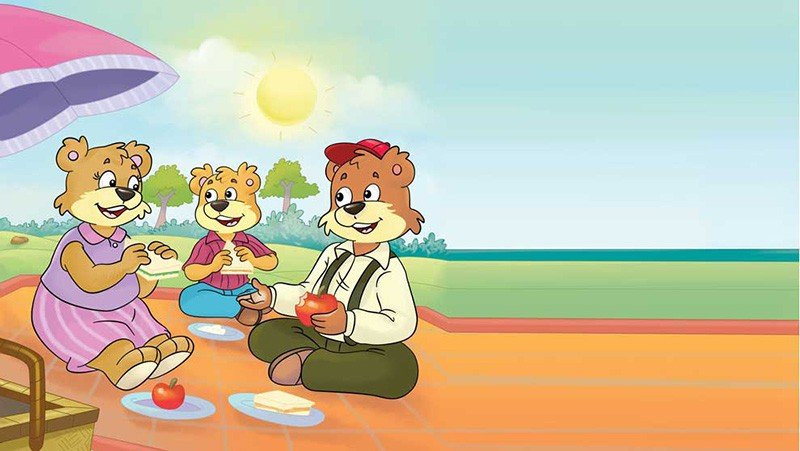 They enjoy their picnic lunch.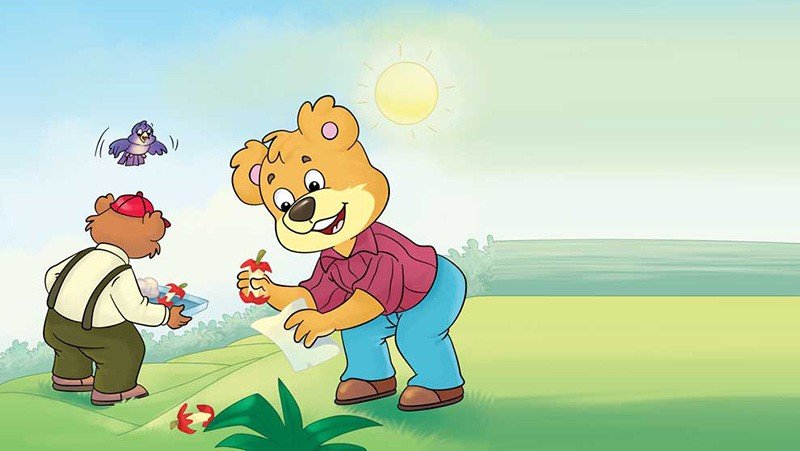 Before leaving, they clean up the place.
Benny puts all the trash in the trash-bin.
Benny enjoys the family picnic.