It was spring, the time for the 'Best Gardener' competition.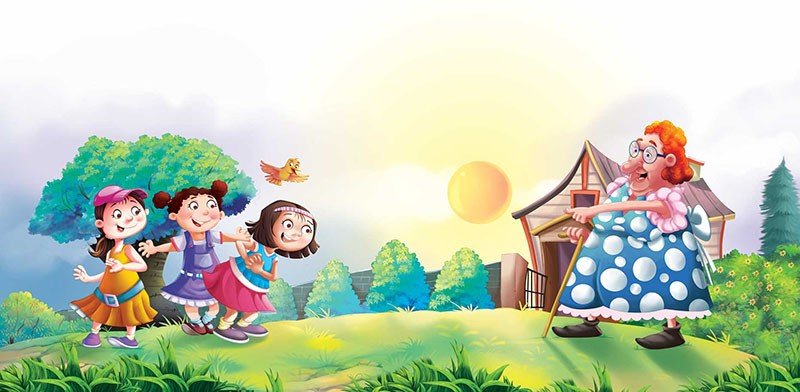 Granny Zannie had a big garden. Kids would grow flowers in the garden. Chi Chi and her friends were excited for the competition.
But, there was a problem. They did not have enough tools. One tool was missing from each tool kit.
The girls started fighting as to who would use the tools first. Hearing their loud voices, Granny Zannie came out.
Chi Chi told her about their problem and Granny gave them the solution. The girls cheered with joy. They did not plant their seeds separately.
Chi Chi dug the ground. Mee Mee sowed the seeds. Raina brought the humus. Maina watered the plant.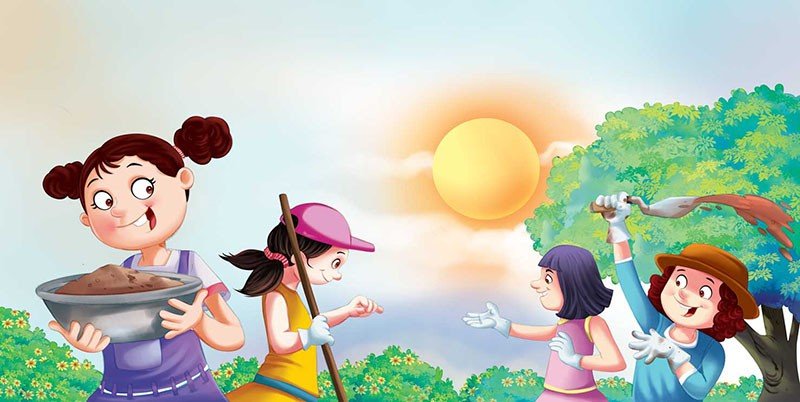 Together, they worked, laughed, sang and danced. They helped one another rather than competing.
After a few months, the flowers bloomed. Granny Zannie and the girls were surprised to see the biggest ever sunflowers in the garden.
They were all proud of their achievement and teamwork.