Once upon a time, a crocodile couple lived in a river.
On the riverside, there were many trees of different types of fruits. A monkey lived on the Jambul tree and relished the tasty fruits.
One day, one of the crocodiles came to the riverside searching for food. The kind monkey offered him some fruits to eat.
The crocodile enjoyed the fruits and came there every day. Soon they became good friends.
One day, the monkey gave the crocodile some fruits to take home to his wife. The greedy wife loved eating them.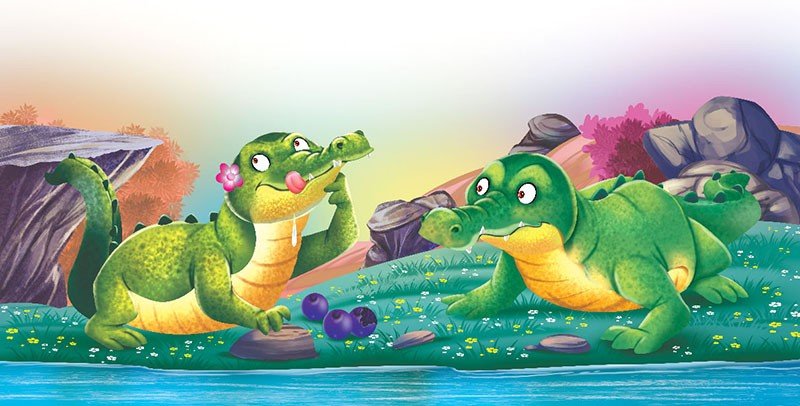 'The monkey eats these fruits daily. His heart must be very sweet,' she thought. She asked the crocodile to get the monkey's heart.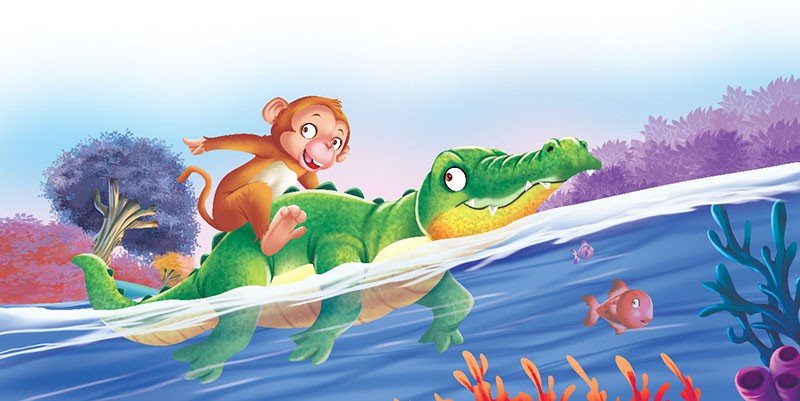 The crocodile invited the monkey to come home. The monkey agreed. The crocodile told him the truth, when they reached the middle of the river.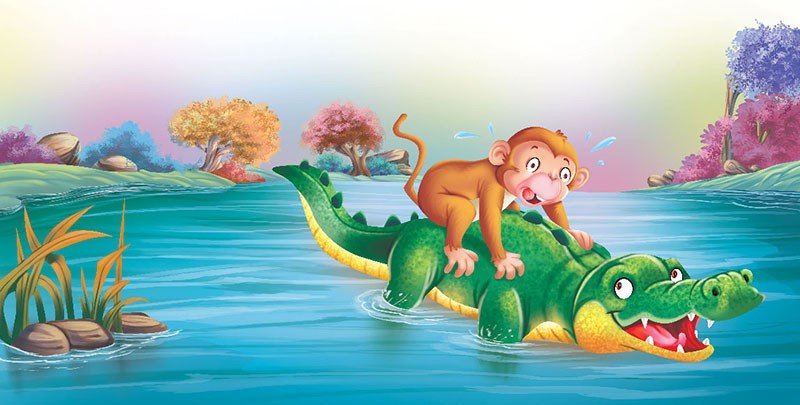 He said, "My wife wants to eat your heart." The monkey was scared. He cleverly said, "I have kept my heart at home on the tree! Take me back!"
They swam back. The monkey jumped off his back and climbed up the tree.