A young couple, Lisheng and Guang, lived in a Chinese village near the river.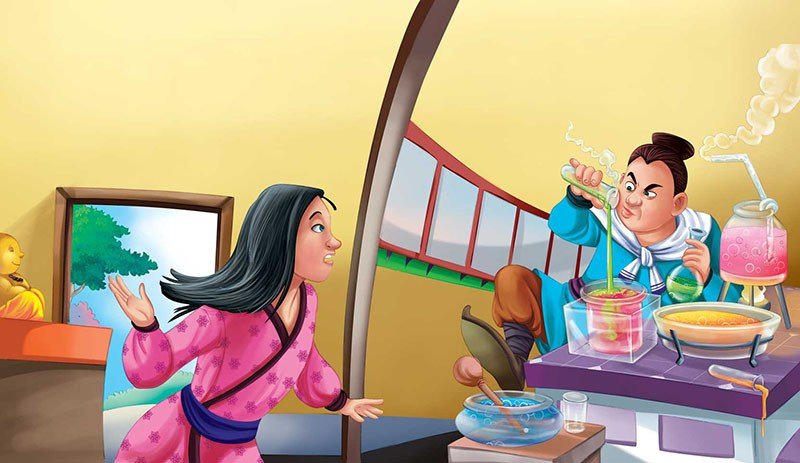 Lisheng spent all his time experimenting. He wanted to turn dust into gold. Soon, he wasted all his money. Guang was worried.
One day, Lisheng and Guang went to meet Zhang San, Guang's father. He said to Lisheng, "I know how to turn dust into gold." Lisheng was happy.
Zhang told Lisheng to get a bowl full of silver powder found on the banana leaves. "Plant the bananas yourself." He taught Lisheng magic words to say while planting.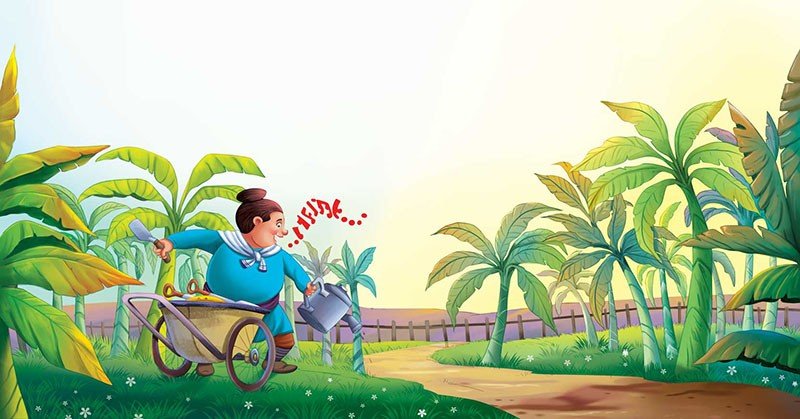 The next day, Lisheng planted the saplings on his field and said those magic words. He took good care of the saplings and soon they grew into trees.
Lisheng started collecting silver powder from the banana leaves. After a few years, he managed to collect a bowl of silver powder.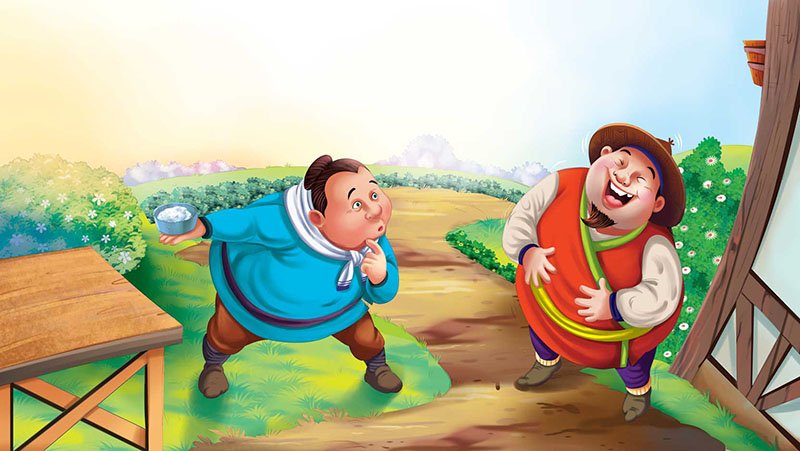 Lisheng took the bowl to his father-in-law, "Now, teach me how to convert this into gold." Zhang laughed and said that it had already been converted.
Zhang said, "While you were gathering the powder, Guang was busy selling the bananas." Zhang overturned the pouch he had in his hand. A lot of gold coins fell in a pile.
Lisheng no longer collected the magic powder. But he continued to grow bananas.