There lived a young woman named Mary in a small town of Nazareth in Galilee. She was engaged to be married to Joseph, a young carpenter, who was a descendant of King David.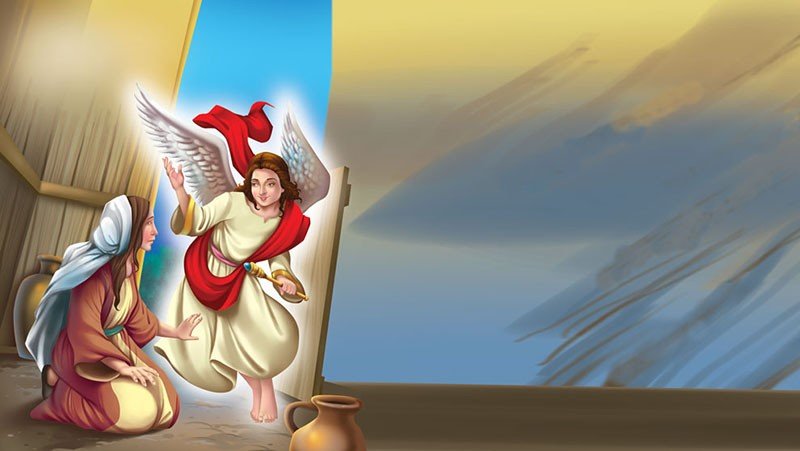 One day, God sent His angel, Gabriel, to give Mary an important message. "Rejoice, Mary," said Gabriel, "You are the most blessed of all women. God has chosen you to be the mother of His son. He will be called the Son of God."
Soon, Joseph learnt about Mary's pregnancy. He decided to call off the marriage. But an angel appeared to him in a dream and said, "Joseph, do not hesitate to marry Mary, as the baby was conceived by the Holy Spirit. She will have a son who is going to save the world's people from their sins. You shall call him Jesus."
When Joseph woke up, he married Mary. At that time, Roman emperor Caesar Augustus had ordered everyone to return to his home town and register himself with the authorities. So, Joseph took pregnant Mary to his home town, Bethlehem.
The town of Bethlehem was crowded. Joseph and Mary found no place even to spend the night. A humble stable was all that was offered by an innkeeper to them. "There is plenty of clean straw to keep you warm," the innkeeper said.
Joseph made a bed of straw for Mary. That night, Mary had her baby. She wrapped him in strips of cloth and laid him in a manger, where the hay for animals was kept. They named him Jesus as ordained by God's angel.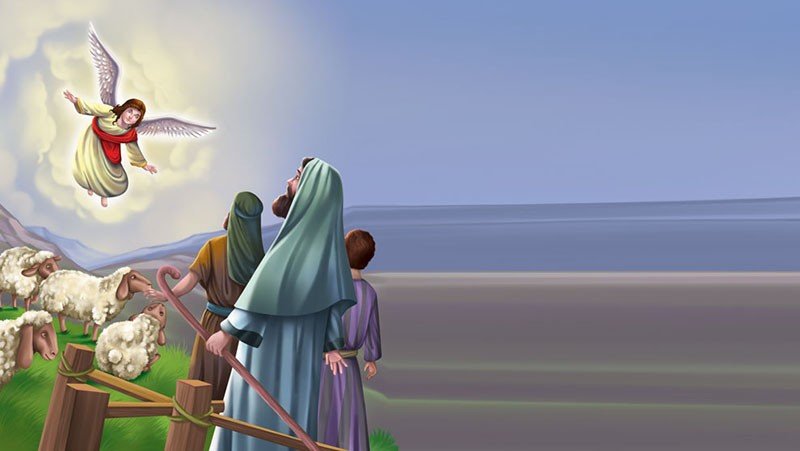 That very night, shepherds on a hillside near Bethlehem were watching their sheep. Suddenly, the sky got filled up with a dazzling light. An angel appeared and said, "I have good news for you. Today, in David's town, a Saviour is born. He is Christ, the Lord. You will find him lying in a manger."
The shepherds hurried down to the town of Bethlehem and found the stable where the new-born Jesus lay in a manger. They were amazed and told everyone what they had seen and heard. Then they returned to their sheep, spreading the news and singing praises to the Lord.
Three wise men from the East had seen a new star. It meant that a baby had been born, who would be the promised Messiah. The men followed the star and reached Bethlehem. They said, "Where is the King of the Jews born? We saw his star in the East and have come to worship him."
Herod, the King of Judaea, was angry when he heard this. He was scared that the new king would replace him. So, he told the wise men, "Go and look for the child. Once you have found him, let me know so that I may also go and worship him."
The wise men followed the star until it stopped right above the stable. They found Joseph, Mary and baby Jesus in a manger. They knelt down to worship Jesus, offering precious gifts of gold, frankincense and myrrh.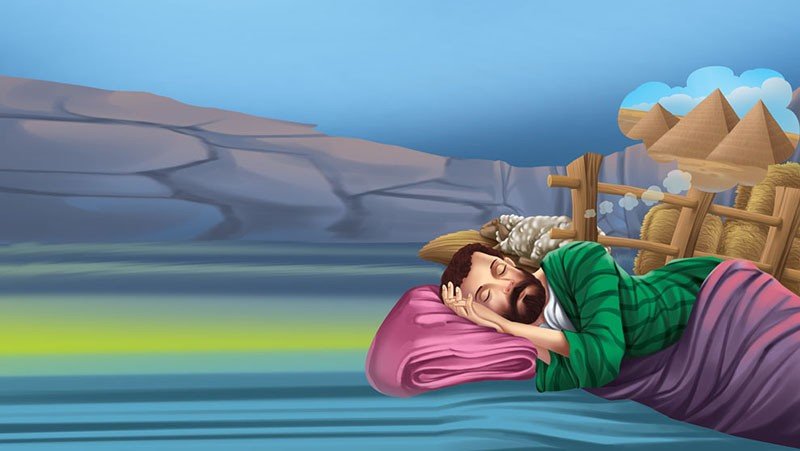 Later, the wise men had a dream that advised them to take a different route back home. They were warned not to return to King Herod, as he wanted to kill Jesus. When the wise men had left, Joseph was also told in a dream to take Mary and Jesus to Egypt in order to escape the wrath of King Herod.
Meanwhile, King Herod was furious that the wise men had deceived him. To make sure that there was no rival king to challenge him, Herod ordered his soldiers to kill every young boy under the age of two, living in and around Bethlehem.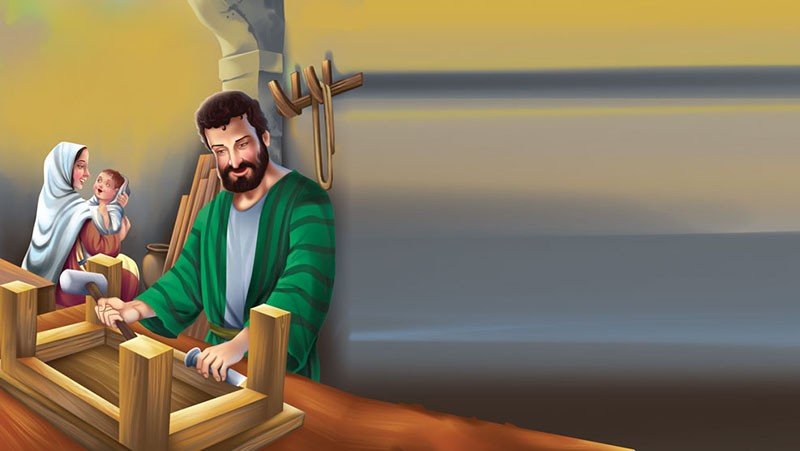 Not long after this, King Herod died. The angel returned to Joseph in another dream and told him that it was safe to return to Israel. Joseph took Mary and Jesus to Nazareth. They made their home there, with a workshop for Joseph's work as a carpenter
Jesus grew up, in a loving family devoted to God. Mary told him all about his Heavenly Father and taught him the traditional songs of praise and thanksgiving. Joseph taught Jesus all about making things with wood so that he too might earn his living as a carpenter when he grew up.