Pip, a six-year-old boy, lived on the marshes of Kent with his crooked sister and her husband Joe Gragery. His sister Mrs Joe Gragery was a loud, angry woman who kept reminding Pip and Joe of the problems she had to face to take care of the house. Joe was a blacksmith by profession.
On one Christmas Eve, Pip was walking through the marshes. He sat on a cemetery and looked at his parents' tombstones. Suddenly, an escaped convict came and grabbed Pip. He threatened Pip to bring food for him. Pip ran home, stole some food for the convict and gave him. The convict was later caught by the soldiers and the whole event disappeared from Pip's mind.
One day, Uncle Pumblechook took Pip to play at Miss Havisham's mansion, the Satis House. Miss Havisham was an old woman dressed in an old wedding gown. There, Pip met Estella who was very pretty but proud. He fell in love with her. Miss Havisham felt happy when Estella insulted Pip's rough hands and his thick boots. Nevertheless, Pip thought of becoming a wealthy gentleman.
Pip visited the Satis House for eight months. One day, Miss Havisham brought him into a great banquet hall. There, a table was set with food and a wedding cake which were years old. There were many rats, beetles and spiders which crawled through the room. All her relatives came to see her on the same day of the year. The clocks were stopped many years ago.
Pip hoped that Miss Havisham would make him a gentleman and marry him to Estella. But his dream was shattered when he was apprenticed to Joe. Miss Havisham gave Joe twenty-five pounds for Pip's service to her and bade goodbye.
Pip unhappily worked at the establishment. With the help of Biddy, his school girlfriend, he struggled to better his education. He met a mean labourer, Orlick, and had an argument with him. Soon after this argument, Pip's sister was attacked and she became an invalid. Pip suspected Orlick for the attack.
One day, Jaggers, a lawyer, appeared and said to Joe that a large amount of money had been given to Pip by a secret benefactor. Pip had to go to London immediately to start his education as a gentleman. Pip assumed that Miss Havisham was his secret benefactor and that she wanted him to marry Estella. Joe was happy.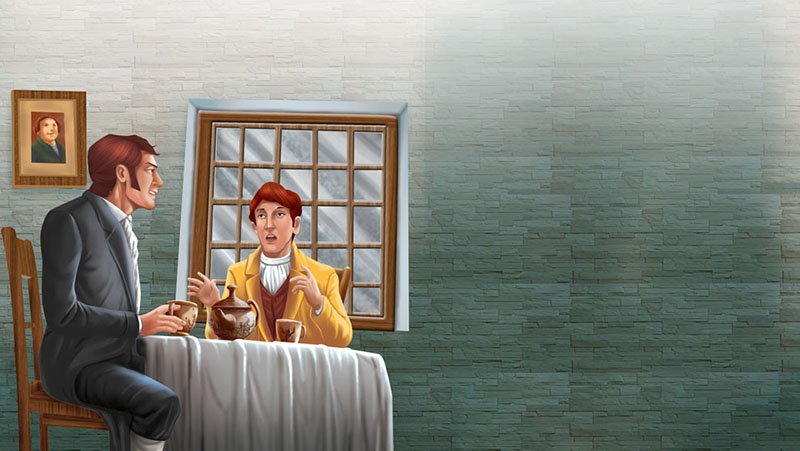 Years passed by. In London, Pip met Jaggers's clerk, Wemmick, and became friends with Matthew Pocket's son Herbert. Pip furthered his education under the tutorship of Matthew. From Herbert, Pip got to know that Estella was adopted by Miss Havisham to take revenge on the male gender by letting them fall in love with her, and then breaking their hearts.
Pip and Herbert lived an undisciplined life in London. One day, Pip journeyed back to the Satis House to see Miss Havisham and Estella. Now, Estella was a grown-up girl and more beautiful. Pip had a hearty discussion with her. Both were very happy to see each other. Soon, Pip returned to London. A letter for Pip announced the death of his sister, Mrs Joe Gragery. Pip returned home to attend the funeral.
Many years rolled by. One day, a man barged into Pip's room. He was the convict, Magwitch. He told him that he, not Miss Havisham, was the source of Pip's fortune. All his expectations were destroyed. Miss Havisham never wanted to make Pip rich. Magwitch told Pip that he was moved by Pip's childhood kindness. So, he made a fortune in Australia and decided to make Pip a gentleman.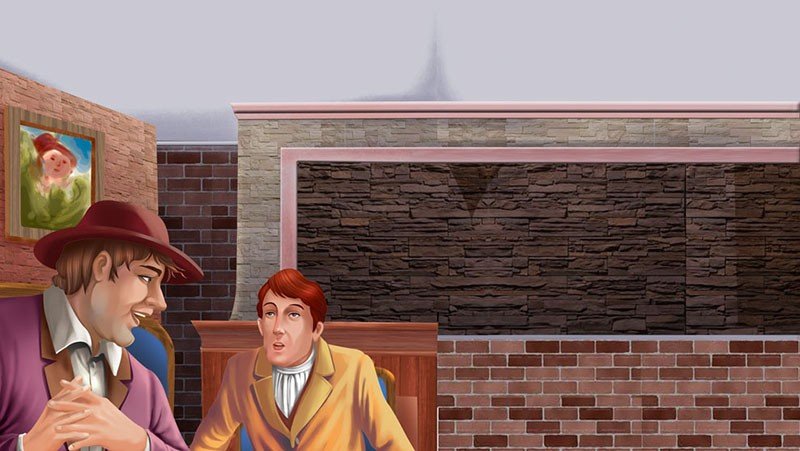 Magwitch told Pip the story of his life. Since childhood, he was alone and got into trouble. One day, he met a gentleman, Compeyson, who was involved in illegal business. Compeyson recruited him for some work, which ultimately led Magwitch into trouble with law. Pip wanted to protect him. He convinced Magwitch to leave England with him.
As time passed by, Pip felt the goodness in Magwitch and deeply cared for him. Before Magwitch's escape, Estella married Bentley Drummle. Pip visited the Satis House, where Miss Havisham asked for his forgiveness and he forgave her. Later that day, her clothes caught fire. She survived but became an invalid.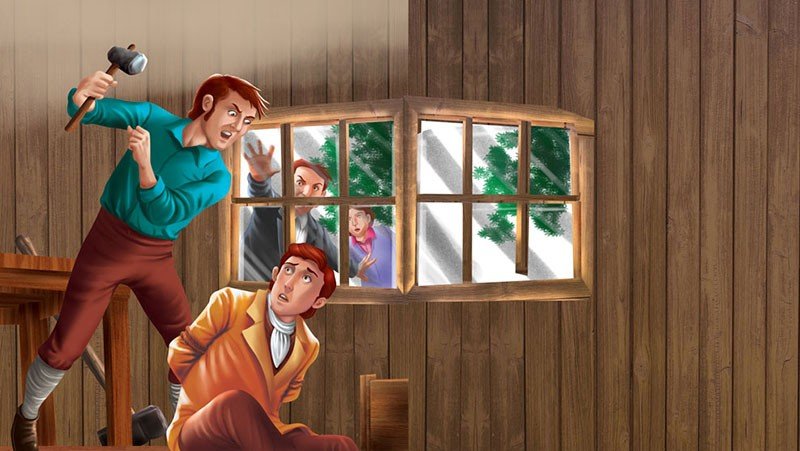 Pip was called for a meeting in the marshes. He met evil Orlick there. Orlick was about to kill Pip but Herbert and his other alert friends arrived and saved him. They now hurried back to carry out Magwitch's escape. They rowed down the river.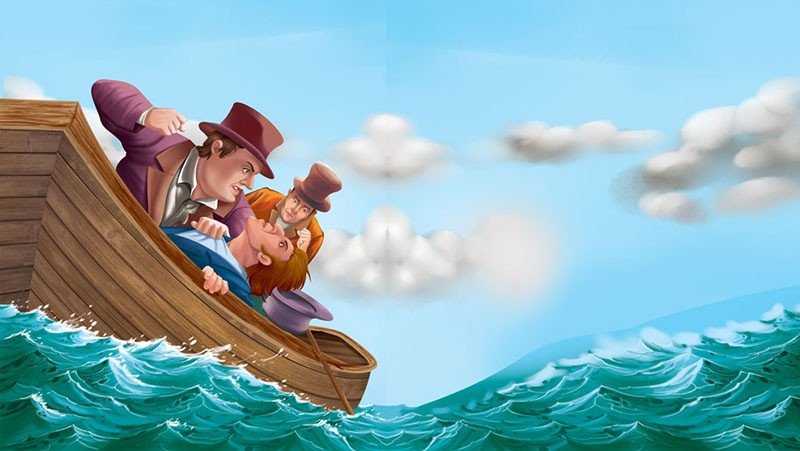 Pip and Magwitch were at some distance from the steamer when another boat stopped them. Compeyson was leading the boat. Pip's boat was crushed. Magwitch and Compeyson fought in the river, and in the end Compeyson was drowned. Magwitch was arrested and sentenced to death. Magwitch died at peace and Pip lost his fortune.
Pip fell ill and Joe Gragery came to London to take care of him. Joe gave him the news that Miss Havisham had died and left her fortune to Estella and Matthew Pocket. Biddy had taught Joe how to read and write. After Joe had left, Pip rushed back home to marry Biddy. But when he arrived there, he discovered that Biddy and Joe were already married.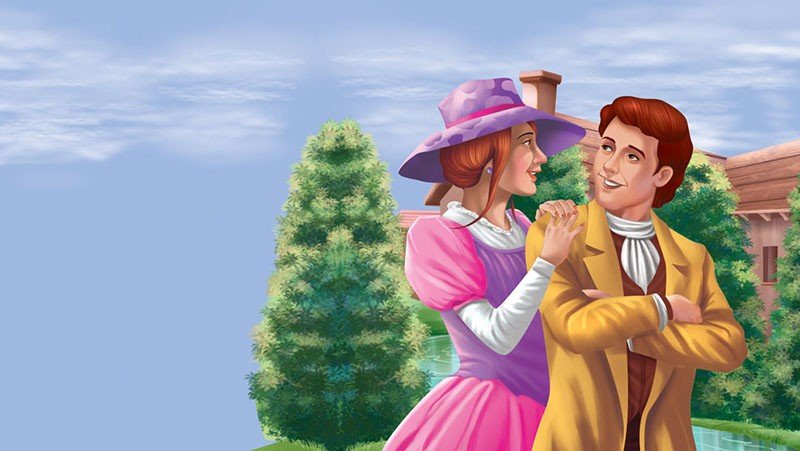 Pip went abroad with Herbert. He returned after eleven years and met Joe and Biddy and their son, a little Pip. He went to the Satis House to meet Estella. Drummle had died and Estella learnt the feeling of heartbreak. She begged for his forgiveness. Two of them walked out of the garden together.