Benny has won a free ticket to a city in the United Arab Emirates (UAE). He chooses to go to Dubai.
Dubai is the largest city in the UAE. Benny reaches there by airplane.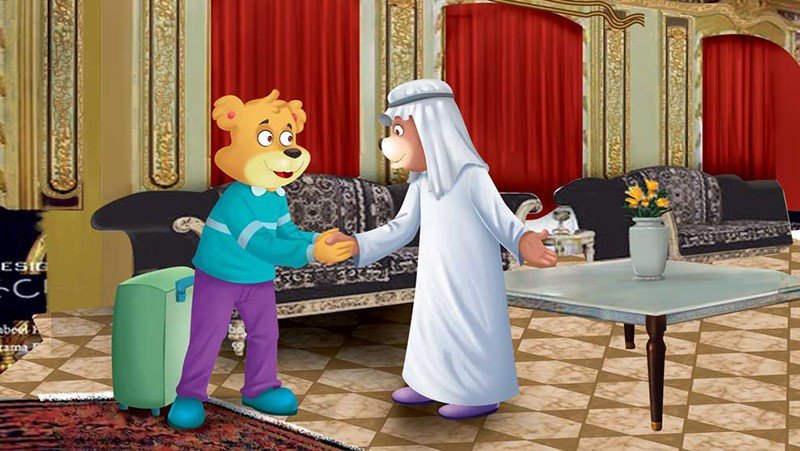 Benny will live in the house of Rashid. It is a big house.
Rashid speaks Arabic. He knows English too. Benny and Rashid become good friends.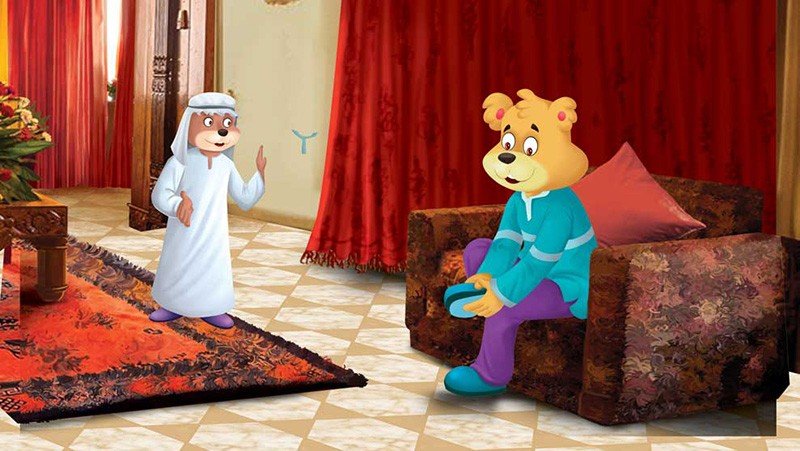 Dubai has holiday on Friday. Rashid decides to take Benny out for sightseeing.
Benny and Rashid stroll through Dubai's Souks. A Souk is a big market.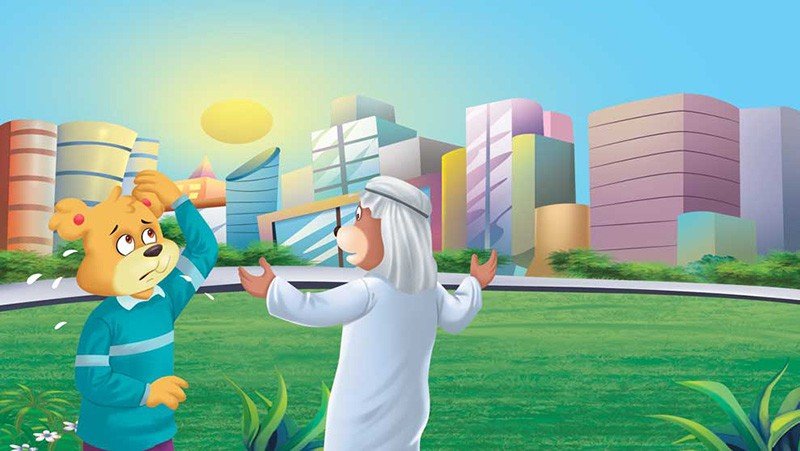 Rashid is wearing a long white dress called Kandura. Dubai is always warm. Even winters are warm here!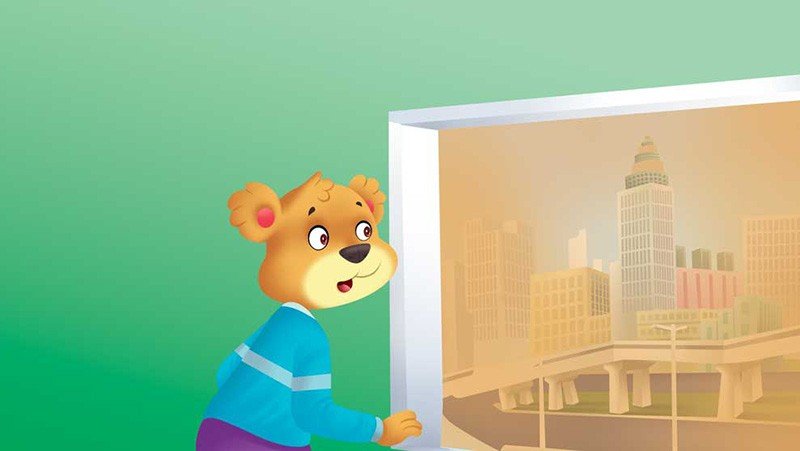 Dubai lies within the Arabian Desert. During summer, it even gets sandstorms!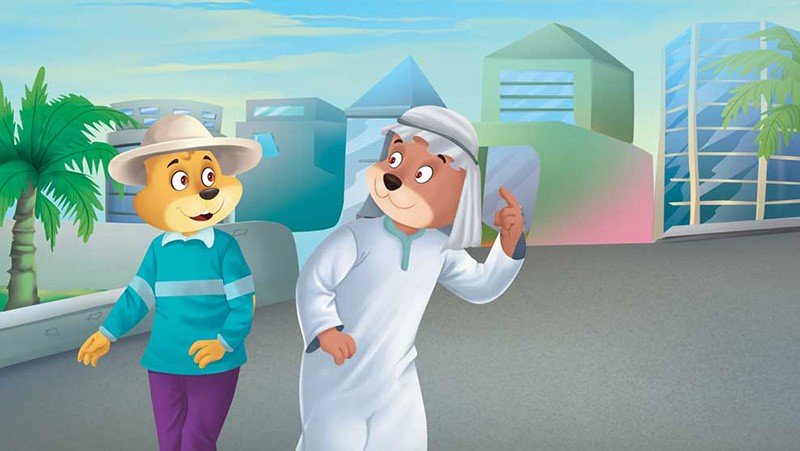 Rashid wears a scarf on his head. It is called Ghutrah. Benny should also wear a hat!
Benny hears Azan. It is the Muslim call for prayer. Five times every day, the Muslims are called for prayers from the mosques all over the city. Rashid is a Muslim.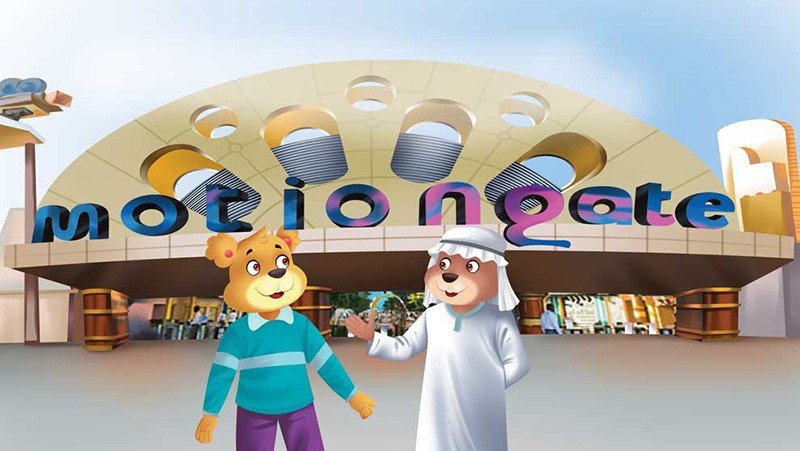 Rashid takes Benny to Motiongate. It is one of the largest Hollywood inspired theme parks in the world.
Benny and Rashid go to shop in the Dubai Mall. It is the world's largest shopping mall.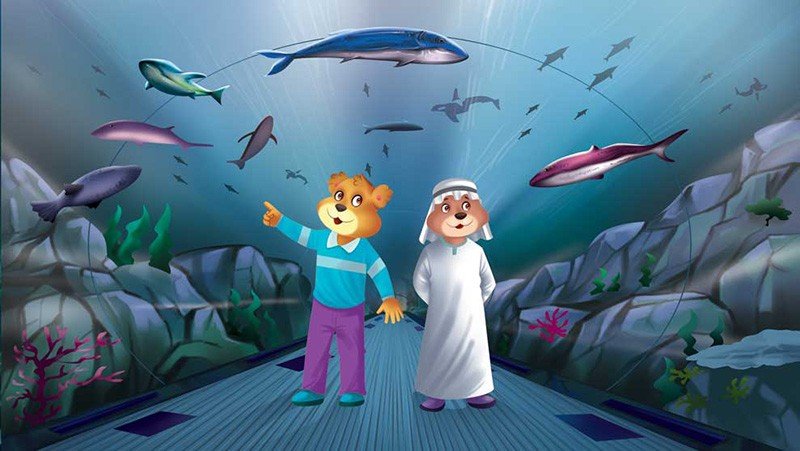 Dubai Mall has a huge aquarium as well as an ice-skating rink.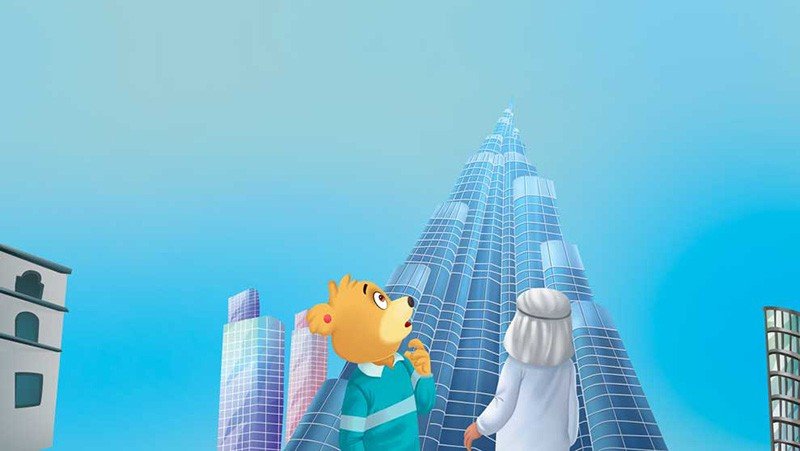 Next to the Mall, Benny looks up at a very tall building. It is Burj Khalifa, the tallest building in the world!
When they go by train, Benny is impressed. The Dubai Metro trains do not have drivers!
Benny is enjoying a lot. Rashid shows him Burj Al Arab, a sail-shaped hotel on a man-made island. It is one of the tallest hotels in the world!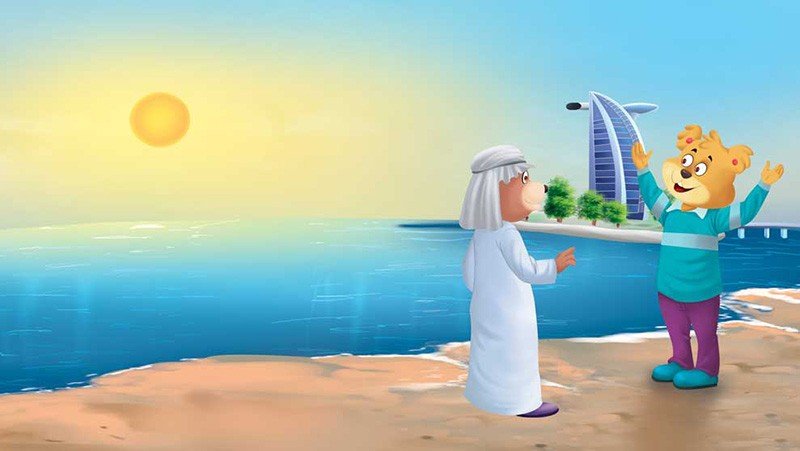 "Your country is very rich!" exclaims Benny. "Yes, people from all over the world live here," says Rashid.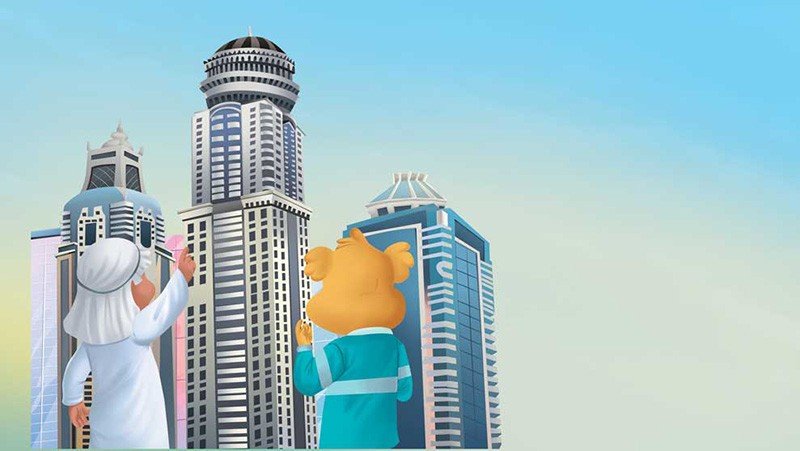 "Let me take you to Princess Tower," says Rashid. Benny goes with him to see the second tallest residential building in the world.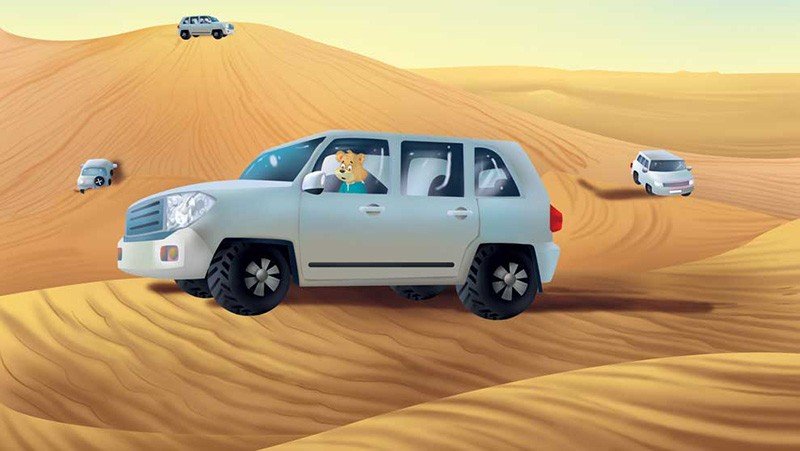 Benny enjoys the Desert Safari the most! Driving through the sand dunes in a jeep, they stop briefly for a camel ride too.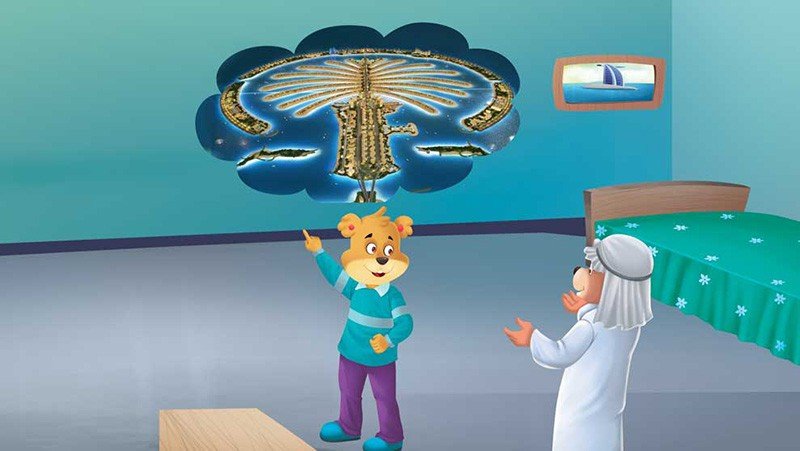 Rashid tells Benny about Palm Jumeirah, the world's largest artificial island.
Then, they go home. Looking outside the window, Benny sees the port with many ships.
Benny's vacation has ended. He promises himself to visit Dubai again.