Benny goes to the park.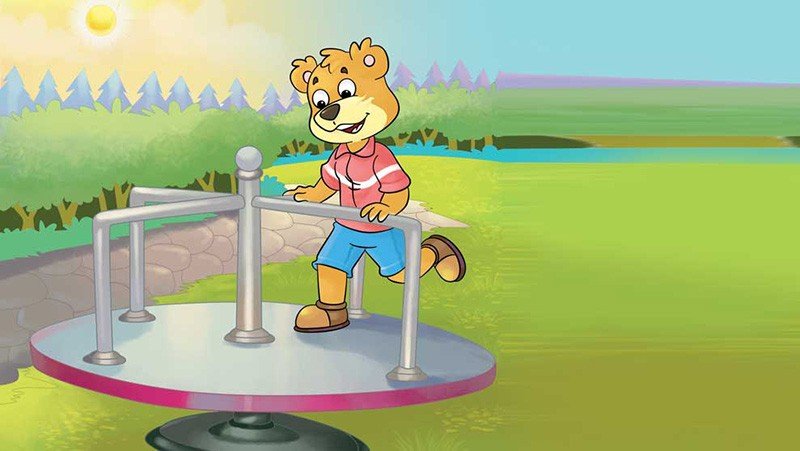 He rides on a merry-go-round.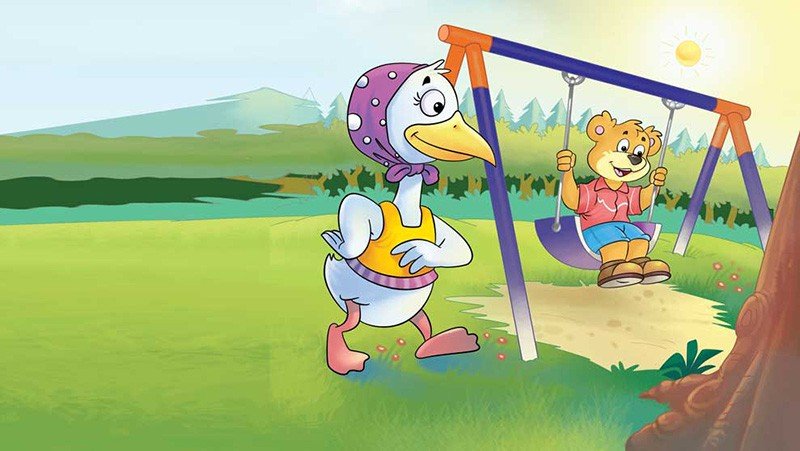 He swings on a swing.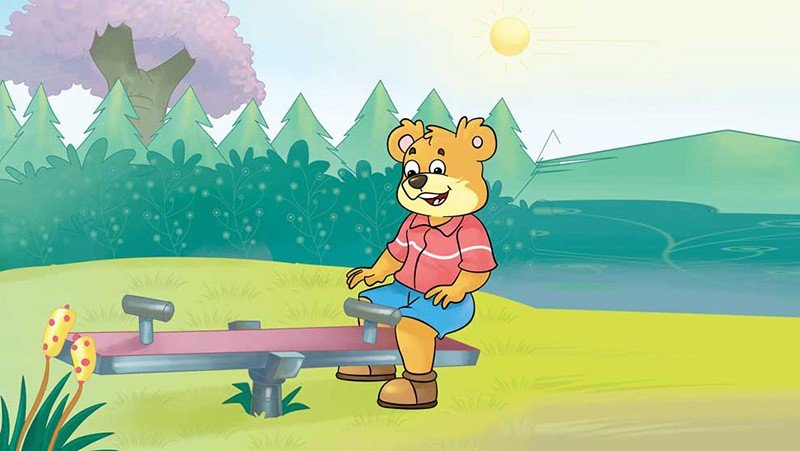 He sits on a see-saw.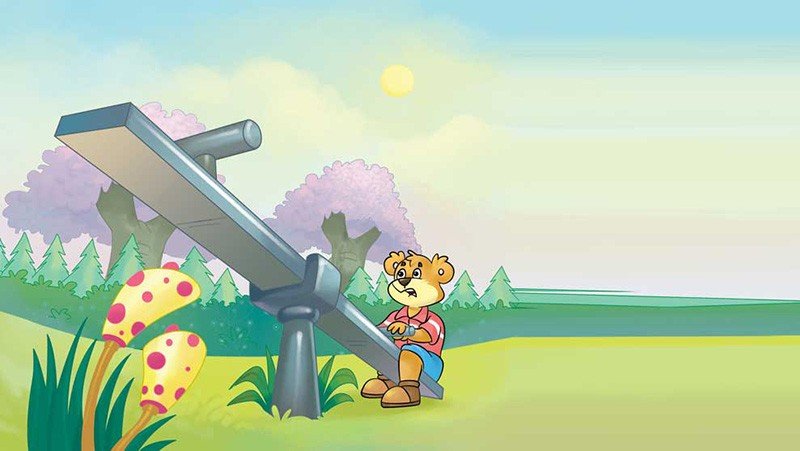 But it does not go up and down!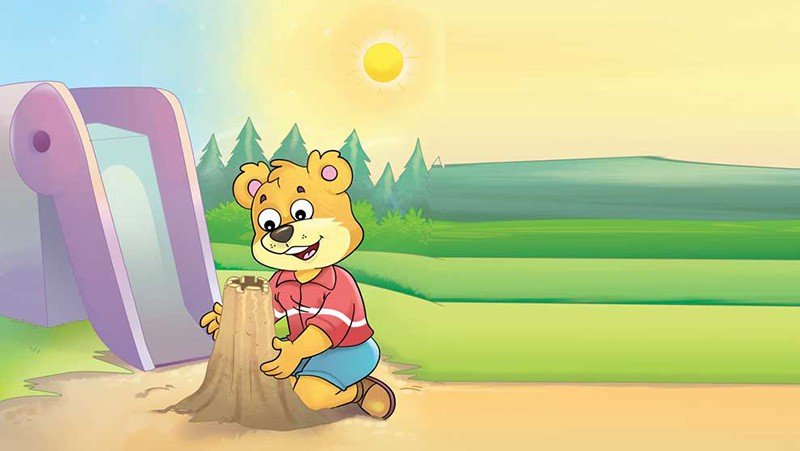 Benny builds a castle in the sand-pit.
But it is no fun!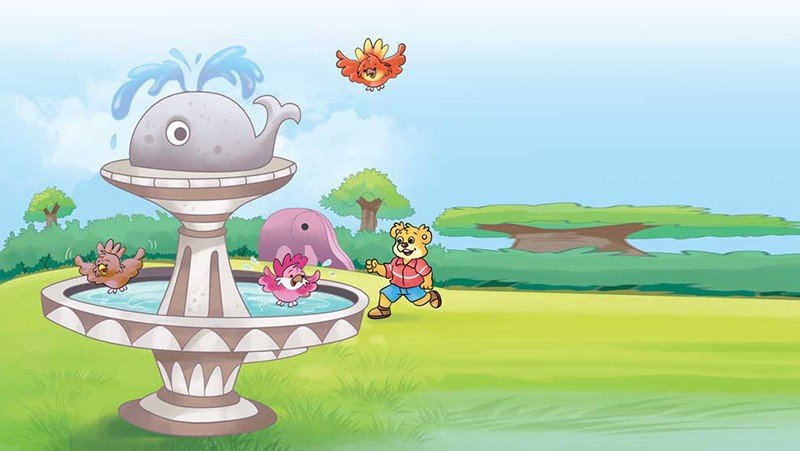 He looks at the birds in the bird-bath.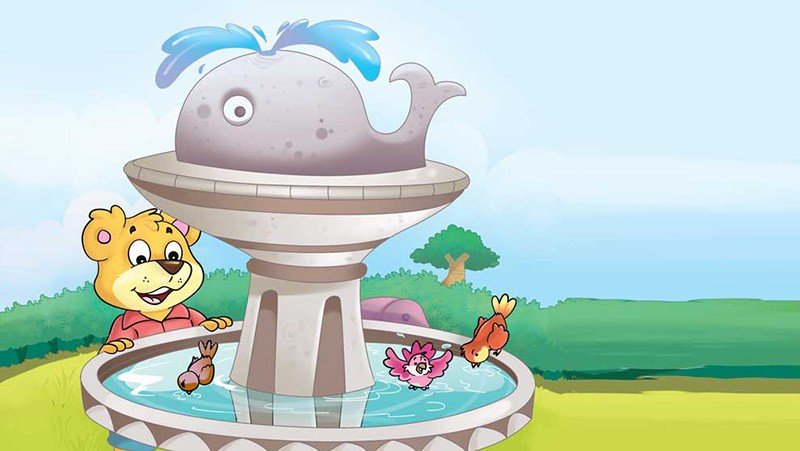 The birds are drinking water happily.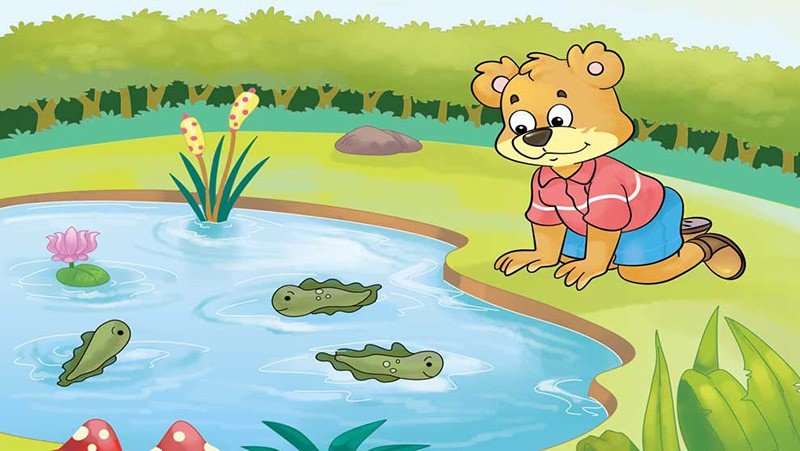 He sees the tadpoles in the lily pond.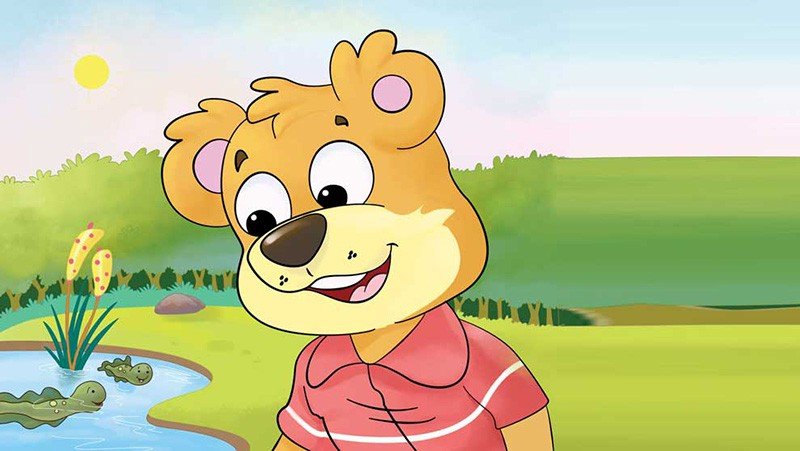 The tadpoles seem happy too.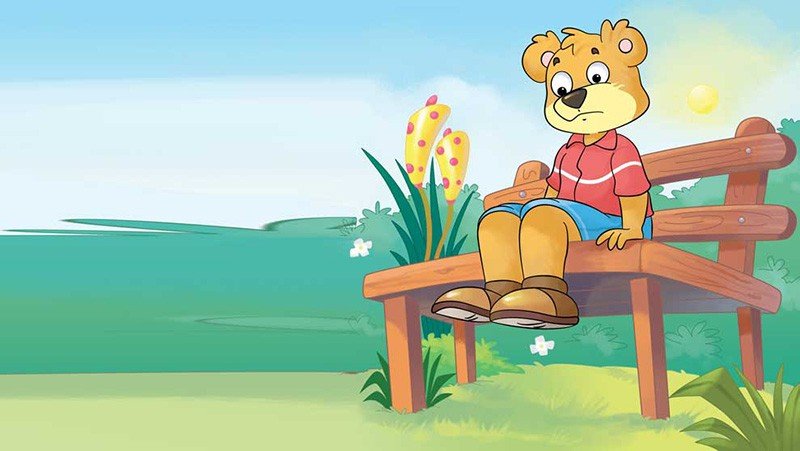 Benny sits on a bench.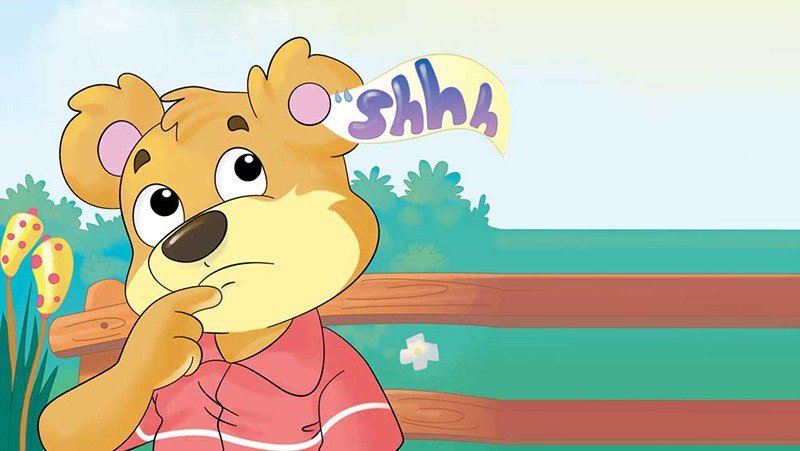 He hears, "Shhh…!"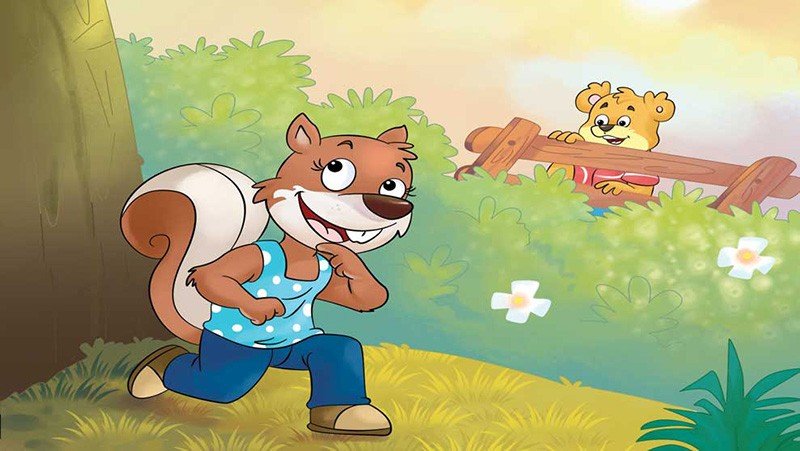 A squirrel is hiding.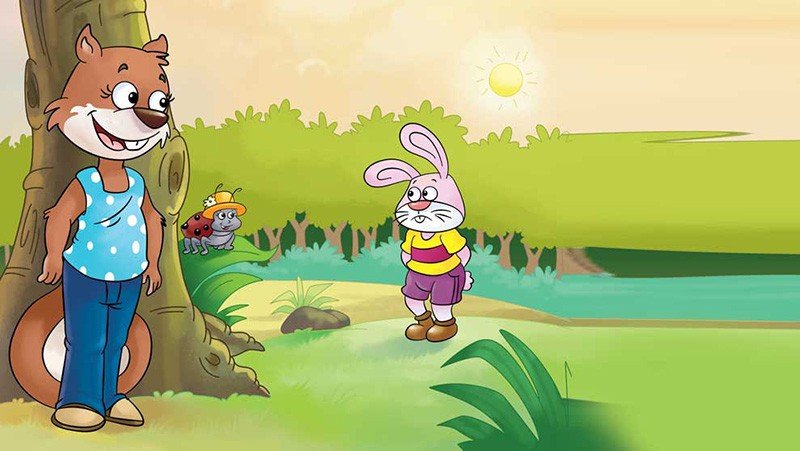 She is playing hide-and-seek with her friend.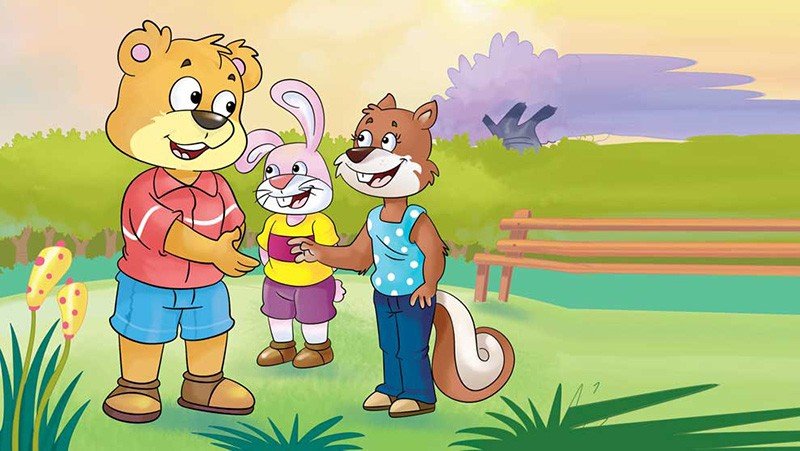 Benny wants a friend too.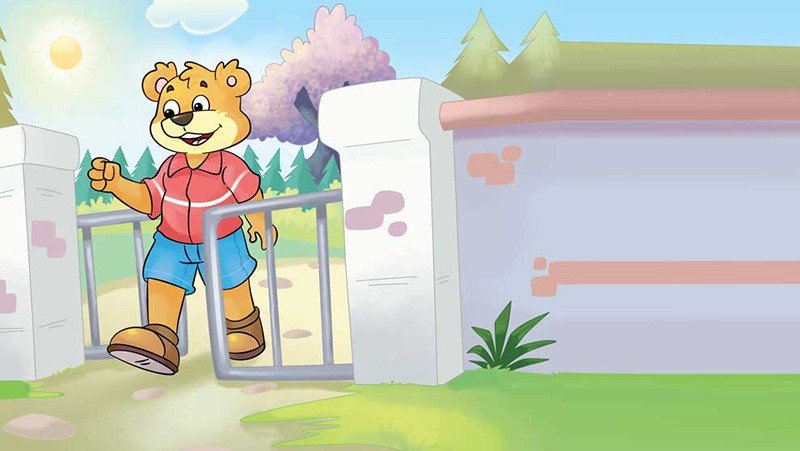 He goes back home.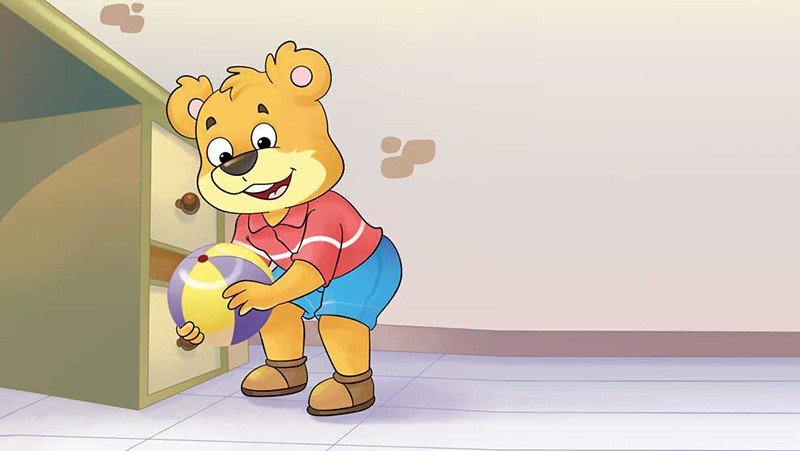 Benny takes out his new ball.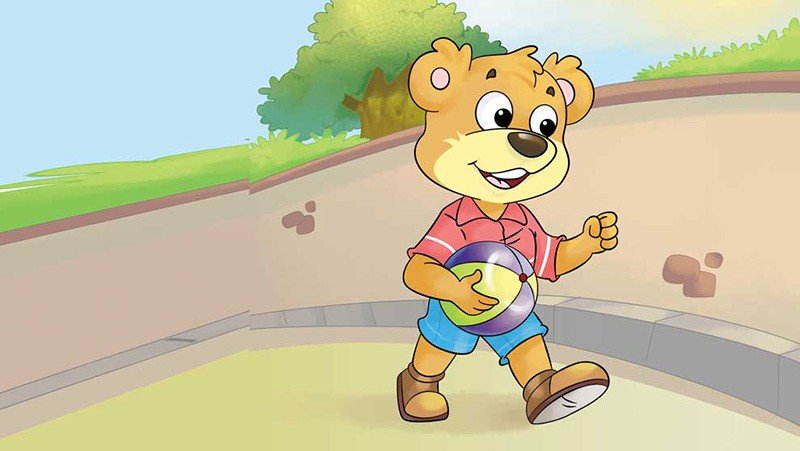 And he goes back to the park.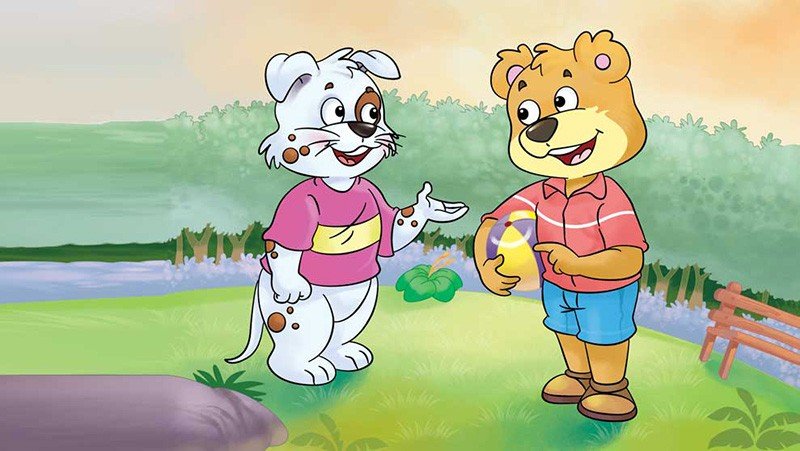 Benny meets a pup.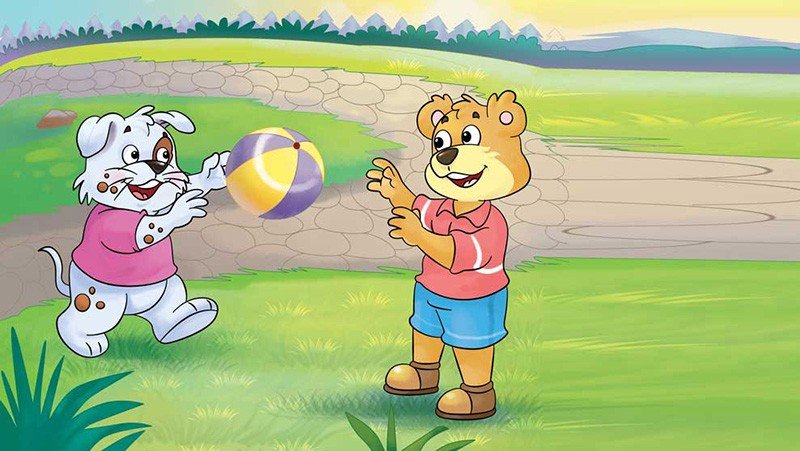 They both play with the ball.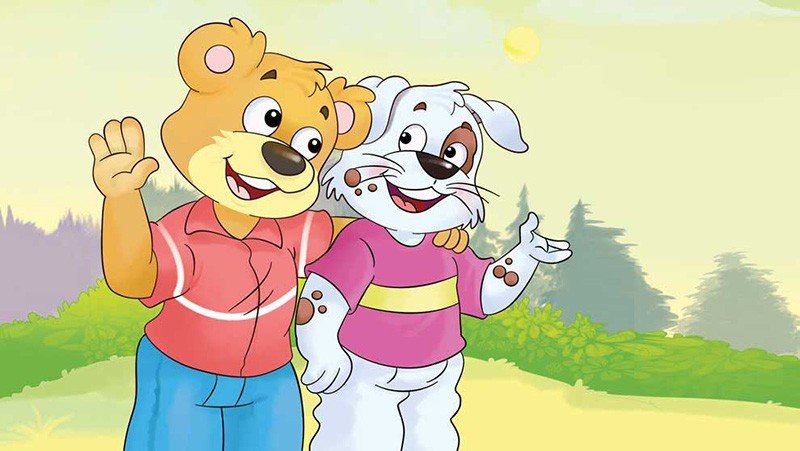 Benny has a friend now.