Grit refers to the goal of attaining a long-term objective, whereas resilience refers to our ability to bounce back from setbacks. Both of these success attributes are built in some kind of a positive mindset, and the best part is that you can learn, develop, and enhance both resilience and grit with a particular mindset.
Duckworth discovered that grit is more important than intelligence, competence, or even grades in accomplishing one's maximum potential. Unlike intelligence, which is a large set trait, grit is a skill that everyone can learn. Resilience is particularly crucial regarding mental health. Building resilience in youngsters makes it easier for them to overcome challenges and diminishes their risks of developing anxiousness and perhaps other stress-related problems.
Therefore these are important factors in coping with psychological health pressures, and they are key considerations to research in order to fully understand and improve the chances of at-risk students' academic achievement and career well-being. Moreover, grit and resilience play a major role in building and developing a better mindset.
Some children are born with a little more fortitude than others, but a few simple practices can help your child acquire greater grit and resilience.
Therefore 9 major activities that one should pursue to build grit and resilience are:
● Assist Your Child in Discovering Their Purpose
● Motivate your child to participate in "Grit Interviews.
● Tell them about famous people who have overcome adversity.
● Nature can be used to teach about grit.
● Literature can be used to teach about grit.
● Ast for the part they might find difficult.
● The "Hard Thing Rule" should be followed.
● Grit pie activity should be practised
● Share Your Interests
These easy tasks could help your child develop the resilience and grit they need to excel in school and in life. We
Assist Children In Discovering Their Life's Ambition
Help your child find something he enjoys and is passionate about, rather than something you want him to do. Gritty individuals are inspired to pursue happiness through continuous concentrated engagement, which is one of their qualities. They seek meaning and purpose, thus allowing youngsters to discover their own passion is essential in the long run. Enabling children to explore a curiosity they have chosen will encourage them to make progress at it until they excel as they get older.
Encourage Your Children To Venture Outside Of Their Comfort Zones
As adults, we are all too aware of the importance of stepping outside of our comfort zones promoting growth and resilience. The same goes for children. Encourage your youngster to attempt anything different, even if it appears to be difficult or intimidating. That's also the finest approach to developmental strength since it demonstrates to the children that they can do something for what they put their minds to.
Teach Children The Value Of Failure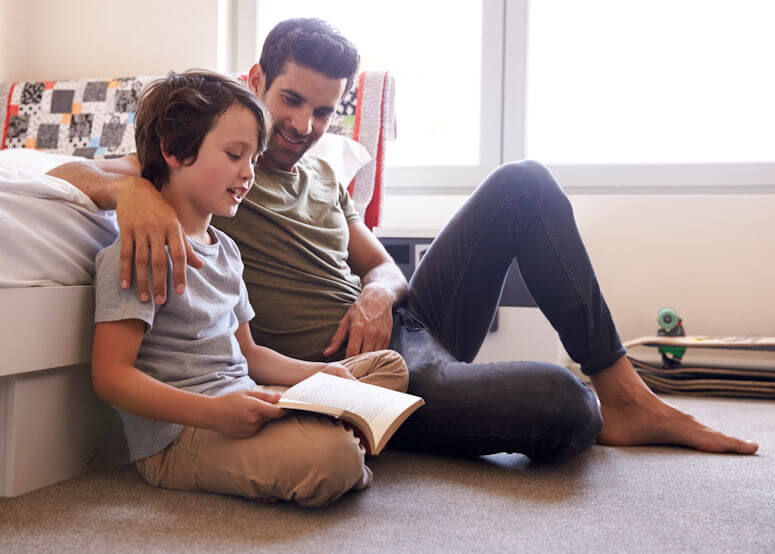 Struggling and failing are inevitable parts of life, so providing your child with the opportunity to lose and come back strong is one of the most valuable gifts you can give. It's crucial to allow children to learn resilience by taking risks and failing, as hard as it may seem to see your child suffer. Whenever your kid is going through a rough patch, resist the impulse to leap in and "rescue" them; on the other hand, don't let them stop at the first indication of failure. Letting your individuals perform through their frustrations can allow them to gain confidence in their capacity to overcome obstacles.
Be A Tough Parent
Be the model of perseverance your children need if you want them to manage downfalls with grace and calm. This will make them know that it would be okay to fail if you talk to them through your own shortcomings. Demonstrate to children that you take on challenging things, that you struggle or fail at times, and that you bounce back. Teach your kids how to be resilient and that losing is not anything to be frightened of.
Come Up With Ideas Together
Refrain from swooping in along with your Plan B once your student fails at something. Just use it as a chance for them to consider an issue from a new perspective and devise a new solution. Ideating strategies with your child demonstrates your support, but allowing your child to claim control of the solution promotes resilience and perseverance. Encourage positive self-talk and educate your youngster on how to transform negative thoughts into positive, actionable answers.
Not Just Accomplishments, But Also Effort Should Be Acknowledged
Grit and resilience emerge from not surrendering, therefore it's vital to recognize not just the grades or achievements, but also the work that your child puts forth. Modelling a growth mindset in this way teaches youngsters that hard work and mistakes are both necessary parts of the process. When parents talk about making mistakes in a positive light, their children begin to see them as a necessary way of learning.
It's reassuring to learn how grit, among the most crucial indications of success, can be taught. At the same time, imparting "passion and commitment toward long-term goals" to your child appears to be a challenging endeavour.